James Monckton joins the Chelgate team
We are delighted to welcome James Monckton to Chelgate, where he is now heading our International Issues Management team.
Jamie has a wealth of unique experience in international opinion and information management, leading some of the UK Ministry of Defence's most demanding Discreet Information and Influence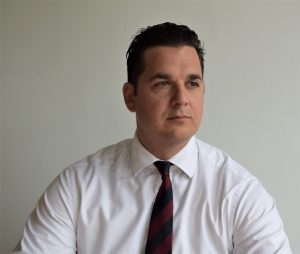 efforts to combat violent extremism in the middle east. Jamie, who speaks Arabic, led his team to conduct what were among the world's largest and most influential information / behaviour change campaigns, using some of the most advanced techniques ever deployed by any nation. Blending theoretical knowledge with a great depth of practical experience Jamie was at the vanguard of UK efforts in this new environment of influence and persuasion . He has also advised international intelligence services and royal families on opinion management, information control and modern strategic communications.
Chelgate Executive Chairman, Terence Fane-Saunders said: "We're in a new age of opinion and information management, and someone with Jamie's unique experience in this area will be an enormous attribute for Chelgate".