Jim McClelland
Senior consultant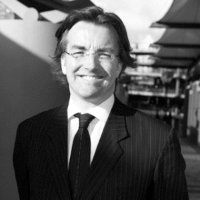 As former editor and founder of Sustain Magazine, Jim McClelland strengthens Chelgate's environment, renewable energy and built environment teams.
Jim has amassed over 20 years' experience in magazine publishing, with the majority of that time spent editing journals for the built environment and sustainability sectors.
His portfolio ranges from local newspapers, through regional and national periodicals and on to yearbooks and in-depth special reports. Freelance work has included articles authored specifically for blue-chip global organisations, or international markets via the Foreign & Commonwealth Office. Jim recently had work featured in supplements for The Times, and has contributed to features in The Sunday Times, The Guardian and The Daily Telegraph. He has also been interviewed on TV and radio.
Jim has also chaired, presented or sat as a panellist at national and regional conferences, seminars and workshops on the environment and sustainability. He has also undertaken the role of programme director, staging a number of seminars and workshops.
He sits on the board of trustees of the Youth Charter for Sports, Culture & Arts' and steering groups for the DEFRA-backed organisation for young property and construction professionals sharing an interest in sustainable development, SPONGE. He has also sat as a judge for numerous sustainability, design, construction and media awards schemes, on panels for the Environment Agency and City of London Corporation, plus acted as advisor for national conference and seminar programmes for organisations such as CIBSE and Ecobuild.
Jim has a strong profile and particular expertise in areas of online social networking and microblogging: with over 4,000 Followers on Twitter, he is ranked in the UK Top 50 for several specialist subjects, including built environment, environment, sustainability and journalism. You can find him on Twitter as @SustMeme.
To contact Jim, please email or call 020 7939 7939.
Back