McClelland report on the future of packaging published in The Times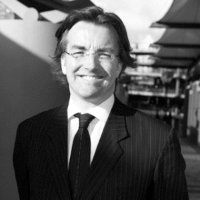 Chelgate senior consultant Jim McClelland acted as Commissioning Editor for the latest special report 'Future of Packaging' published in The Times today. His article, Taking the wraps off innovation, can be found in the report, alongside articles on sustainability, the digital revolution , investments in innovation and packaging trends.The Future of Packaging
In his article McClelland explores the role packaging plays in retail, and consumer perception. Interestingly, he states that 88% of people believe that packaging is as much a problem for CO2 emissions as food waste, if not more, when in fact that's not the case. The topic is highly relevant with the gift-giving season just around the corner- you can read the article in full here.
McClelland, former editor of Sustain Magazine, is a speaker, writer and social media commentator, specialising in the areas of built environment, corporate social responsibility and ecosystem services. You can find a full copy of the report here.
Chelgate Public Relations has a wealth of experience in environment and planning communications, with a team headed by Nick Wood-Dow. To find out more, please e-mail us contact@chelgate.com .