Fane-Saunders speaks on crisis management
'Acute issues and crisis management' is a phrase Chelgate has adopted to describe the advanced and complex public relations discipline that we have particular expertise in. Since its inception, Chelgate has specialised in crisis management, servicing some of the world's best-known multinational companies, along with educational institutions, care providers, professional bodies, overseas governments and distinguished individuals and celebrities.
This November, Chelgate Chairman and Chief Executive Terence Fane-Saunders addressed the National Approved Letting Scheme's Annual Conference on the subject of crisis and acute issues management in the private rented sector.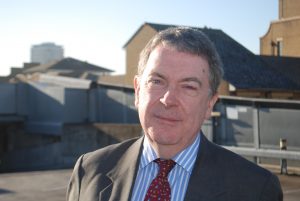 The theme of the NALS conference was 'being on the line', and sought to prepare agents for the changes that the industry was- and still is- facing. Labelled as the 'premier lettings event for property professionals', the conference hosted key industry speakers, with topics ranging from managing online reputations to dealing with the new Immigration Act.
Fane-Saunders spoke about crisis management, giving insight into how agents both nationally and at a local level could dispel the negativity caused by sensationalist media headlines. A recognised expert in the management of crises and acute issues, Fane-Saunders has worked on some of the most high profile and demanding crises of recent years.
Earlier this year, Fane-Saunders was asked to speak at the Global Energy Crisis Communications summit on the subjects of crisis and acute issue management. Addressing international oil corporations including Shell, Statoil and Maersk, Terence outlined specific risks in the sector, drawing on his own experience in the industry, and in particular on his experience working in the West African region.
Later, on 21 May, Fane-Saunders spoke as a member of the opening panel of the CharityComms conference "Keeping your reputation spotless". Talking to communications specialists from the third sector, he argued that the PR of crisis management differs radically from "peacetime" public relations. He said that charities are uniquely vulnerable – due partly to their national profiles but limited staffs – and are held to stringent standards of conduct, both ethically and in terms of leanness and performance.
In all events, Fane-Saunders argued that an understanding of crowd behaviour and individual psychology is crucial when handling an acute issue or crisis. Insofar as rules exist, he said, the rules of crisis communication are "counterintuitive" and often surprising. Simply implementing regular PR strategies with greater-than-usual urgency will not, he said, succeed in handling the vast majority of acute issues or crises, and would indeed often worsen them.
Chelgate specialises in crisis management and communications. To find out more about our services, please click here.