Election Competition: Update!
One week until polling day, and Chelgate champagne clairvoyants are bullish on Tories.
Polls and the betting markets are all well and good, but here at Chelgate we've got a much better way of predicting the election: the promise of champagne.
Every election, we hold an open competition to see who is the more clairvoyant among our many partners, clients, and contacts, as well as among the general public. The winner is richly rewarded with a case of champagne, so the stakes couldn't be higher.
This year, we have been asking contestants to answer six questions in our election competition, plus a tiebreaker.
Three weeks in, here are some results so far:
53% of our self-proclaimed gurus think the next government will be a coalition, while only 13% predict a majority government
68% think the Tories will win the most seats, but fewer (55%) are sure that Dave will stay in Downing Street
Nick Clegg might take some comfort in knowing that 79% of our cuvee clairvoyants think we will keep his seat
If you think you know better than they do, then why not give it a go yourself?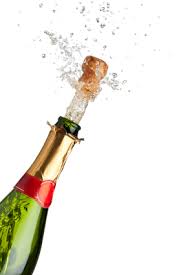 The quiz has now finished.