Chelgate hosts Monkfish Theatre Company
Last week, Chelgate played host to the young and innovative Monkfish Theatre Company. The Company will be taking its latest work to the Edinburgh Fringe later this summer.
Chelgate takes pride in its involvement in the arts, and stays connected to the art world by lending occasional support to the sector pro bono. For two days, auditions for Monkfish's upcoming performances were held in Chelgate's offices. So for eight hours a day, on Wednesday and Thursday, our upper boardroom rang with the impassioned, disconcerting sounds of modernist drama.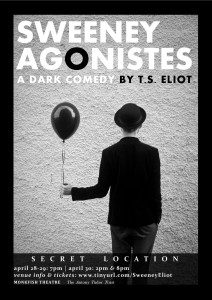 Many of Chelgate's clients have connections to the arts, and range from Mayfair art dealerships to well-known educational establishments, from art owners to art patrons. We take a very personal interest in the sector, as well as offering arts clients our usual, professional service when managing acute issues, crises, or other less threatening reputation-related assignments.
More Monkfish auditions will follow in July. Those interested should check the Company's website for updates.