Conservative Party Conference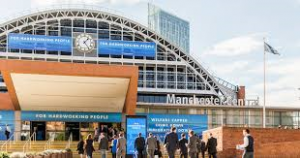 On the back of an unexpected General Election victory, this year's Conservative conference in Manchester was an upbeat affair with little or no controversy, some interesting new policy announcements and much media speculation about the next leader.
The protests outside the conference provided an amusing distraction, although the media appeared to whip this up into something it really was not. It was certainly unpleasant for delegates to face the barrage of abuse (and in some cases plastic balls and even spitting) but many were surprised at the interest and it reminded some of conferences back in the 1980s.
In terms of speeches and policy, there were plenty to get your teeth into.
The National Infrastructure Commission was a welcome announcement, and certainly a case of the Conservatives driving a tank onto the opposition's lawn. Not only was it in Labour's election manifesto, but Lord Adonis, the former Labour Transport Secretary, was to head the new body.
The relaxation of affordable housing requirements for developers came as a surprise and was generally welcomed, although the impact of this is still being assessed.
Development
There were numerous announcements about housing and development including the easing of planning rules for brownfield sites, sovereign wealth funds, land and building disposals and the relaxation of the obligation on developers to provide affordable homes.
The Chancellor made several announcements:
Planning rules on brownfield sites are being removed to free up land for development
A re-iteration of previous policy of the housing budget being directed towards new 'low cost homes for sale' for first-time buyers and housing association tenants being given the right-to-buy to increase home ownership and construction
The existing 89 Local Authority pension funds will be pooled into half a dozen British Wealth Funds, each with assets of over £25 billion. This step will save millions of pounds every year in costs and fees. The new funds will develop the expertise to invest in infrastructure
The government will bring forward sales of land, buildings and other assets the government bought or built, raising up to £5 billion over the course of this Parliament. The funds from these sales will be recycled to help fund new infrastructure projects.
The Prime Minister made an announcement that obligations on developers to provide affordable homes are to be eased. Instead of providing homes for rent through housing associations, developers will now provide 'affordable' starter homes for sale – affordable being 20 per cent below market levels.
Some would argue that this does not address the issue of affordability as these affordable starter homes are way out of the range of people even on the new Living Wage. That said, this does address a section of society which has slipped between the cracks: the young who do not qualify for social housing but cannot afford a deposit or new home. This large group of mainly young people have no choice but to rent in the private sector or to stay with parents.
This new approach is very much in accordance with Conservative philosophy of helping people with aspirations – the working classes who want to get ahead but cannot because of the structure of the housing market. The plight of first time buyers has become increasingly obvious over the last decade as they have been priced completely out of the market.
Energy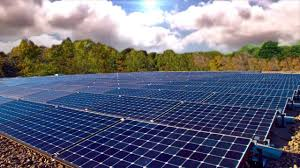 Speeches in the energy sphere were very much justifying the actions already taken and policies implemented since coming to power.
Energy was the remit of the Liberal Democrats in the last coalition government but the Conservatives now have it back and their focus is very much upon the consumer and austerity, cutting back subsidies on renewables significantly.
Making her platform speech, Amber Rudd MP, DECC Secretary of State, was clear that the Conservatives energy policy should once again be driven by the people who pay the bills: The consumer, the consumer, the consumer….
She said: "Myself and my excellent team at DECC are undertaking a root and branch review of our energy policies. Getting a grip to protect families from endless worry about their energy bills.
"First, this means providing secure supplies of electricity, oil and gas that will enable us to work through our long-term economic plan, and finish the job of securing our economic future…the new National Infrastructure Commission will look at energy as part of its work to identify the investment our economy needs for long term success. And because we are a One Nation Government on the side of the consumer, we will relentlessly pursue competition…We want to ensure that we are doing everything we can to nurture competition so that it delivers cheaper bills and better customer service.
"Our changes to low carbon subsidies since the election are also motivated by getting the balance right between supporting new, low carbon generation, and protecting bill payers. We are clear that moving to a low carbon economy is key to our long term economic and environmental prosperity. But I am also clear that this must be done in the most cost-effective way possible. While people support a transition to a low carbon future, they don't support this at any cost. There is no magic money tree.
"As we have already shown, we will be tough on subsidies. We said in our Manifesto that we would halt the spread of subsidised onshore windfarms. This would have been impossible in the Coalition. And six weeks into this Parliament, that's what we did. Subsidies have been cut, and changes to the planning rules mean that wind turbines should only get planning permission if they have been clearly backed by local people."
Infrastructure
The key announcement here was the creation of a new National Infrastructure Commission. The Chancellor, now more recognised in a hard hat and fluorescent jacket than a suit, made the announcement, together with the appointment of Andrew Adonis, the former transport secretary under the last Labour Government, as its head.
Some would view this as a political masterstroke, but politics apart, all parties accept that there is a need for such a body – major infrastructure projects take far too long to get under way. If the UK is to continue to grow, it needs to be able to effectively invest in infrastructure, whether that be roads, railways, airport runways or energy.
Lord Adonis is viewed by most as being the right man for the job, with a reputation for doing rather than simply providing commentary. He will bring a wealth of expertise and experience to the position which may actually deliver, enabling greater growth. Crossrail, for example, is expected to boost GDP by some £42billion.
The NIC will start work immediately with an initial focus on:
plan to transform the connectivity of the Northern cities, including high speed rail (HS3)
priorities for future large-scale investment in London's public transport infrastructure
how to ensure investment in energy infrastructure can meet future demand in the most efficient way
Shale Oil & Gas
There were no specific announcements about the progression of exploration of shale gas as the Government has already made it abundantly clear that it supports and will facilitate exploration of our shale formations over the coming years, including the use fracking.
The protest groups in the UK have done an excellent job of promoting the risks and dangers of shale and fracking, even if some of the arguments put forward are a little exaggerated with selective facts. The experience of the US, where commercial fracking has been happening for over a decade, has largely been discounted despite the process being the same.
The fact that fracking has been happening the North Sea since the early 1970s with no untoward impacts of pollution or seismic activity having been seen has escaped them. Also, all of the fracking fluid used in the North Sea is transported through Aberdeen by tanker, but no one appears to have noticed.
The disappointing result in Lancashire in the summer was a demonstration that councillors really are not in their comfort zone with shale, and are making decisions based on emotion rather than fact. It is unfortunate that it will take a protracted legal appeal process, and possibly subsequent judicial review, for consent to be given. However, an application in North Yorkshire to frack an existing well is expected to come forward in November, which may well prove positive as many of the arguments put forward against fracking in Lancashire have been answered. There is also a very active pro-fracking group in North Yorkshire which is attempting to bring some balance to the public debate.
It is clear that once one or two wells get permission and these are demonstrated not to lead to the harm the protestors there will be an avalanche of applications and wells, and perhaps the UK fracking industry can develop and ultimately make a valuable contribution to our oil and gas requirements, reducing our reliance on foreign imports.