Public Affairs News interview
PRCA director general Francis Ingham dines with Chelgate director Liam Herbert at Shepherd's restaurant.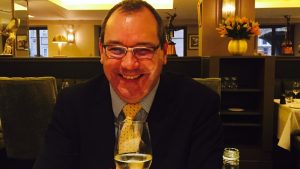 My first PAN interview lunch with Liam Herbert met the fate of Richard Nixon's Presidency – some excellent results, fatally undermined by regrettable recording gaps. So we reconvened to give it a second go…
Speaking of repeats, I piled straight in with a tease about the state of Liam's beloved Labour Party. The Labour Manifesto 1983. We're seeing the re-run now aren't we?
"We are, actually.  We don't appear to be an Official Opposition because we don't appear to be opposing very much.  But we do appear to be talking quite a lot about stuff.  If you take the view that what we're doing is reorganising as a Party, trying to start a broader movement, then I think that's going better than actually opposing the Government."
Which is his polite way of saying that he despairs at what's happening. Though on the bright side, he points out that:
"There are more people involved at the local constituency and branch levels. There are more people out on the doorstep, and more people offering their ideas about how Labour should be working."
Click here to see the full Public Affairs News article