Cabinet Reshuffle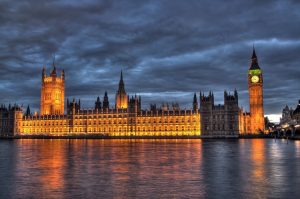 Yesterday Theresa May undertook her first cabinet reshuffle of the new parliament. I say first, it could well be the last. And it wasn't so much of a reshuffle as a slight adjustment here and there.
The top jobs, Treasury, Home Office, Foreign Affairs and Defence all remained the same. Philip Hammond, who thought he was on the way out, was able to issue an ultimatum to the greatly weakened Prime Minister saying that he wanted a 'softer Brexit'. Meanwhile, Boris Johnson has asked for unity from the famously ruthless Tory members. It is true that if the Conservative Party were in opposition the 1922 Committee would force Mrs May out. However they are not, and the position is far more precarious than that.
Other cabinet ministers who have remained in place include Justine Greening, Secretary of State for Education. Although, this is apparently predicated on the understanding that the policy in favour of grammar schools is dropped. In addition, David Davis, Priti Patel, Greg Clark, Liam Fox, Sajid Javid, Alun Cairns, Jeremy Hunt, Gavin Williamson, Chris Gralying, James Brokenshire, Karen Bradley, Jeremy Wright, Baroness Evans and Patrick McLoughlin all stay in the same jobs,
Only two cabinet ministers have been demoted, Andrea Leadsom, although some see her new role as Leader of the House as a sideways move from Defra, and Liz Truss who is now Chief Secretary to the Treasury. Despite these demotions, both will still attend cabinet, demonstrating how weak Theresa May's position as Prime Minister is.
Andrea Leadsom, who was a former leadership challenger to Theresa May, has been viewed as loyal since her promotion to a cabinet role last year. As one of the leading Brexiteers, she is now charged with steering the complicated legislation which will see Britain leaving the EU, through the House of Commons. Many Brexiters may find this reassuring as Theresa May tries to sure up support from Brexit backing MPs. Instead, David Lidington, a Remainer and former Europe Minister, has been promoted to Secretary of State for Justice. His promotion is seen as an olive branch to the legal profession after Liz Truss failed to effectively stand up for the judiciary following the legal challenges the Government faced when triggering Article 50.
David Gauke has been promoted from Liz Truss' new role to take over Damian Green's old role as Secretary of State for Work and Pensions. He is seen by many to be a 'safe pair of hands'. Gauke's previous Government roles have seen him working only in the Treasury, signalling an entirely new brief for him.
It is notable that she promoted Damian Green, who is one of her oldest allies, and was also one of her deputies during her time at the Home Office. In his new role as First Secretary of State, he returns to be Theresa May's deputy. An arch-Remainer, Green's promotion is seen to be a sign that she will be taking a slightly softer approach to Brexit, although nothing has been said publicly about this.
Finally, in what was possibly the most momentous move of Sunday afternoon, Michael Gove has returned to the front bench as Secretary of State for the Department for Environment, Food and Rural Affairs. This could be seen as Theresa making a conciliatory move to many Conservative MPs as Gove is viewed as a thought leader. His promotion will be seen as a move to help unite the wounded Conservative Party.
Time will tell us how long this relatively new Cabinet will last. Theresa May is the leader of a wounded and divided Conservative Party. She is so weak as she is unable to demote anybody who she previously wanted to get rid of. Already, Boris Johnson and David Davis, who are viewed by many as the favourites to take over, are briefing behind the scenes. We could see a new Conservative leader emerging within the year.