Waverley Local Plan Under Fire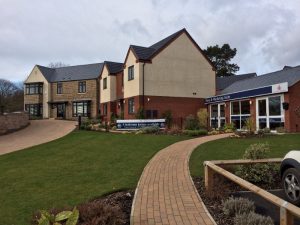 Waverley Borough Council's Local Plan is under examination – early indications suggest the council will need to provide more homes.
The examination in public (EiP) of Part 1 of the Waverley Local Plan, allocating strategic sites across the borough up to 2032, got off to a rocky start in Farnham last week. Such was local interest in the EiP that two additional rooms had to be provided at the council's offices to accommodate the numbers.
In April, in preparation for the EiP, the inspector had posed a series of questions to the council. These included questioning the allocation at Dunsfold aerodrome, the lack of allocation around Haslemere, Farnham and Godalming, and the high numbers around Cranleigh. He also questioned Waverley's decision to defer proposed green belt changes to Part 2 of the plan and whether the whole approach provided certainty to developers and land owners.
The inspector, Jonathan Bore, gave a refreshing introduction to the EiP saying he would give guidance and rulings as he went along, instead of the usual delay at the conclusion of the EiP, which can often be several months. Without too much ceremony, the inspector went straight into the matters at hand by starting with the housing numbers.
He drew gasps of surprise when he bluntly stated to the room, which included the council, residents' groups including Protect Our Waverley (POW), and CPRE, that no authority is an island and immune to providing much needed additional housing required in this country, singling out the county of Surrey in particular.
Basing the housing need on 2012 household figures when the 2014 figures were available meant the housing numbers were not up to date, and so inadequate. He asked the council to come up with a better starting figure. The inspector was looking for a significant increase, perhaps 25 per cent, to take into account affordability and possibly meeting 50 per cent of the HMA's shortfall in provision caused by Woking's inability to meet its OAN.
The local plan EiP has been further complicated by the Secretary of State call-in earlier this spring of Waverley's decision to approve 1,800 new homes at Dunsfold Aerodrome, which is key strategic site allocated for 2,400 new homes for the borough. The Communities Secretary refused a previous application in 2009 for a 2,600-home development on the site on the grounds of transport impacts and prematurity. It has been announced that the public inquiry for the latest call-in will start on July 18 and run for 12 days. If the approval is overturned, the council will have to find 2,400 new homes elsewhere in the borough, on top of the additional numbers the inspector has already indicated.
The local plan EiP itself will resume again tomorrow (July 4), concluding on Thursday.
For more information on this and on how we can help you, please visit our specialist Chelgate Local website