Javid Announces Ban on Controversial Leaseholds
Communities Secretary Sajid Javid has announced today radical new proposals to crack down on the use of leaseholds in new-build homes.
Leaseholds have previously been used for flats with shared communal areas however the number of houses sold as leaseholds has increased significantly in recent years. In many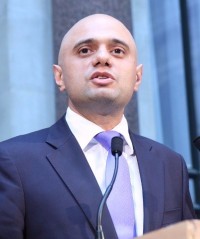 of these cases, there are clauses within the leaseholds that specify significant increases in 'ground rent' charges. A common example is for the ground rent to double every ten years. This has led to some leaseholders being left with homes that are almost impossible to sell.
In other instances, the freehold has been sold onto a third party, with well-publicised issues when leaseholders seek to buy the freehold only to find the cost has shot up or find that even making changes to their homes ends up costing significant sums.
Sajid Javid has announced the government will crack down on this practice, potentially even banning leaseholds on all new houses. The government's proposals include:
• A ban on all leaseholds on new-build homes;
• Restricting ground rent increases to as low as zero;
• Closing 'legal loopholes' such as leaseholders potentially being subject to possession orders;
• Help to Buy equity loans will only be able to be used to support new build homes 'on acceptable terms'
These proposals will be subject to an eight-week consultation which opens today and can be viewed here.
Sir Peter Bottomley, Co-Chair of the All-Party Parliamentary Group on Leasehold Reform and Conservative MP for Worthing West, welcomed the announcement but called for the proposals to be applied retrospectively to those who currently have leasehold properties. The announcement has also been well-received by the press, however questions are beginning to be asked about how existing leaseholders will be affected by the new legislation.
The plans are likely to be popular with both Labour and Conservative voters so may be passed with relative ease – one of many quick wins Theresa May will be desperate for. However, there could be significant implications for developers. At present, there is little detail on how the new proposals would be enforced and how the government will use the feedback it receives from the consultation. Chelgate will closely monitor this policy for further developments.
For more information on our  planning experience please visit the Chelgate Local website.