Chelgate Public Affairs Newsletter – September 2017
Brexit blues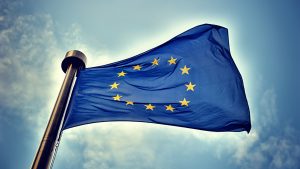 On Monday 11 September, Members of Parliament voted on the EU (Withdrawal) Bill. Once dubbed the Great Repeal Bill (Which Chelgate Local took a closer look at – read their analysis here), the 'Great' has now been dropped – perhaps an acknowledgement that all is not well on the ship supposed to be steering us out of the EU.
Brexit Secretary David Davis warned MPs ahead of the vote not to derail the Bill and cause a 'chaotic' Brexit. Most Tory MPs took heed of the warning, with just one pro-Remain MP (Ken Clarke) choosing to deliberately abstain.
There was more rebellion from the opposition benches: Caroline Flint MP (A former Europe Minister) announced in advance she intended to abstain from voting on the Bill, stating: 'Labour's job is to improve this Bill, not kill it as it begins its passage through Parliament'. She was joined by Remain supporting MPs representing constituencies in the North and Midlands which voted to leave the EU: Ian Austin, John Spellar, Yvonne Fovargue, Kevin Barron, Helen Jones and Kevan Jones.
Long-time Eurosceptics Dennis Skinner, Ronnie Campbell, Kate Hoey, Graham Stringer, Kelvin Hopkins, Frank Field and John Mann chose to defy Corbyn's three-line whip and vote with the Government.
One could be forgiven for feeling a little confused at this point, as a mere six months ago Corbyn issued a three-line whip for MPs to vote FOR the first reading of the Bill, marking this by sacking three frontbenchers who rebelled. However, it seems Corbyn has now changed his mind despite being opposed to the EU his entire political career.
The Prime Minister may be breathing a sigh of relief as the Bill clears its first Parliamentary hurdle, however threats of future rebellions from her own benches just minutes after the vote will mean she cannot rest for long. Following her announcement earlier in the summer that she intends to step down exactly five months after the day Britain leaves the EU, it is becoming increasingly likely that Theresa May's leadership is going to be defined by a messy crashing out of Europe.
Keeping EU up all night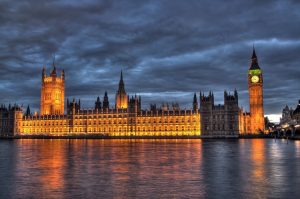 The rules for MPs claiming expenses have been relaxed. MPs may now claim for late night taxis to anywhere in London or for a hotel whenever they are undertaking Parliamentary business past 10pm, regardless of whether the House of Commons is still in session. The new rules are understood to reflect the expected increased working time as Parliament debates which EU laws it wishes to keep when Britain leaves the European Union.
However, the new rules come at a price – all MP trips and leave have been cancelled while Parliament is sitting. Conservative MPs have also been asked not to make plans on Monday to Thursday evenings for the next two years as it is anticipated there will be a lot of late-night votes as Parliament debates Brexit.
A letter from Gavin Williamson, the Tories' chief whip said: 'Labour is determined to defeat the Government and we need to be ready for divisions to be called at any moment. I know remaining on the estate can present a challenge but I am grateful for your support in making sure that the opposition remains frustrated'.
With such a wafer-thin majority, the Government will be relying heavily on Conservative and DUP MPs to ensure the EU (Withdrawal) bill passes smoothly through Parliament. If just six Tory MPs had rebelled to join a united Labour, SNP and Liberal Democrat alliance, the Bill could have been defeated at its first vote in the Commons. The next two years are going to be a serious test for the Conservatives' discipline.
Public sector pay cap to be lifted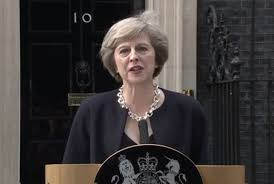 Earlier this month, Nicola Sturgeon announced that the public sector pay cap would be lifted for workers in Scotland from April next year. There have been some murmurings in the political world that Theresa May has been considering follow suit. The public sector pay cap came up in the first session of Prime Minister's Questions after recess and looks set to be a hot topic this autumn.
In a surprising turn of events, the Treasury has now announced prison officers will receive a 1.7% pay rise. Police officers will receive a 1% pay rise plus a 1% bonus for this year. Whilst most independent pay review bodies acknowledged recruitment and retention problems in their sector, they noted government policy so did not recommend wage rises above 1%. However, the police and prison officers' bodies broke ranks, calling for a 2.8% and 5% rise respectively, and have now forced the Government to reconsider their policy.
In 2010, public sector workers earning £21,000 or more had their pay frozen. Since 2013, wage rises have been capped at 1%, below the rate of inflation. The policy seems to have fallen out of favour with voters, highlighted by an uncomfortable exchange during an episode of BBC Question Time earlier this year between Theresa May and a nurse.
The Treasury is now understood to be considering issuing guidance on wage increases above 1% for other professions where there are recruitment problems, such as in teaching and nursing. However, the plans have not been welcomed by all – the West Midlands Police and Crime Commissioner David Jamieson warned that if police forces were not given the resources to fund the policy, Police and Crime Commissioners would be left with no other option but to consider cutting staff and officer numbers.
Trade union leaders have argued that the proposals do not go far enough, with TUC General Secretary Frances O'Grady slamming the 'below-inflation pay offer' as 'pathetic'. Unite the Union's General Secretary Len McCluskey has said he would back illegal strike action.
So, whilst the news that a possible end to the public sector pay cap may be a welcome announcement for some, in reality it is another embarrassing climbdown for Theresa May and could even lead to widespread industrial action. Could we be set for another 'Winter of Discontent?'
Momentum on the march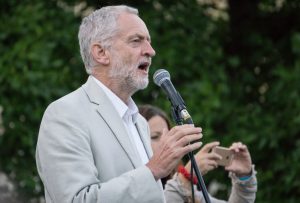 If this summer has taught us anything, it's that Jeremy Corbyn is going to stay as Labour leader for as long as he wants. Buoyed by a better than expected performance in the snap General Election earlier this year, Corbyn's position is now the strongest it has ever been.
Momentum are now looking to cement their grip on the party by taking control of executive committees in local Labour parties (CLPs). Many CLPs have now held their AGMs and Momentum's efforts to unseat long-standing officers from the moderate wing of the party seems to have been successful. They have taken control of Hornsey and Wood Green CLP, (the largest in the country) which will be seen as a big win for the Corbyn supporters.
With Kezia Dugdale's shock resignation earlier this month, Momentum will be hoping their candidate Richard Leonard, a former trade union organiser, is elected. Although Dugdale must be commended for (largely) holding the Scottish Labour Party together, her time at the helm of the party was not without criticism from Corbyn's supporters. Last year she publicly stated that she would be voting for Owen Smith in the leadership election as she believed Smith was best placed to win over Conservative voters. The irony of course being she led her party into third place behind the Tories at every election while she was leader.
Either Richard Leonard or Anas Sarwar (both only elected to the Scottish Parliament in 2016) will become leader on 18 November and early indications show that whilst Sarwar may have the most support from parliamentary colleagues, it's Corbyn supporting Leonard who has the upper hand with the unions. Research published this week by YouGov suggests that Sarwar may just be slightly in the lead with party members, however at this stage the race is too close to call.
Looking ahead to conference, sitting moderates Gloria de Piero MP and Mick Cashman OBE have been unceremoniously ousted from their positions on the party's Conference Arrangements Committee (CAC). Momentum backed Billy Hayes (General Secretary of trade union CWU) and Seema Chandwani (Tottenham CLP secretary) will take office following this year's party conference later this month. This is another significant win for Momentum who are understood to be going in to this year's party conference with plenty of delegates from CLPs, which will further strengthen Corbyn's hand during key votes.
Party conference season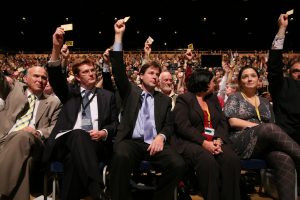 Yes, it's that time of year again – party conference season is once again upon us. First up, it's the Liberal Democrats (Remember them?) whose conference kicks off this weekend in Bournemouth. The agenda is almost completely dominated by policy motions, however delegates will also get the chance to quiz their leader, Vince Cable, on the second day of the conference. Also on the line-up is rising star MP for Oxford West and Abingdon, Layla Moran; former leader Tim Farron MP and Scottish party leader Willie Rennie MSP.
Towards the end of the month, the Labour Party will be meeting in Brighton for what is set to be one of the party's biggest ever conferences with a record number of delegates set to attend. This conference will be one to watch as a number of rule changes which could change the direction of the Labour Party are set to be voted on. This includes the so-called 'McDonnell amendment' that would see leadership candidates require nominations from just 5% of the Parliamentary Labour Party rather than the current 15%. Lowering this threshold is key to Corbyn's supporters retaining control of the party when their leader steps down.
The Conservatives will then meet in Manchester on 1-4 October. May is set to deliver a major speech on Brexit before party conference in an effort to avoid the thorny issue dominating the agenda. However, Brexit is still likely to be a major talking point and it will be interesting to see if divisions between pro-Remain and pro-Leave MPs are aired. Europe has always been a divisive issue for the Conservatives and with Brexit talks going badly, some rebellious MPs may use this conference as an opportunity to position themselves as potential successors to May.
Lastly, the SNP will gather in Glasgow on 8-10 October for their 83rd Annual Conference. It is likely to be a very interesting affair – the SNP did well in Scottish council elections in May, taking control of Glasgow City Council for the first time, however lost several MPs including Alex Salmond just one month later in the snap General Election. The SNP has now held power at Holyrood for 10 years and it looks like the once untouchable party is beginning to lose popularity – education standards are falling and people are beginning to ask why, after a decade in charge, many of the party's promises have failed to materialise.