Chelgate Public Affairs Newsletter – November 2017

Priti Vacant, Chancellor Faces Budget Rebellion, Javid Jostles for Budget Funding and Tweeting Theresa
Priti Vacant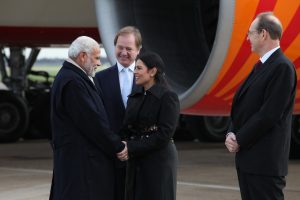 They say a week is a long time in politics. For the Conservative Member of Parliament for Witham however, time has flown Priti fast. The now former International Development Secretary was ordered to fly back immediately from Kenya from what was supposed to be three-country visit with International Trade Secretary Liam Fox.
Patel's ministerial career ended abruptly after a BBC investigation revealed that the MP had met with senior politicians while on a family holiday in Israel and discussed official departmental business. One source alleges that at least one of the meetings was held at the suggestion of the Israeli ambassador to London.
Ministers are required to inform the Foreign Office when conducting business abroad. However, Patel failed to inform Downing Street and Theresa May only learned of the meetings more than two months after they had taken place. It is believed Patel attended a total of 12 meetings, including with Prime Minister Benjamin Natanyahu, Public Security Minister Gilrad Erdan and Foreign Ministry official Yuval Rotem.
After learning of the meetings, Theresa May ordered Patel to return to the UK immediately. Journalists and members of the public alike took to Flightradar24 to track Patel's flight back to London – at one point the website reported that more than 22,000 users were watching the plane. Patel was driven straight to Downing Street where she offered her resignation and was replaced by Penny Mordaunt, MP for Portsmouth North.
The resignation is the second departure from the Cabinet in the space of a week after Sir Michael Fallon resigned following allegations of sexual harassment. Former Chief Whip Gavin Williamson was appointed to replace Fallon as Defence Secretary. May will be hoping there will be no more unplanned cabinet reshuffles as she battles to maintain a stable Government as Brexit draws ever closer.
Chancellor Faces Budget Rebellion?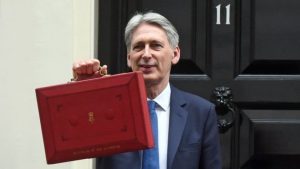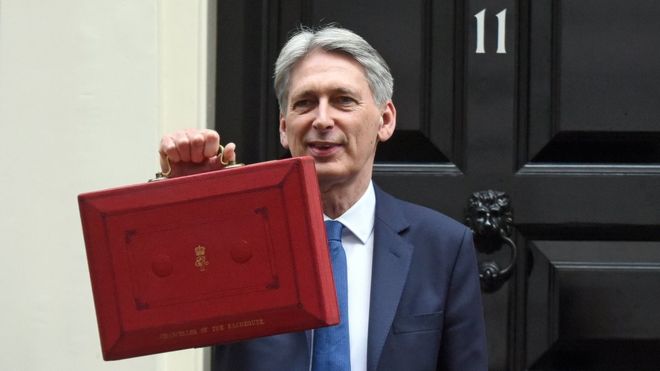 Phillip Hammond has been warned that he may face a rebellion on the inaugural Autumn budget on 22 November.
Hammond has been faced a difficult few weeks after suggesting he would not release funds for Brexit until the last possible minute in the event of a 'no deal Brexit'. In an attempt to win back his colleagues' support, he then went on to describe EU negotiators as 'the enemies'. This added to the anger of Conservative backbenchers and has made the already fractious talks with Brussels even more of a challenge.
Lord Lawson of Blaby called for Hammond to be sacked, accusing him of coming close to sabotaging Britain's exit from the European Union. Gove, who has made a remarkable comeback to the front bench after a painfully awkward leadership bid speech where he admitted he lacked charisma, could well be a likely contender for the job.
A Conservative rebellion on the budget could completely destabilise the Government, which is already hanging by a thread. Although the DUP has promised to support the Conservatives on crucial votes such as the budget, a small number of Tory defections could wreak havoc.
Following the Tories' failure to attract younger voters at the General Election, it is likely that there will be several policies aiming to win back the youth vote. Dubbed the 'tax on age', some commentators predict that Hammond will cut pension tax relief for older workers to reduce National Insurance Contributions for workers in their 20s and 30s.
Scrapping Stamp Duty for first-time buyers has also been mooted and it is likely the Chancellor will face pressure from Labour and the trade unions to increase public sector pay which has been frozen for six years.
For now, Hammond looks to be safe. However, depending on how budget day goes, the Chancellor could be the next Conservative to be handed a P45.
Javid Jostles for Budget Funding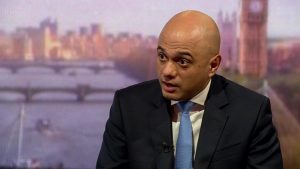 Live on the Andrew Marr show Sajid Javid made plain his desire to see the Government borrow money to support house building.
The Secretary of State for Communities and Local Government said: "We are looking at new investments and I'm sure that the Budget will be covering housing". Perhaps not the words of someone who is sure of the way the Chancellor is thinking. So, what does he have in mind?
It was notable that Mr Javid's focus was on the provision of infrastructure to facilitate more house building rather than house building itself. This is certainly a worthy aim and could conceivably help to persuade concerned communities that new homes won't mean local schools and hospitals suffering from overcrowding, and their roads becoming more jammed up.
However, while worthy, it misses the political point and is unlikely to address the Tories' generation gap. Younger people have been brought up on a diet of instant fixes. They may understand the need for infrastructure in theory, they feel the compelling need for their own roof over their head right now, regardless of the local road system. Labour get this and are calling for a new wave of house building right now – hitting the zeitgeist on the head.
Javid also moved to scotch the swirling rumours about relaxations on development on the Green Belt, which would probably be political suicide for the Conservatives who rely on the shire counties to deliver thumping majorities. Despite flagging the opportunity presented by low interest rates, he also avoided the issue of letting local authorities borrow to build their own housing, an anomaly as they can borrow to buy other assets.
But readers should also note that Javid is flying a kite, he doesn't know which way Hammond is going to jump on any of these issues. There are a huge number of areas where extra government investment can buy votes – increased wages for nurses, more bobbies on the beat, investment in the NHS… Javid is making his case on Andrew Marr in public in an effort to put pressure on Mr Hammond.
We only have a few weeks to wait to find out which way the Chancellor will jump.
Tweeting Theresa to Win Back the Youth?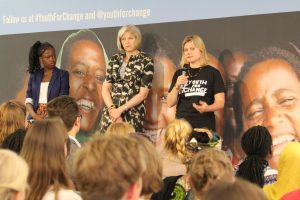 Tweets sent from Theresa May's account (All of the Prime Ministers' social media output is done by Conservative Party staffers) have doubled since the election in a bid to win over more young voters.
Between becoming Prime Minister in July 2016 and calling the snap General Election in April 2017, Mrs May sent just 45 tweets – an average of one tweet every 6.2 days. However, in the 136 days following the election in June, she sent 54 tweets – an average of one tweet every 2.5 days.
The Prime Minister's social media content was criticised after the General Election. Her rival, Jeremy Corbyn, was perceived to effectively use Twitter, Facebook and Snapchat to reach out to younger voters and increase turnout in this age bracket, which tends to be very low. Mr Corbyn's efforts seem to have paid off – he has over 1.5 million followers on Twitter and compared to May's 400,000 followers.
She also follows a total of zero other accounts on Twitter whereas Jeremy Corbyn follows over 2,500.  Sir Craig Oliver, David Cameron's former director of communications, said that he welcomed Mrs May's increased use of Twitter but 'not following anyone isn't a great sign'.
A YouGov survey conducted shortly after the election found that age is now the main dividing line in British politics. Amongst those aged 18-19, Labour had a lead of 47 percentage points; amongst the over 70s it was the Conservatives who had a lead of 50 points. The 'tipping point' at which a voter is more likely to vote Conservative rose from age 34 in April 2017 to age 47 by June.
Life expectancy may be increasing, but the Conservatives cannot solely rely on the 'grey vote' to return them to No.10 with a majority. A failure to attract younger voters could cause major problems for the party. Perhaps Mrs May could learn some lessons in social media from former Labour leader Ed Miliband, who has gone from awkward politician to Twitter sensation.
Brussels Round-up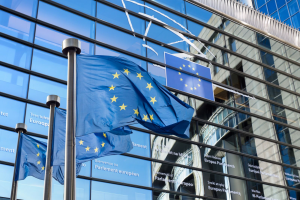 Chelgate's Christopher Morris rounds up the latest developments from Brussels.
The European Parliament spent the previous week enjoying their annual Green Week. This is effectively a slow policy week where no parliamentary committees sit. Instead, most of the week was consumed with everyone in Brussels wondering which EU city former Catalan First Minister Carles Puigdemont would turn up in next. There were also discussions over the ongoing fallout from the latest EU member states' general election, that of Czech Republic. However, despite this, there will still much policy work happening within the EU Commission and EU Council.
Perhaps the most interesting policy development from the previous week concerned the behind the scenes work within the EU Council on one of the most highly-anticipated EU regulatory reforms, that of carbon market reform.
Western and Northern EU States, including the UK, are attempting to stop Estonia's (EU Council Presidency) planned reform to accommodate certain central European countries who are still coal dependant by effectively increasing the monies available within certain transitional funds. The negotiations are due to come to a head on 8 November when the next round of negotiations resume. These negotiations will set an important precedent with regards to the level of ambition over the coming years the EU will seek in the emission reduction legislation.
This week will see the next round of Brexit negotiations taking place in Brussels on 9 and 10 November. Given the underwhelming outcome after the previous round of negotiations, it is hoped in Brussels that there can finally be some agreement on the issue of money this week. If such progress is achieved, and Mr Barnier is happy substantive progress has been made, then expect talk of trade talks beginning in the new year.
On another note, the work of the EU Institutions, rather like that of political institutions around the world, will quickly turn to addressing the new leaks by the ICIJ on offshore arrangements overnight, the so-called paradise papers. There will no doubt result in a myriad of emergency debates and legislative reports beginning this week.