Teetering on the Brink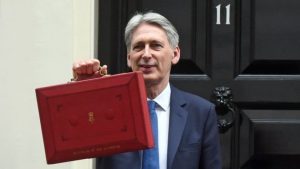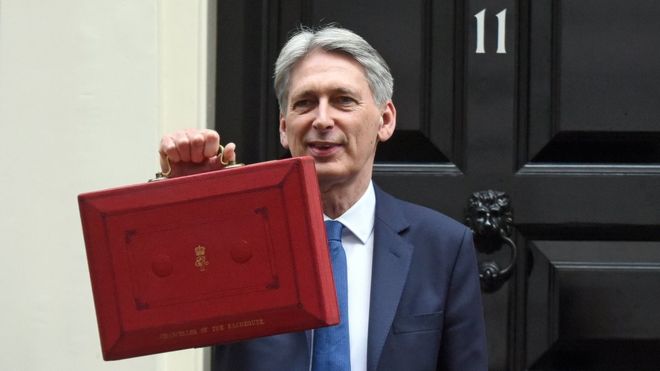 Today's Budget has been billed as make or break for the Chancellor, and no one can deny that he is in a difficult spot. He's become the target of the more avid Brexiteers for sounding a note of caution and amongst the public for failing to put austerity aside. Here is our Budget analysis.
The politics has been fierce with ministers, civic servants and others using national platforms to beg for more investment, while behind the scenes there has been bitter infighting with re-writes still being finalised last night. So, what did we get? Well a surprisingly amusing speech at least, with jokes (which were actually funny) at the expense of Gove, himself and Labour.
As is usual we started off with the "econonicky stuff". No Chancellor has been out there saying that the economy is going in the wrong direction and this one was no different. A sunny picture of economic growth and jobs growth was painted, if in somewhat dull colours as the growth rates were reduced to less than 2% until 2020 – something Corbyn was quick to attack.
More positively national debt is expected to peak this year before falling in the coming few years until it hits around 80% of GDP with borrowing hovering around 1% per year in the mid-2020s. As has been pointed out overall debt is more than 30% higher than it was when the UK was forced to go to the IMF to ask for emergency funds in the 1970s.
So what of the future? The Chancellor laid out a rosy vision of a prosperous, outward looking, free trade Britain which is investing in infrastructure for the future with road building, rail projects. Alongside the harder stuff a £6bn increase in the National Productivity Investment fund to £31bn and investment in driverless cars and start-up businesses were given a nod.  The R&D tax credit will rise to 12% and a total of £500m is being invested in Artificial Intelligence, full fibre broadband and 5G technology, while the British Business Bank will be given seed funding of £2.5bn.
The Budget was also used to push the social agenda. Electric vehicles were promoted over diesel cars, with white van men and women carefully protected (Phil is not one to make the same mistake twice). Single use plastic items – think take away Nespresso pods / coffee cups – will be subject to an investigation into future tax. This is particularly pertinent on a day when it has been revealed that Defra staff have used more than three million takeaway cups over the last three years…
Maths in schools was singled out for particular attention. New money was announced to attract maths teachers and to encourage schools to become maths academies. Also on the cards is more money for IT and retraining the existing workforce although the sums are relatively small.
For the regions, the Chancellor (re)announced agreements for Local Industrial Strategies in Manchester and the West Midlands. There may also be a future City deal for Belfast and other towns and cities. Billions more for Scotland, Wales and £650m for Northern Ireland (on top of the £1bn already announced) also got headlines. For London a pilot scheme to retain 100% of business rates for next year was announced and could quickly be rolled out to other cities and areas.
Making work pay remains a continuing theme, with the rate of the minimum wage rising in April 2018 in line with recommendations (to £7.83 per hour) while there will be no backing down from Universal Credit, but in a move to assuage back benchers on both sides, there will be some reforms to ease the transition period for those suffering delayed payments.
The NHS will be given more support with £10bn capital investment over the course of this Parliament, with an additional £2.8bn for operational resources. With concerns the extra resource would be swallowed up by any pay increases, Hammond deftly promised to cover any pay increases with further additional funds. The additional money to the NHS falls short of the services demands but is a significant nod in their direction on a day when other branches of government were noticeably absent.
To shoot Labour's fox, there was a necessary piece on clamping down on tax avoidance by companies and individuals. Hammond moved to tax internal company royalties within multinationals which move money off shore. The measures are admittedly small by the Chancellor's own admission but are symbolically significant. Meanwhile there were some technical changes to reduce costs for small businesses by changing inflation measures from RPI to CPI starting from April 2018.
Another popular measure to raise funds and bring more properties into use is a commitment to allow councils to charge a 100% premium on council tax for empty properties. This is a politically popular move and could bring a few more properties in central locations back into use for local people – as long as councils can prove that properties are not occupied.
The Chancellor kept his best material for the housing section which we have covered here. After all that, it's time for a drink – and thanks to the Chancellor for freezing the rates on booze (except for white cider!)
He's probably done enough to keep his position for now. So cheers Phil.