Chelgate Local Newsletter – May 2020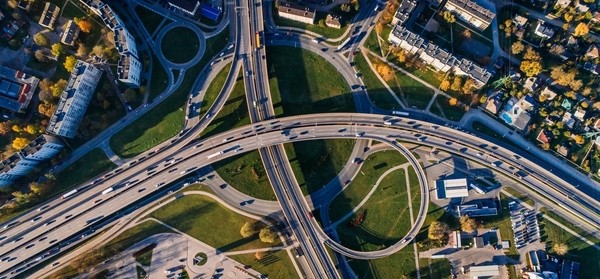 This month we bring you housing delivery projections and Covid-19 house prices, and a vision of future working practices. We also recap our Live Planning Events with St Albans DC and provide a Covid-19 update from Maidstone Borough Council
Is the UK Housing Delivery Doomed in 2020
by Alia Khan, Consultant
A recent analysis conducted by the global property consultancy Knight Frank, suggested that the knock-on effects of the coronavirus will result in 56,000 fewer homes being delivered in the UK this year, a 35 per cent drop. The analysis indicates that, 'private housing delivery across the UK will be lower than in the years following the global financial crisis.'
Others, such as Savills, also see a fall in both housing delivery and sales this year as being inevitable but remain optimistic that the coronavirus-related disruptions will be relatively short-lived. A number of big developers, including Redrow, Persimmon and Taylor Wimpey, are already reopening their construction sites which seems to suggest that this is a correct assumption.
While sales and new build construction may be slow to come back to pre-pandemic levels, we could see housebuilders take other paths such as increased affordable housing delivery, as was observed in the aftermath of the global financial crisis. Savills predicts that 'there will also be continued

demand from institutional Build to Rent investors, albeit they may require greater discounts to account for difficulty letting in the coming months.'
To ensure development continues, MHCLG issued directions early in the pandemic lockdown that planning and plan making processes must continue. A little while later, the Government passed legislation to allow councils to hold meetings without councillors being physically present – councils around the country are now implementing virtual meetings to enable planning to continue. Some councils have reported an increase in the number of applications coming in during the lockdown. Many are of a view that remote working measures might have a positive impact on the notoriously slow planning process.
We at Chelgate Local have been holding a number of Live Planning Events with council leaders and portfolio holders who are embracing the new digital ways of working and see it as an essential part of the nation's economic recovery post-pandemic.
Although the emerging data from the sector suggests a decline in the housing delivery for the year, there have been a number of positive signs emerging. The industry and society are quickly adapting to our new reality and with planning continuing and construction sites reopening, perhaps not all hope is lost for housing delivery this year.
A fall in house prices as lockdown continues
by Alia Khan, Consultant
The impact of the lockdown measures taken by Government to contain the spread of the coronavirus started to filter through to the housing market in April, 'with average prices falling by 0.6% compared to March', says Russell Galley, Managing Director at Halifax. He does, however, maintain confidence in the health of the housing market in the long-term.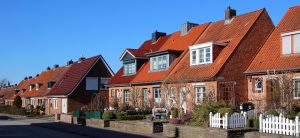 Global property consultancy Knight Frank have echoed this and said, 'a decline of 7% in UK prices and 5% in prime London and prime regional prices will be experienced through 2020'. With much of the decline already taking place between March and May, it is expected to continue to decline, should lockdown measures stay in place. Knight Frank do not expect the effects to last beyond 2020.
The fall of house prices correlates with the number of transactions taking place in the market, thus the rate of recovery in house prices will be relatively speedy. Savills reports that although the housing market and the industry as a whole is currently on hold rather than cancelled, it does mean that 'if transactions were to return to 60% to 80% of normal levels by January 2021 and return to normal levels by May 2021, we could see between 1,122,000 and 1,166,000 sales in 2021.'
This comes as positive affirmations for the many large developers who have decided to reopen their construction sites in an effort to minimalise the effects on the housing delivery as much as possible for this year.
With the recent Government announcement to ease restrictions on house sales and reopening of estate agents, it offers a glimmer of hope for the health of the housing market this year. Could this mean that a further fall in house prices can be avoided?
Live Planning Event – Cllr Chris White, St Albans DC
The guest of Chelgate's third live planning event was Cllr Chis White, leader of St Albans District Council. He gave an update on the council's emerging local plan and what it is doing to keep planning going. Despite referring to the Inspector's report as 'rude', he stated that there is no intention of taking legal action to contest their findings.
St Albans Council, which has the second oldest local plan in the country, was recently received a critical letter from the inspectors expressing serious concerns in terms of legal compliance and soundness of the plan.
Cllr White remarked on the plan not being a great one to inherit (from the previous Conservative administration) but he intends to 'get on with it'.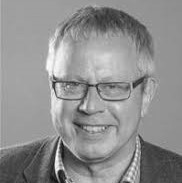 Being a minority administration, he will hold discussions with other group leaders to discuss the council's position. The Inspectors can expect a response to their letter in the next few weeks.
As the council has not been invited to withdraw the plan yet, the current assumption is that they will be able to amend it. Cllr White said that the council is prepared to provide all the necessary reviews and evidence to continue with this plan. His wish is for the process moving forward being better resources, less focused on detail and without political interference.
The huge amount of work that awaits might, however, be slowed down by the financial issues that councils are facing due to the coronavirus pandemic. The increased spending which was required to put in place protection measures against the virus is not being compensated by the government, putting councils in a tough spot. With further loss of income from usual sources, such as parking and leisure, St Albans is having to make budget cutbacks, reducing operations to statutory services.
Despite some staff being redeployed to coronavirus-related activities, the planning department at St Albans remains open to business. They have noticed a fewer number of small applications coming forward and are currently dealing with the pre-pandemic backlog. With the government encouraging the housing sector to carry on with their activities, the council is open and prepared for sites coming forward in the next months. Meetings will take place virtually and robust contactless consultation will be an acceptable form of engagement.
We at Chelgate Local have prepared a comprehensive contactless consultation package to help keep the planning process moving in these extraordinary times. If you would like to hear more about our solutions or discuss the measures the councils are taking to keep the planning wheels turning, please get in touch with us today!
Business is booming in Maidstone
By Kasia Banas, Account Director
Chelgate has recently had the pleasure of speaking to Cllr Clive English about the measures that Maidstone Borough Council is taking to continue planning and local plan processes amidst the current pandemic. We learned that not only did planning not stop in Maidstone but also that the council received above average application numbers for this time of year.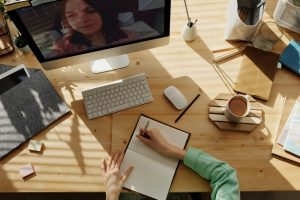 Maidstone Borough Council has been able to adapt to the social distancing rules while maintaining their service at almost normal levels. Approximately 95% of applications are progressing through the planning process, with only 5% having been deemed too high-risk to take on at the moment. Interestingly, in the first 4 weeks of the lockdown, the council received above average application numbers for this time of year, with this trend now dropping to normal level. This is an encouraging sign showing that the development sector is keen to keep going, even in these extraordinary times.
Site visits are being carried out unaccompanied and virtual communication tools are being used to enable discussions on applications, pre-applications and PPAs to continue. There is also increased communication through letters and direct mail. Applications being determined remain on average for this time of year which shows that the council is well-resourced and is working effectively. This is quite a feat for a team, over half of which have had suspected Covid-19.
Local Plan Review
In line with government advise, which sees Local Plans progressing through the system as a vital means for supporting economic recovery, the Council is making good progress on the Local Plan Review work.
As the Full Council had not had a chance to adopt the Local Development Scheme, an addendum was placed on the Local Plan Review web page, setting out the new timetable recommended by the Strategic Planning and Infrastructure committee. Other work on the main spatial strategy matters, sustainability appraisal and transport modelling has been progressing to time. Work has also continued on assessments of the call for site submissions and consultants have been commissioned to undertake a first stage appraisal of Garden Communities proposals. Work is ongoing to commission the second stage appraisal and the council will soon be liaising with infrastructure providers on the deliverability of proposals, as well as the work on the spatial strategy. These are
Neighbourhood Planning
Neighbourhood Planning (NP) has suffered more at the hands of Covid-19. The Lenham NP examination is slightly delayed as key consultees struggle to sign off their representations. Boughton Monchelsea NP public consultation has also been delayed with the Parish Council's agreement. There are some good news from Marden where adoption of the plan is expected at the next SPI Committee meeting.
A vision of the future
by Michael Hardware, Director of Planning and Property
The restrictions imposed on us all to counter the coronavirus have been severe and unsettling. Many have been forced to work from home, some for the very first time. The experience for most has been surprising – the technology is reliable and does work. For many of us it has been a revelation.
It is clear that a significant proportion of the working population can effectively work remotely, from home. Even the age-old tradition of travelling miles to meet people face-to-face can be done just as effectively using the likes of MS Teams and Zoom from the home office.
As we emerge from the lockdown it is clear that we will have to adjust to a new way of living and working for quite some time. This affords opportunity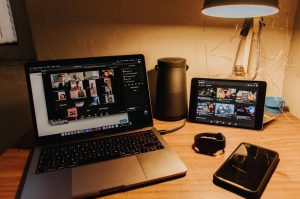 to break those established and engrained working practices which have around since the nineteenth century, to revolutionise the way we live and work, and for the better.
But these new ways of working will mean other changes, changes in the way we design our new homes and our communities. Homes need space for working, perhaps for more than just one person, and the technology built-in to allow it. Communities also need to be built with home and remote working in mind. Less reliance on the motor car will change the balance on the design of new communities with a greater emphasis on community hubs, green spaces and interconnectivity, rather than roads, garages and parking.
With huge development plans and numerous garden communities being planned around the country now is the time to be debating what is needed in this new normal. How can we design-in these new ways of working and living, how can we future-proof our communities?
This is a debate we will be having over the coming months. Looking at the subject from various perspectives, including design, planning local councils, the employer and the individual.
Watch this space and please take part in our live planning events.
Local Plan updates
Chelgate Local brings you Local Plan updates for Aylesbury Vale, Basildon, Brentwood, Central Beds, Chelmsford, Chiltern and South Bucks, Dacorum, East Herts, Epping, Epsom and Ewell, Harlow, Medway, Milton Keynes, Mole Valley and many more…
Upcoming Live Planning Events
We are organising a series of live planning events online. You have the opportunity hear directly from council leaders and portfolio holders what arrangements they are and will be putting in place to ensure planning and plan making processes can continue.
The Government has paved the way for councils to legally start staging virtual meetings and many councils are looking at how they do this. MHCLG has also made it clear that both planning and plan making activities must continue and, according to the outgoing chief planner, Steve Quartermain, councils must use "all options available to you to continue your service".
Our Live Planning Events will allow councils to tell you what they are putting in place to enable these activities to continue. You will also have the opportunity to ask questions.
The next live planning event will take place on Friday, 22nd May (11am) Guildford Borough Council with Cllr Jan Harwood, Deputy Leader and Lead Councillor for Climate Change.
You can register your interest here.
Contact Us
If you would like to know more information about Live Planning Events or any of the above content please contact Chelgate Local or speak to Michael Hardware or Liam Herbert