Chelgate Local Newsletter – September 2020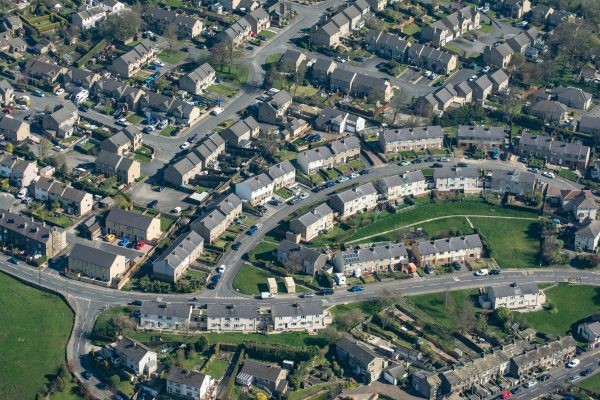 This month we bring you our series of online seminars on forthcoming proposals on reorganisation of local government and planning reforms. Read on for news on the Sevenoaks and St Albans Local Plans, Maidstone's gamble to keep housing numbers down, the future of Cambridge, and much more…
Sevenoaks to St Albans
By Michael Hardware, Director of Planning and Property
Not usually associated but these two districts are currently on a similar path: planning inspectors have found both wanting in their duty to cooperate with adjoining authorities. Sevenoaks was in the High Court earlier this month with a judicial review of its inspector's decision and St Albans awaits the outcome of that case in order to decide its next steps.
Sevenoaks
The inspector for the Sevenoaks local plan, Karen Barker, decided earlier this year that the council had not worked with neighbouring councils over its unmet housing need and had failed in its duty to cooperate. Sevenoaks council disputed this, pointing to 800 pages of evidence that it had.
Sevenoaks was the only council in the country to submit a plan which did not meet its objectively assessed housing need. It provided for 9,996 new homes when the OAN was 11,312. The council said that the green belt restricted its ability to meet the target.
The council was given leave to have the inspector's decision reviewed in the High Court and that hearing took place earlier this month. A decision is expected imminently.
St Albans
St Albans council was similarly criticised and has not been slow to challenge such decisions in the past (it judicially reviewed the previous inspector's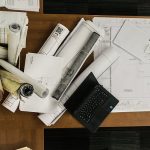 decision in 2017). Its Lib Dem administration is, however, being more cautious than its Conservative predecessors and has decided to await the outcome of the Sevenoaks case.
At its Planning Policy Committee (PPC) earlier this month the mood was somewhat indignant. The inspectors' use of the phrase "no evidence of cooperation" was viewed as being too strong and largely unjustified. Officers said they were satisfied that they had provided enough evidence to demonstrate that the duty to cooperate had been fulfilled.
The decision was not to withdraw the local plan – they had the green belt as a safety net to protect against speculative development and did not need to do anything immediately. They would watch the outcome of the Sevenoaks judicial review as it would provide caselaw precedence in order for St Albans to consider its next steps.
The PPC chairman was quite upbeat looking at this as an opportunity rather than a disaster – with planning reforms the council has the opportunity to do this right under the new structure, although to complete by 2023 was optimistic. There was, however, no mention of local government review which will undoubtedly have an impact on this process.
If the Sevenoaks JR fails, then St Albans council will most likely decide to withdraw its local plan and start again. If Sevenoaks succeeds, the council may well consider its own JR (again). Whichever way the council goes, it will mean a delay for the local plan.
Maidstone takes a gamble to keep housing numbers down
By Kasia Banaś, Account Director
Maidstone Borough Council (MBC) is making critical decisions in race against the clock to keep its housing figures down. Strategic Planning and Infrastructure Committee has recommended that the Local Plan Review timeline is amended to address the potential changes to the planning system resulting from the current Government consultation. The new approach is awaiting approval.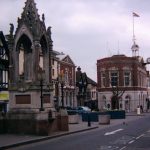 The Government's proposed changes to the Local Plan making process include an update of the standard method for calculating housing need. At present the Council has been using the previous methodology that has a need figure for Maidstone Borough of 1,214 housing units per annum. If the new proposals are adopted, the new standard method could increase Maidstone's figure to 1,569 units per annum.
However, there are transitional arrangements set out in the consultation so that the present housing need figure can be maintained for a holding period. If an authority is at Regulation 19 Local Plan consultation stage, they will have 6 months to submit the plan for examination; or if an authority has not yet reached Regulation 19 Local Plan consultation it will have 3 months from the date that the new standard method is adopted to publish a Regulation 19 Local Plan consultation and then a further 6 months to submit their Local Plan for examination.
The Government's proposals are just proposals at this stage and even if adopted, the timescales are also still to be determined. Given this ambiguity, councillors are being warned that all options for Maidstone moving forward come with significant risks. One being that the plan can be found unsound at examination due to weak evidence base if the next stage, Regulation 18b consultation is skipped to try and meet the new deadlines.
Ultimately, committee members recommended a streamlined Regulation 18b consultation for three weeks in December, and a publication Regulation 19 consultation to be undertaken by no later than June 2021. This option gives MBC hope of keeping the lower housing need number but minimises the risk of having to start from scratch if the plan is found unsound at examination due to a weak evidence base.
While this was arguably the safest of the options presented, it is still a big gamble and members did not appreciate being put in the position of having to take it. Several Conservative members are working with their local MP on putting pressure on the Government to find a different solution to achieving more housing. They are not alone in this as the proposed plans are receiving significant amount of criticism from the public, the housing sector and even from within the Conservative party. The consultation ends on 29 October 2020 and, given the negative feedback so far, the Government's response will be hotly anticipated.
The future of Cambridge
By Alia Khan, Consultant
Cambridge has experienced high rates of economic growth for decades, with a particular emphasis on business research centres that lead the world in science and innovation. It does, however, face an historic challenge in being able to provide affordable housing despite the city thriving economically.
The Estates Gazette (EG) held the Future of Cambridge online event earlier this month to discuss some of the major upcoming projects in the life sciences and tech sector, as well other potential residential development schemes. It also addressed some of the issues currently faced by the city, particularly on the lack of affordable housing front.
Professor Phil Allmendinger of Cambridge University, one of the keynote speakers of the event and expert in planning, said that whilst Cambridge was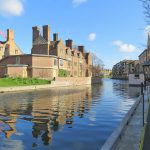 successful on a broad range of elements such as being economically vibrant and being one of the front runner cities in the life sciences and tech, it lacks the social value element. This is also a key element in defining a successful city. He went on to explain that whilst the Government has looked at forthcoming planning reforms from an economic and a beautiful built environment perspective, it has failed to focus on social value element each city should bring to its people. He said that the built environment will be key in providing that social value element to cities and to aid the post pandemic recovery period.
Some of the challenges that Cambridge currently faces is the unaffordability of housing, and lack of key worker housing. To address this, Rob Sadler of Savills, talked about the forthcoming projects it is involved with. Major developments are set to come forward north of Cambridge with major business and innovation park extensions, such as the Cambridge Business Park, Cambridge Science Park and St John's Innovation Centre. These come under the Cambridge Northern Cluster. These are also set to bring forward housing and infrastructure provisions such as a train station. In particular, the relocation of the Marshall Cambridge Airport will free up land to bring forward a residential scheme for thousands of new homes, including affordable homes and homes for key workers. The relocation of the airport will also result in five million square feet of business space.
The Oxford-Cambridge arc will also be key in unlocking the growth of Cambridge. The Arc contains some of the UK's most productive and innovative towns and cities that deliver growth and prosperity for the whole country. Government recognises the potential of the Arc as strategically important for national economic growth. The Arc could also deliver up to one million new homes and deliver 1.1 million jobs by 2050.
Cambridge is also at the end of the 'Innovation Corridor'. It runs from London up the M11 and includes the Sanger Institute at Chesterford where the human genome project is, the new home of Public Health England at Harlow and numerous new science and innovation parks along the way.
It is clear that Cambridge is not shy of attracting investment and growth, but house prices continue to outweigh wages and the proposed Government planning reforms will present the city with further problems of affordability. Whilst the Oxford-Cambridge Arc and Innovation Corridor will play a significant role, developers will need to be agile in delivering discounted and affordable homes in Cambridge. Only then will Cambridge be identified as a successful city in all elements in respect of economics, innovation and social value for its people.
Is local democracy threatened by the proposed new reforms
The UK government have recently laid out a plethora of radical reforms to the planning system and local government. The planning reforms, which aim to modernise and speed up the planning process, are within the Planning White Paper published in August, and the local government reform white paper is to be published next month. These are extensive reforms individually, but the combination of both at the same time is major upheaval.
The general idea of speeding up the planning process sounds good on paper and will be beneficial in many ways. However, when broken down some of the proposed reforms are facing heavy criticism for diluting local democracy.
Planning algorithm
At the core of the proposed reforms is the implementation of an algorithm. Although not apparent, there is some synergy here with the mooted local government reforms. This will be a move towards a centralised 'top down' planning system similar to what we have had in the past. This will shrink the power local councils have over the level of housebuilding in their local area. Local councils will be assigned a housing target, which they will have to allocate sufficient land to meet. Land labelled 'growth areas will allow developers to begin building, cutting the lengthy process of securing planning permissions.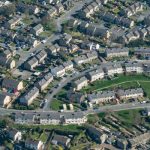 The proposals do simplify the plan-making and planning process. But the shift from development management to the earlier plan making processes will be confusing for the public and will require a high level of re-education. Unsurprisingly, diminishing the power of councils has sparked considerable debate and unease amongst councillors, in particular Conservatives in the leafy shires.
Once the local plan is set, the role of planning committees and local communities will inevitably be watered down. Although residents will still be able to object, they will be limited to only expressing opposition during the local plan process (although I am sure some will still campaign during the application stages). This means residents and committees will have to wait years to have a real say in development in their community. Planning committee's give residents a platform to engage with development proposals, and councillors the opportunity to represent the needs of their residents. This might get development moving quicker, but risks rendering committees and public objections obsolete.
However, for local democracy the benefits may appear a little opaque. Especially as the outbreak of Covid-19 has allowed people the time to connect closer with their community, stripping away their voice at this time will naturally cause turmoil. It may be the worst time to consider diminishing local democracy.
Considering the opposition from councils and Conservative Party members, it seems unlikely that the proposals, as they are now, will move forward.
Removing the 106 agreement
The government is also intending to replace 106 agreements and CIL. These are to be replaced by a new levy, which will encompass all the requirements such as affordable housing, education, health and others, with rates and policies set centrally not locally. This will scrap lengthy periods of negotiations. Cutting this may get Britain building quicker, but again brings into question the role of local democracy, and the value of local needs.
The reforms seem to be focussed solely on speeding up the planning process, with little consideration for how it will affect the needs of local communities and local democracy. It may be fair to ask, is this level of radical change necessary, or advisable, during a recession, BREXIT and a pandemic?
Local Plan updates
Chelgate Local brings you Local Plan updates for Aylesbury Vale, Basildon, Brentwood, Central Beds, Chelmsford, Chiltern and South Bucks, Dacorum, East Herts, Epping, Epsom and Ewell, Harlow, Medway, Milton Keynes, Mole Valley and many more…
Local Plan updates
Chelgate Local brings you Local Plan updates for Aylesbury Vale, Basildon, Brentwood, Central Beds, Chelmsford, Chiltern and South Bucks, Dacorum, East Herts, Epping, Epsom and Ewell, Harlow, Medway, Milton Keynes, Mole Valley and many more…
Consultation goes contactless!
The Government has enabled councils to continue business virtually and Chelgate Local is ready for planning to progress. For details of our new consultation package visit our website and go contactless today!
Join us for our online Planning and Local Government Reforms Seminars
Chelgate Local brings you Planning and Local Government Reforms Seminars. The Government has embarked upon ambitious reforms both of the planning system and, at the same time, local government structure. A step too far? Perhaps not as proposals for both do seem to complement each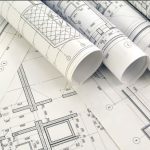 other. It is clear, however, that we have to prepare ourselves for a period of upheaval and uncertainty.
We have lined-up a range of speakers to help us dive into the Government's proposed changes. We are starting with a general update, closely followed by separate briefings on Essex and Surrey, which are set to be in the first waves of local government reforms.
Knight Frank will be our guests and co-presenters at the first event which will take place on Tuesday 29th September at 10am. The event will last 45 minutes and will also include an opportunity to ask questions.
Please click here to register and secure your place. You can also register for our other upcoming events which are:
Wednesday, 30th September (10 am) with Strutt & Parker covering impact of the changes on Essex.
Thursday, 1st October (10am) with Vail Williams discussing how the reforms will affect Surrey.
For more information about this or other events please contact Kasia Banas at kbanas@chelgate.com.
Contact Us
If you would like to know more information about planning reforms or any of the above content please contact Chelgate Local or speak to Michael Hardware or Liam Herbert