Chelgate Public Affairs Newsletter – October 2020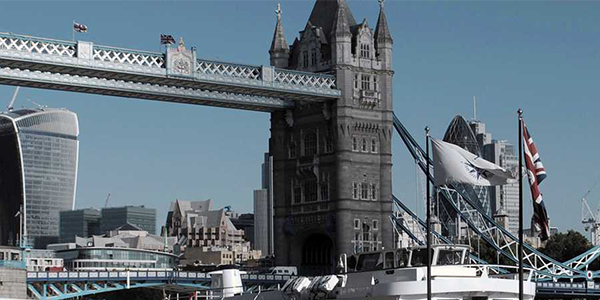 This month's episode looks at the EU's new greenhouse gas target and what it implies for businesses, examines Brussels' ambitions to curb packaging and packaging waste, and reveals what's behind the Brexit term "level playing field".
State of the European Union: What does Von der Leyen's new greenhouse gas emissions reduction target mean for Europe's energy, environment and transport sector?
On 16 September, European Commission President Ursula von der Leyen delivered the much-anticipated 2020 State of the European Union (SOTEU) address. The presidential speech is one of the main events in Brussels' calendar, setting out the Commission's long-term agenda on Europe's most pressing issues such as climate change and COVID-19 recovery. We look at the main takeaways of von der Leyen's speech, ensuring that you are all set for the (legislative) changes expected in the environmental, transport and energy sector.
While the 2020 SOTEU comes at a time of uncertainty, Ursula von der Leyen's vision on combatting climate change is anything but uncertain. On the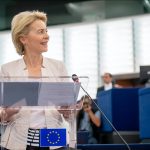 contrary, SOTEU has once again showcased von der Leyen's ambition to go down in history as the Commission's "climate president", who fights tirelessly to transform Europe in a climate-neutral continent. And so, it did not come as a surprise that von der Leyen confirmed the widely expected decision to scale-up the EU's 2030 climate target from 40% to "at least 55%" reduction in Greenhouse Gases (GHG). The message is clear: von der Leyen sides with science and delivers on the commitments made under the Green Deal – despite the urges from certain industries to put climate ambitions on hold amid the economic turmoil caused by the pandemic.
A more ambitious GHG reduction target will have profound implications for businesses across the EU. Von der Leyen's announcement initiated a wave of legislative revisions to ensure that all climate and energy laws are "fit for 55 per cent". As a way of a practical example, from Summer 2021 onwards, new emission trading scheme (ETS) guidelines will prevent businesses from circumventing EU climate obligations by moving productions to non-EU countries with less ambitious climate policies. At the same time, a significant cut in the number of ETS allowances given out for free will force the industry to decarbonise or pay for polluting. The new ETS guidelines are expected to hit the manufacturing, power generating and aviation industry the hardest, having previously benefitted from free ETS allowances.
EU legislation on energy will also require a substantial upgrade. The current efficiency regulations are not suited to deliver a 55% GHGs reduction, and so the Commission will table new proposals for stricter efficiency and renewable energy policies by June 2021. More ambitious energy labelling and eco-design requirements for manufacturers of electricity-consuming products are likely to be the Commission's preferred policy option.
Lastly, a stricter GHG reduction target especially forces the transport sector to innovate and improve. Asides from stricter CO2 emission performance standards for cars and light commercial vehicles, a ban on internal combustion engines remains a policy option.
Von der Leyen's appeal is clear: achieving the EU's GHG reduction ambitions requires unprecedented actions from the European industry, and so businesses in the transport, energy and environmental sphere must get ready for stricter rules and obligations. With the European Parliament's landslide decision last Wednesday to increase the Commission's 2030 target from 55% to 60%, even more ambition will be necessary. Or in von der Leyen's words: "Europe will be what we want it to be…let's get to work for it!"
All wasted? How the outbreak of COVID-19 impacted Brussels' ambitions to curb packaging and packaging waste.
In 2018, the EU declared a "war on plastic". Now, two years later, the COVID-19 pandemic has led to a revival of single use plastic packaging. However, the European Commission does not want to return to old habits. Instead, Brussels is preparing a major legislative push to curb packaging and packaging waste and strengthen the role of "sustainable" packaging alternatives. Will we finally be saying farewell to conventional packaging?
The last few months have shown that sterile, single-use plastics packaging is indispensable to many key sectors, especially the medical. As a result, sustainability has been pushed down the priority list, making way for more immediate health, hygiene and safety concerns. This reversed trend has also been recognised by the European Commission, which acknowledged that modern daily life is "unthinkable" without protective plastics packaging.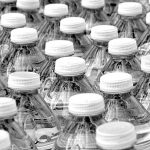 However, plastic's unique selling point should not be mistaken as a carte blanche for the industry. Despite the pivotal role played by plastics in upholding health and safety during the pandemic, the Commission is not willing to compromise on its plastics policy, dismissing the industry's requests to lift all bans on some of the single-use plastics items and postponing the deadlines in the Single Use Plastics Directive. In the words of the EU Commission, "deadlines in EU law have to be respected".
Despite the new realities, the Commission is currently rewriting the essential requirements on packaging and packaging waste, intending to drastically cut plastic waste and increasing reuse and recycling rates according to the principles of the circular economy. The new proposal, which is expected for Spring 2021, is set to radically restructure the Union-wide rules on packaging design, production, use and waste treatment, forcing the industry to ensure that all packaging is recyclable by 2030. In parallel, the new measures also aim at strengthening the role of bio-based packaging, especially in the food packaging sector, where biodegradable and compostable packaging present as a viable alternative to plastic packaging.
Despite the outbreak of COVID-19, reducing packaging and packaging waste remains one of the EU Commission's principle policy priorities. While bio-based packaging innovations are not (yet) mature enough to fully replace plastic packaging, the pandemic substantiated the Commission's commitment to stricter legislation on packaging waste. Nevertheless, the new laws are not yet set in stone, and the current public consultation on packaging and packaging waste allows key stakeholders to make their views on Commission's proposals known. What is clear, however, is that brands and packaging companies should put sustainability (back) on the top of their agendas and prepare for a battle over Brussel's new packaging requirements.
Brexit glossary: "Level playing field", and what it means for businesses post-Brexit.
An often-cited reason for why most of the UK population has voted in favour of Brexit is that the EU is regarded as complex, technocratic and distant. And yet, Barnier, Frost and Co. continue to juggle with uncomprehensive terms like backstop, Norway model or withdrawal agreement. We look at the perhaps most prominent term, the "level playing field", reveal what's behind it, and what it means for businesses post-Brexit.
To put it simply, level playing field is a trade-policy term, describing a situation in which trade partners agree on common high standards in areas such as of state aid, social and employment standards, competition, environment, climate change and tax matters. The central aim of a level playing field is to prevent unfair competitive advantage that one country could gain over the other by undercutting levels of protection.
As a way of a practical example, a decision by the UK to lift targets and ceilings on air quality could motivate EU-based companies to circumvent the EU's strict air quality provisions by moving productions to the UK. With the UK leaving the single market at the end of this year, the EU is insisting that the UK maintains high environmental standards to prevent it from violating the principles of competitive and fair trade.
Indeed, the level playing field is a central provision of the EU's trade regime, and a precondition for a zero-tariff, zero-quota trade agreement, which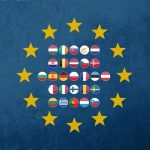 the UK is aiming at. While, ironically, the UK's political declaration on the future relationship with the EU foresees "provisions ensuring a level playing field for open and fair competition", the UK's reluctancy to commit to such a level playing field has been a major obstacle in the UK-EU trade negotiations. For UK chief negotiator Frost, the EU must respect the UK as "an independent state", and so common trade standards would naturally undermine the UK's sovereignty. On the other side of the Channel, Brussels fiercely refuses to make concessions on the level playing field. "There's no cherry-picking on Brexit", as already stated by Barnier in 2017.
Even if the level playing field will cause the trade negotiations to fail, businesses in the UK must continue to adhere to the EU's rules and standards if they which to continue trading with the bloc. At the same time, it is unlikely that businesses must comply with tougher UK regulations – this would ultimately put the country at a disadvantage vis-à-vis prospective trade partner. Lastly, Brussels' world-beating benchmarks on social, environmental and workers' rights protection are a result of decades of bargaining, and so it is unthinkable that the EU gives in to its level playing field demands.
Contact Us
If you would like to know more information about on any of the above content please contact our Chelgate Public Affairs team. Alternatively, you can contact our London Office here.