Chelgate Local Newsletter – October 2020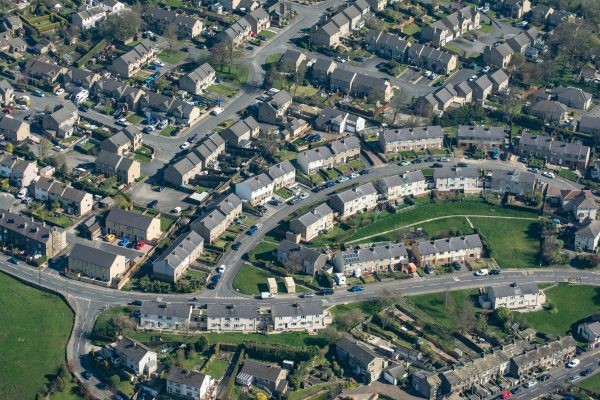 This month we bring you news on the Conservative opposition to the planning white paper, the latest on the local government structure reform, the fate of South Bucks and Chilterns Local Plan, information on the Essex Developer Engagement Events and much more…
Tory backlash on radical reforms
By Liam Herbert, Chief Executive Officer
It would seem that plans by No 10 and MHCLG to bring root and branch reform of local government have quietly fallen into the very very long grass. Following a robust reaction from many councils and districts Ministry of Housing, Communities & Local Government (MHCLG) used the COVID-19 announcements by the PM on Monday to quietly publish a ministerial position statement. This was then also covered in a letter to councillors – which has drawn even more criticism from some council members. It has rapidly become clear that the Government's enthusiasm to reorganise the structure of local government has waned significantly.
Understandably, the Secretary of State, Robert Jenrick, has insisted that the pandemic requires the Government's full attention and all available resources. For now, it seems this will continue to be the main priority for No 10. However, following opposition from Conservative MPs, put plainly, it seems convenient that the Government's devotion to reform has dissipated.
Despite what was supposed to be the most radical reform local government has seen in decades, Jenrick has made clear that council reorganisation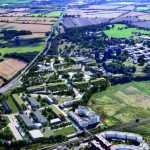 will now be entirely voluntary. While Cumbria, North Yorkshire and Somerset have been invited to submit locally-led plans for moving to a unitary government, Jenrick is insisting his department will not impose local government shake-ups on authorities.
The Government does seem to remain committed to the idea of unitary reform and the benefits it will potentially bring. However, councils are being urged to explore alternative reforms such as merging district councils, joint committees and adopting joint plans.
The Government is also emphasising that it is still pursuing the idea of devolution across the UK. A Devolution White Paper which will apparently be published soon, will aim to better empower local areas to shape their own communities.
In the meantime, Cumbria, North Yorkshire, Somerset and other areas are being encouraged to submit their proposals to reform, in the hopes that they can be revisited once the Government has capacity for non-COVID related activity. Following through with reorganisation in these three areas is arguably a tactical measure, to conceal the scale of the MHCLGs change of heart.
The proposed radical reforms for local government seem to have been replaced by a significantly watered-down approach of locally-led reforms. Considering the level of resistance to the local government reforms in Whitehall, it seems unlikely that these reforms will be revisited with the same radical energy even once COVID-19 is no longer such a pressing issue.
Could Jenrick be forced to water down yet another reform?
By Ruby Burdett, Consultant
The MHCLG's proposal for a standard algorithm to calculate housing need has sparked much criticism. The former Prime Minister, Theresa May, seems to be spearheading the fight to urge the Government to re-think the reform. After voicing her concerns in a debate motioned by MP Bob Seely, it seems Theresa May has influenced a number of her fellow MPs not to toe the party line.
Analysis suggests the new algorithm will impose higher targets in less affordable areas, mainly in Tory held areas in the south. However, a three per cent target decrease has been predicted in mainly Labour held cities in the north. In Theresa May's constituency Maidenhead, the algorithm will impose a 21 per cent housing target increase, which easily explains her opposition.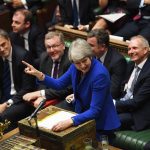 In practice, there are some real consequences to the algorithm. Conservative critics have stressed the negative impact the algorithm will have on suburb areas. The main concern is the possibility of mass low quality and high-rise development which will threaten the countryside. Tory MP, Sir Geoffrey Clifton-Brown, warns that unregulated development may create the 'slums of tomorrow'. The Government have stressed that homes will be of a high quality, but neglect to show how this will be enforced.
As the algorithm is likely to see some reductions in housing targets, the housing needs in some areas risk not being met. Manchester for example is predicted to produce 31 per cent less homes a year under the new algorithm. Diminishing housing priority in areas such as this when the goal is to 'level up' seems counter-intuitive, especially when the housing industry injects hundreds of millions of pounds into the local economy.
Conservative MPs are struggling to comprehend how the Government will achieve their goal of 'leveling up' if cities such as Manchester are predicted to stagnate. Theresa May backed this motion in parliament, doubting the algorithm's ability to assess where housing is needed, she argued it would not see any extra homes being built.
The onslaught led by Theresa May seems to have been successful in convincing the Government to re-think the algorithm. Secretary of State, Robert Jenrick has hinted at a turnaround on the planning algorithm. Seeking to appease the fears of Conservative MPs, he implied that the Government is prepared to compromise. This is not the first time Robert Jenrick has been forced to amend his proposals due to pressure from the backbench.
While Jenrick has agreed to compromise on the algorithm, he made clear the Government remains firm in its goal to build 337,000 homes a year. If the algorithm is to be reviewed as suggested, it will be interesting to see what strategy the Government will propose to reach this goal.
Another (local plan) bites the dust
By Kasia Banaś, Account Director
Chiltern and South Bucks (CSB) Local Plan is the latest victim of a failure in the duty to cooperate process and the latest hotly anticipated reform of the planning system. Bruised by some damming comments from the Planning Inspectors and the impact of COVID-19, the Buckinghamshire Council decided to withdraw the CSB Local Plan from examination.
Buckinghamshire Council inherited the draft CSB Local Plan earlier this year, when the unitary authority was created by the merger of Aylesbury Vale, Chiltern, South Bucks and Wycombe District Councils, and Buckinghamshire County Council.
Early signs of trouble could be seen back in May, when the Inspectors suggested that the Council withdraw the plan. In their view, the CBS Councils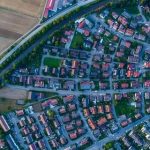 had not cooperated sufficiently with Slough Borough Council. This is not entirely surprising as CSB Local Plan is not the only one for which the duty to cooperate requirement has recently proved troublesome. Planning Inspectors for Sevenoaks and St Albans Local Plans have found both wanting in their duty to cooperate with adjoining authorities. Sevenoaks was in the High Court last month with a judicial review of its inspector's decision and St Albans awaits the outcome of that case in order to decide its next steps.
Buckinghamshire Council does not agree with Inspectors' findings but found another reason to withdraw the Plan. It believes that, given the administrative reorganisation, it should now focus on completing a new local plan for the whole of Buckinghamshire. This new plan would also reflect the impact of COVID-19 as well as the planning reforms set out in the 'Planning for the Future' white paper. In the meantime, the fact that 87.5% of the CSB Plan area is within the Green Belt and 43% in the Chilterns Area of Outstanding Natural Beauty would offer significant protection against speculative development.
The Council's decision to withdraw the CSB Local Plan goes directly against the advice from the new chief planner Joanna Averley. Just a few weeks ago, she warned that councils "shouldn't take their foot off the gas" in preparing the plans as the government's proposed changes to the planning system mean authorities without a plan face "a bigger risk than now". She added that implementing the planning reforms "will take some time and it is therefore important that local areas have a plan in place."
Nothing is ever simple when it comes to local plans and given the significant opposition that the original proposals are facing, we imagine that this process will be even more complex and contentious as the new authority seeks to make it's mark on a new plan.
To plan or not to plan?
By Kasia Banaś, Account Director
Since the announcement of the 'Planning for the Future' white paper, several authorities have either halted work on their local plans or scrapped them altogether. In response, MHCLG's Chief Planner, Joanna Averly said that local plans will be a key element of Government's planning reform and councils "shouldn't take their foot off the gas" in preparing them. She added that the proposed changes mean authorities without a plan face "a bigger risk than now".
Contrary to this advice, Warrington Borough Council announced it is ceasing work on its local plan until summer 2021. The Council insist that due to the pandemic and the radical nature of the planning white paper, it would be an inappropriate time to continue with their Local Plan.
Buckinghamshire Council went a step further and withdrew the Chiltern and South Bucks Local Plan citing similar reasons. It intends to now focus on preparing a Local Plan for the whole unitary authority.
In contrast, Maidstone Borough Council has decided to accelerate the production of its Local Plan. The council is streamlining the consultation process to prevent having to adopt the higher housing need figures produced by the new algorithm.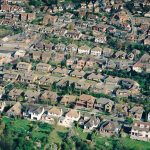 The majority of councils are not as motivated as Maidstone. Adopting a local plan often comes with a high political cost and local elections are looming next May. The local plan process is also neither cheap nor quick. We are in the middle of the pandemic, which is expected to change how we live, work and travel so merits of preparing a plan with a 15-years lifespan without an insight into what those changes might be are also being questioned. The proposed growth areas introduced in the white paper are also leaving the councils wondering how much say they will have over development in their districts and boroughs.
This begs the question; why should authorities continue to progress with their local plan? Firstly, the proposed white paper is a major reform which will inevitably take a lengthy period of time to be fully implemented. If local authorities neglect their plans, they could be left exposed to speculative development for months or even years.
Bearing in mind that the reforms are not yet set in stone, and considering the vast opposition that they are facing, there is also a possibility that the changes may not be as radical as initially expected.
Housebuilding has been identified by the Government as one of the main sectors which is going to be key in stimulating the recovery from the impacts of the COVID-19 pandemic, very similar to the strategy adopted after WW2. Ms Averly stressed that strong local plans are an important part of this effort.
For more information on the Planning White Paper please contact us.
Essex Developer Engagement Events
By Michael Hardware, Director of Planning and Property
Essex County Council (ECC) has announced the first of a series of developer engagement events. A webinar discussing the industry's role in skills and training will be held on Tuesday 10th November between 4.10pm and 5.15pm.
ECC would like to hear views and discuss how industry can help to shape and benefit from the skills agenda. The Essex economy has always relied on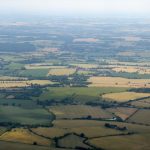 SMEs and, as a result, unemployment has never been a significant issue in the county. However, with up to a third of Essex's workforce unemployed through job loss or the furlough scheme, offering people the opportunity to learn, (re)train and find work in Essex has never been more important.
The threshold for contributions towards training, in the form of the preparation of an Employment and Skills Plan, is set to be reduced from 200 to 50.
What opportunities are there through developer contributions to offer meaningful skills pathways for Essex residents?
How could developer contributions support the development industry now and in the future through apprenticeships and other routes?
The chair for the event will be Cllr Tony Ball (ECC Cabinet Member for Economic Development). He will be joined by Cllr Ray Gooding (ECC Cabinet Member for Education and Skills), Hassan Shammi (ECC Commissioner for Skills Development), Richard Dixon (Director from Wilmott Dixon) and Will Allanson (Deputy Principal from Harlow College).
The webinar will be held online via Teams. You do not need to download Teams in order to join. Please email Alethea Evans (alethea.evans@essex.gov.uk) and she will forward the invitation.
Local Plan updates
Chelgate Local brings you Local Plan updates for Aylesbury Vale, Basildon, Brentwood, Central Beds, Chelmsford, Chiltern and South Bucks, Dacorum, East Herts, Epping, Epsom and Ewell, Harlow, Medway, Milton Keynes, Mole Valley and many more…
The impact of the Planning White Paper could have a major impact on future Local Plans – keep up to date with our monthly summary!
Consultation goes contactless!
The Government has enabled councils to continue business virtually and Chelgate Local is ready for planning to progress. For details of our new consultation package visit our website and go contactless today!
Contact Us
If you would like to know more information about the planning white paper or any of the above content please contact Chelgate Local or speak to Michael Hardware or Liam Herbert