Chelgate Public Affairs Newsletter – February 2021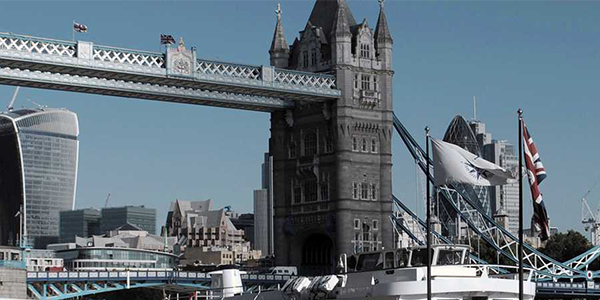 This month's edition looks at the EU's and UK's approach to sustainable aviation, uncovers how the Finnish city Lahti
became the EU Green Capital, assesses what the election of
Armin Laschet as new CDU chairman means for Germany's EU
and climate policy, and much more…
A Greener Prague – to bee or not to bee
Prague has become a leading light in the rollout of sustainable projects – particularly in the transport spheres. The city – on of nearly 30 to sign the European Circular Cities Declaration – is showing that to be innovative, you should never forget the tools nature already provide – in this case, bees.
The circular economy policy discussions in Brussels often centre around those 'hard to reach' areas of sustainability; namely, aviation, shipping and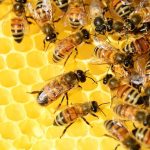 lorries. Policymakers are eager to learn of new ways to reduce the impact of these sectors and gather greater data on the impact of practices.
Prague Airport has been using bees to monitor their airports environment, as well as the immediate vicinity in which the bees roam, since 2011. Bees being bees, these hard-working Hymenoptera will spend their lives working hard collecting pollen and consequently environmental data for the airport to monitor.
The honey produced from the Prague Airport bees is collected and analysed each year to monitor any foreign elements and track the changes annually. The airport is also able to monitor the pollen collected by bees and this biomonitoring which is carried out by bees is a unique source of data to demonstrate the state of the airport's environment. The mere fact that they can legally sell the honey is a good sign of the environment around the airport.
Prague airport is working to be carbon neutral by 2030 and projects like this will enable the airport to monitor the practical impact of their various sustainable projects and no we shall see beehives in many airports in the future – particularly given the changes to aviation which must take place over the next decade. Let us hope the bees continue to produce delicious honey with the introduction of sustainable aviation fuels on the horizon.
Sustainable aviation fuel taking off in Europe whilst UK seeks electric planes
The UK Government have shown their hand on sustainable aviation in recent days – announcing a string of multi-million-pound R&D projects.
These R&D projects focus on the potential of hydrogen and electric aircraft to facilitate sustainable flights with the largest grant was awarded to GKN Aerospace (£27m) to investigate the role of liquid hydrogen for regional air travel.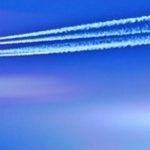 The signal from the UK Government that they see a future for electric and/or hydrogen planes is an interesting development. Many would argue that the rollout of electric and hydrogen propelled aircraft has limited appeal for long distance flights, and so this points to the Government seeking sustainable methods to get people off the roads and into the sky for their internal UK travel. Roads can then be freed up for lorries and HGVs which are likely to continue using diesel ICEs for the foreseeable future.
The UK's forthcoming Aviation Decarbonisation Strategy, due to be announce later this year, will be an interesting read for aviation, particularly the use of electric and hydrogen aircraft for internal flights will likely form a major part. Let us hope that the aviation, rail and road are not dealt with individually and that policymakers recognise the role of an integrated sustainable transport system – a discussion we have not been well versed in having in the past.
Meanwhile, the EU continues to focus on sustainable aviation fuel (SAF). We are at a crucial stage for the promotion and viability of various SAFs and policymakers need to create a secure and safe market for SAFs to be scaled up.
The problem EU policymakers in Brussels face is that the continuously lauded kerosene tax will almost certainly not be voted through, if ever actually proposed, and so SAFs need to be made more economically viable to push airlines away from fossil kerosene.
An EU Commission consultation in March of this year laid out several policy options, including the introduction of SAF quotas for airlines but the EU will only introduce such measures, and bring about the much-needed market certainty, when the private sector has demonstrated the viability of rolling out such fuels. There are a string of new projects waiting to take off as soon as the EU Institutions deliver greater market certainty.
Lahti: How private-public partnerships have helped an industrial town to become the European Green Capital.
The small city won the 2021 European Green Capital Award for its unprecedented journey from an industrial town to an inspiring example of a green city. As such, Lathi is the living example that public-private partnerships are a promising model for innovation and green growth.
The Green Capital Award is an initiative of the European Commission, which rewards cities and towns for their commitment to environmental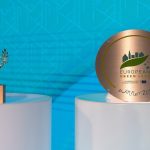 sustainability. Public-private partnerships are a key to the success of the Green Capital competition, and so the Commission encourages European towns and cities partner up with businesses and think tanks to explore innovative solutions to Europe's most pressing environmental challenges. As Lahti's Major confirms, "Our success is the result of collaboration with universities, local businesses and the public to create solutions and services to pave the way towards a carbon-neutral society".
The carbon trading app CityCAP is an example of such a partnership. As the first city in the world, Lathi introduced a personal carbon trading system for local residents. The app has been developed by a consortium of local SMEs and research institutes, and rewards citizens who decrease their own emissions from transportation and movement around the city. Low-carbon mobility is also important to the Lahti Pelicans, the city's environmentally friendly ice-hockey team, which travel to training and games by public transport only.
Lahti has also witnessed an astonishing increase in investments. In recent years, the city and its consortium of companies have invested circa €160 million in renewable energy – that's €1300 per citizen.
Lahti will be climate neutral by 2025 – 10 years ahead of Finland's national target.
Germany's new CDU leader: What does Laschet's election mean for the EU and climate policy?
No Member State enjoys as much influence on the EU and its policy as Germany, and no other party characterises the German policy position as much as the CDU. Earlier this month, the party, which is in government since 2005, elected a new chairman: Armin Laschet, Prime Minister of North-Rhine Westphalia. Laschet prevailed over his opponents Friedrich Merz, ex-Chairman of the investment fund BlackRock, and Norbert Roettgen. Sitting at the helm of the party, Laschet will not only streamline German party politics but also Germany's position on EU-matters. But who is Laschet? And what does his election mean for the EU and its climate policy?
Laschet and the EU: Merkel 2.0?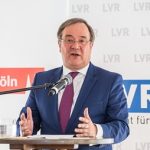 Laschet follows a centrist politikstil, similar to the "Merkel method". Other than Merz, the conservative hardliner who sought to align the CDU more towards the centre-right, he stands for a policy of continuity and will likely follow Merkel's consensual course. This observation will also hold for his EU policy. Born into a family originating from Belgian Wallonia and grown up close to the Dutch and Belgian border, it is no surprise that Laschet is an EU-enthusiast.
Laschet made headlines in 2018 when he criticised Merkel's EU policy as not ambitious enough. Indeed, Laschet seeks to strengthen Germany's role in the EU even further and increase its contributions to the EU budget. Under his leadership, we can also expect an intensification of the Franco-German cooperation on EU matters.
Laschet for a greener Europe?
Laschet's father was a coal worker in the Rhine Region, and the CDU leader has often stressed how his father's job has shaped Laschet's values of solidarity, trust, and cooperation. His pride in the German coal industry has also left a mark on Laschet's climate policy, and so the "Rhinelander" prioritises economic competition and workplace security over ambitious climate action. Asked if the CDU must become "greener", Laschet said no. In short, we cannot expect much enthusiasm for bold climate action from Laschet, neither at the national nor at the European level.
Contact Us
If you would like to know more information about the Green Capital or on any of the above content please contact our Chelgate Public Affairs team. Alternatively, you can contact our London Office here.