Chelgate Public Affairs Newsletter – March 2021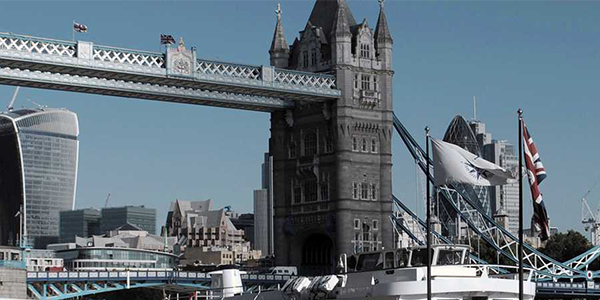 This month's edition looks at Europe's first driverless bus and carbon-neutral bus station, unveils the EU's new instrument for public-private partnerships, the Commission's intentions
to set up rules for sustainable smartphones, and much more…
Europe's first driverless bus begins its route
The EU Commission is looking to lead the way in promoting the commercialisation of autonomous vehicles and the necessary regulatory framework. There currently exists almost no regulatory background for autonomous vehicles, and there is a good reason for this. It has proved highly problematic to get autonomous vehicles on the ground in real-world situations.
This is why the new project is Malaga is so significant, and its outcomes so crucial to the formation of a new regulatory environment for autonomous vehicles.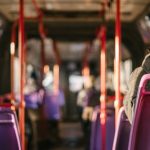 The Spanish city has launched Europe's first electric bus, which runs from the City Centre to the Port. This project is the first time that a full-scale bus has been put on Europe's streets with no support driver at hand.
The driverless bus uses artificial intelligence to improve its decision-making capabilities whilst interacting with traffic lights along its 8km route. It has been in operation for several weeks now and does this 8km loop six times a day. Each day, it learns more about its route and the environmental surroundings.
This is an exciting project, and the information garnered will go a long way to establishing the initial regulatory framework for the future commercialisation of such technologies.
New European Partnerships: How industry and policy work together for a green, climate-neutral Europe
For the EU, public-private cooperation is the key to success – especially when it comes to the transition towards a green, climate-neutral Europe. The recently proposed "European Partnership" instrument is the Commission's new tool to bring together key actors from the public and private sector to jointly research and implement path-breaking solutions that realise the EU's climate objectives. The Commission supports these partnerships with nearly €10 billion. We take a look at the most interesting European Partnerships within the EU Green Deal and Circular Economy.
Clean Hydrogen
As Vice Chair of TRAN committee Jan-Christoph Oetjen MEP put it, "hydrogen technology is en vogue". However, to reach the EU's ambitious objective to produce at least 10 million tonnes of renewable hydrogen by 2030, the industry must accelerate the development and deployment of hydrogen at high-speed. The work of this European Partnership will therefore be dominated by big questions on distribution and storage of clean hydrogen, and there is no way around finding solutions for hard to decarbonise sectors like heavy-duty transport.
Circular bio-based Europe
Generating value from waste is the underlying idea of the Circular Economy Action Plan, and the bio-based sector plays a key role in closing this loop. Be it local-bioeconomy or disruptive biotechnology start-ups, for the sector to realise its full potential, more research and investments are necessary. Therefore, this European Partnership specifically wishes to expand the sustainable sourcing and conversion of biomass into bio-based products, and streamline investments in bio-based innovation, involving local and regional actors.
"We are at our best in Europe when we work together", said Commissioner for Competition Margrethe Vestager. For those who wish to work together with the EU to make the green transition happen, the European Partnerships provide the ideal framework.
Leicester's carbon-neutral bus station
We often read of the large-scale transport model shifts that are required to meet ambitious sustainability targets. However, it is vital to remember ancillary issues which play an integral role in developing a circular model. We need to do the small things as well as we do the big things.
With this in mind and keeping with the theme of buses, Leicester City Council has recently announced it will be creating the UK's first carbon-neutral bus station. The council will replace St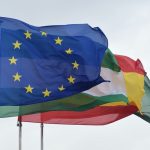 Margaret's Bus Station with a carbon-neutral alternative with LED lighting, mechanical ventilation heat recovery, and air source heat pumps. These various project elements sound simple, yet this will be the first bus station that seeks to utilise them in creating a sustainable bus station.
This project highlights the need to consider the life cycle in calculating our sustainability achievements. There is little point in having high-tech hydrogen or electric buses if the station you catch your futuristic bus is not carbon friendly.
This £13.5m project is set to be completed by May 2022. The data gathered from this new station will be carefully scrutinised to learn best practice and hopefully allow the rollout of other such essential projects by local authorities.
The future of the phone: smart, green and eco-friendly?
Ecodesign – another term in the EU's glossary that sounds alien to most EU citizens. While the small label which is attached to energy-consuming products is often being overlooked, one should not turn a blind eye to its success. The ecodesign label helps citizens to save actual money – 285€ per year on average. Brussels now wants to build on the success of the label and extend its applicability to new product groups.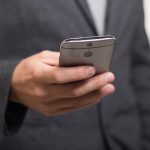 As announced in the Circular Economy Action Plan, the Commission targets smartphones and tables as new products groups for ecodesign and labelling requirements, obliging their manufacturers to design their products for repair and recycling. While eco-friendly smartphones are far from the norm, one smartphone company already ticks all eco-design boxes: Fairphone. But can the phone that "cares for people and the planet" set the benchmarks for the future ecodesign policy for phones?
Fairphone prides itself on its environmental and social credentials. Manufactured with recycled plastics and fair-trade minerals, the Dutch company puts circularity and sustainability at the heart of its business model. Fairphone also comes in a repairable design, and so all that is needed to extend its lifespan is a screwdriver. While for some the phone's charm lies in its simplicity, others perceive the design as unexceptional and criticise its below-average performance. Indeed, Fairphone remains a niche product, which is not yet fit to compete with big players like Apple, Samsung and Co.
What is clear is that more needs to be done to streamline ecodesign for smartphones at the EU level. The Commission is currently consulting the public and stakeholders on its intentions to extend the ecodesign rules and obligations to the smartphone industry. It is no surprise, however, that the first contributions indicate a headwind for the Commission, as tech players like Chinese smartphone manufacturer Xiaomi have already expressed their reservations about the Commission's intentions.
Contact Us
If you would like to know more information about New Partnerships or on any of the above content please contact our Chelgate Public Affairs team. Alternatively, you can contact our London Office here.