Chelgate Local Newsletter – April 2021
This month we bring you the latest news on the Oxford-Cambridge Arc, Local Government Reforms, Local Elections, Housing for the ageing population and more…
The latest news on the Oxford-Cambridge Arc
By Ruby Burdett, Consultant
In his budget in spring last year, the chancellor, Rishi Sunak announced the Government's growth plans for the area connecting Oxford and Cambridge. Almost a year later, after near radio silence on the matter, the Government has revisited the subject and has announced their ambitious plans.
MHCLG's recently issued spatial framework could potentially see out the creation of one million new homes. Plans to inject £20bl into what is known as the 'OxCam Arc' could produce new opportunities for employment, housing, connectivity, and infrastructure in the region.
According to the Government, under the new framework, the already thriving area, could see massive growth over the next 50 years. MHCLG intends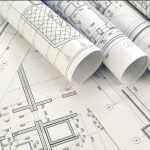 to form a new Arc growth body to help unlock major economic opportunities in the area. Kris Krasnowski, the OxCam Arc portfolio director at MHCLG, suggested that the body will involve a range of leaders, including local politicians and suitable people from the local area. We expect to hear more detail on this in the coming months.
It seems the plans for the OxCam Arc have the potential to provide a plethora of benefits for the area. The area is, however, already home to distinguished universities, a thriving science industry and is a recognised hub for innovation. Considering that the Arc is already successful, sceptics might question why the Government is not targeting other regions, perhaps in the north, for investment.
Part of the Government's agenda is to improve connectivity across the Arc. Initially, the 'Oxford to Cambridge expressway' project was drawn up to link Oxford with Milton Keynes and Cambridge. This project was recently canceled after analysis proved it would not be financially viable for the taxpayer. A decision arguably made a little late, if you consider the £28 million that was spent on the plans prior to them being scrapped. It will be interesting to see what will replace the expressway, as Grant Shapps, transport secretary, claims the government remains "committed to boosting transport links" across the Arc area.
There will inevitably be some practical issues with the delivery of the Arc. The area includes three county councils, 17 district councils and six unitary authorities. The plans are currently in early stages, therefore, the ability of these authorities to work harmoniously together has not yet been tested. Only time will tell whether these authorities, each representing unique local interests, can collaborate and agree on a shared vision.
There are many remaining questions about how the Arc will be implemented. Climate change is arguably the most pressing issue of today. The Government will have to set out an innovative green sustainable scheme to address public concern surrounding the climate emergency.
Only in time, as further details of the plan emerge, will we be able to tell if the plan can simultaneously execute the needs of the local people and consider the environment, while driving economic growth and housing development.
For more information on the Oxford-Cambridge Arc, please contact the Chelgate Local team.
Local Government Reforms
By Michael Hardware, Director of Planning and Property
The prospect of radical local government reforms emerged in the late summer last year resulting in a frenzy of activity around the country. A manifesto pledge in the 2019 General Election, this will involve dissolving counties, districts and boroughs into unitary and combined authorities with elected mayors.
The feedback from councillors was robust suggesting such reforms at the same time as planning reforms was a step too far. It resulted in MHCLG reeling back on its plans 'trialling' reforms in Somerset, Cumbria and North Yorkshire. It invited the councils there to come forward with proposals and is currently consulting on these. Elections for the new authority will take place next year, shadowing the existing councils for a year before they are abolished in 2023.
But local government reforms for the rest of us have not gone away, they are very much on the Government's agenda. It is expected to publish its Devolution and Local Recovery White Paper later this year which will detail its final proposals with the rollout before the next General Election in 2024.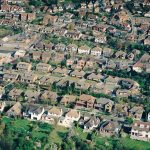 Some have continued to position themselves ahead of the white paper. Labour-run Basildon Council is keen to join up with Conservative Thurrock, already a unitary authority. Both are considering signing a memorandum of understanding to that ends and have been encouraging others in south Essex to join including Brentwood, Southend and Castle Point. Brentwood, however, is not keen and has already robustly said it has no intention of voluntarily joining the larger council.
MHCLG was clear that councils needed to come forward with supported proposals otherwise it would decide on local reforms. It gave some informal parameters such as it was looking for groupings with populations of between 450,000 and 900,000, as they were thought to be the most economic size, although even these figures changed. The consensus was that most counties would be split into two or three unitary authorities – MHCLG made it clear that county-wide unitaries would not be allowed.
One thing is clear, these reforms will herald the demise of almost all Labour-run councils across England. The exceptions will be in industrial and metropolitan areas. This raises questions as to whether democracy is being undermined.
This will undoubtedly be debated again when the white paper is published later this year, along with another frenzy of speculation as to who will go with who.
Housing for the ageing population
By Ruby Burdett, Consultant
In March 2021, our client, Inspired Villages, hosted a workshop entitled 'Housing-with-care' at the Conservative Councillor's Association (CCA) Local Government Conference. The presentation highlighted the current lack of provision of housing for older people, the limited choice and flexibility, and the impacts this is having on society.
Currently, living options for older people are limited: they can stay in their own home, they can move into retirement or sheltered accommodation, or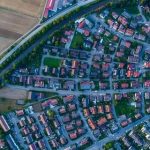 they can move into a care home. As such, older people understandably tend to stay in their home for as long as possible. They rattle around a large family home which they do not need, and which becomes increasingly difficult to maintain. This has the added effect of holding back much needed larger family homes from the market.
A new option is emerging in the UK, 'retirement communities' or 'housing-with-care'. These provide new more flexible care options which enable residents to downsize, remain independent and in their own homes for longer, but also frees up much needed homes in the market for families.
With the rapid ageing of the population also comes an increased demand for health services. The delivery of housing-with-care could provide significant relief to local health services. According to Inspired Villages, the care facilities available on site can reduce the pressure on the NHS by up to 38%. By reducing GP visits, the availability of local services can be freed up.
In March 2021, The Associated Retirement Community Operators (ARCO) wrote to the Prime Minister, calling on the Government to expand housing options for the aging population. It will be interesting to see whether the Prime Minister is on board with improving and expanding the retirement community sector.
The benefits of retirement communities are significant. Not only do they allow older people the dignity of independence and an alternative choice in their housing for later life, but they have the capacity to play an important role in the solution to the housing shortage and reducing stress on the NHS. As the population continues to age rapidly, retirement communities offer a significant solution to grow the limited supply of housing and care options in the UK.
"Grasp the opportunity to build back better"
By Michael Hardware, Director of Planning and Property
Rt Hon Chris Pincher MP, Minister of State for Housing spoke later last month at the Building Garden Communities Conference organised by the Essex and Kent developers groups in conjunction with the South East Local Enterprise Partnership (SELEP)
Chris Pincher started by saying that proper placemaking was crucial to provide housing for future generations. It is important that the industry builds back better after the pandemic.
Garden communities have a key role in that process which is why the Government has invested £14million in capacity funding to enable new garden communities to come forward. In addition, 17 garden communities are benefitting from the £1billion Housing Infrastructure Fund to unlock development and provide infrastructure first.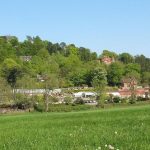 This fund is being replaced by the National Home Building Fund (NHBF). This £7.1billion fund will go further enable over 860,000 new homes to be built in the next four years. The fund is expected to grow by £10billion at the next spending review. The minister cited Ebbsfleet as a glowing success with 1,500 new homes already completed and that rising to 2,500.
Considering and delivering garden communities is a long term strategy and requires local authorities to decide delivery mechanisms. The Government is not prescribing any particular route with some using partnerships whereas others development corporations.
The minister said that key parts of the planning reforms coming forward are beauty and design. This is not just the design of homes but of whole communities. Not only design codes but sustainability as climate change is a major issue facing us all today. He also talked about the planning reforms making the system more engaging, more transparent and quicker – a fast track to beauty.
He concluded by saying that the industry faced a real challenges but also a huge opportunity. It needs to grasp that opportunity in the post-pandemic world and build back better.
Herts Developer Group
By Michael Hardware, Director of Planning and Property
Chelgate Local is working with partners to help create a developers group for Hertfordshire. Discussions are ongoing with the Hertfordshire Growth Board and founding members about creating the group, its structure, governance and programme.
Developers groups have emerged in a number of counties recently to provide useful forums for the industry and councils. They enable smoother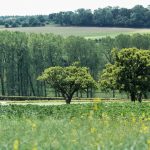 development and plan making processes, working in partnership with local enterprise partnerships, county and district councils, as well as Homes England and the Environment Agency. These groups are ideal places for developers and their consultants to engage not only with officers but also the politicians that make the decisions. Conversely, it is somewhere for councils to float policy ideas, discuss and receive feedback, and to provide information to the industry.
The Essex Developers Group (EDG) has been operating for four years whereas the Kent Developers Group has been around for over a decade. As well as the district, borough and city councils, EDG works closely with Essex County Council, the South East Local Enterprise Partnership (SELEP), the Essex Planning Officers Association and Essex Housing Officers Group. See my article in PlacemakingResource in September 2020 entitled: Can developer groups help enable better delivery?
The developer groups will be particularly useful during the roll-out of the planning reforms, and especially so when the local government reforms come forward (see our article on local government reforms[link]) later this year.
If you are interested in joining the Hertfordshire Developers Group or just wish to monitor its progress, please register here.
Local Plan updates
Chelgate Local brings you Local Plan updates for Aylesbury Vale, Basildon, Brentwood, Central Beds, Chelmsford, Chiltern and South Bucks, Dacorum, East Herts, Epping, Epsom and Ewell, Harlow, Medway, Milton Keynes, Mole Valley and many more…
The impact of the Planning White Paper could have a major impact on future Local Plans – keep up to date with our monthly summary!
Local Elections
The elections in May will be complicated, and confusing for voters. In some areas they will have four elections at once, all with different candidates: county, district, Police and Crime Commissioner and referendums on neighbourhood plans. For more details on the local elections please read more…
Contact Us
If you would like to know more information about the Oxford-Cambridge Arc or any of the above content please contact Chelgate Local or speak to Michael Hardware or Liam Herbert