Analysis: Are our housing policies working for all?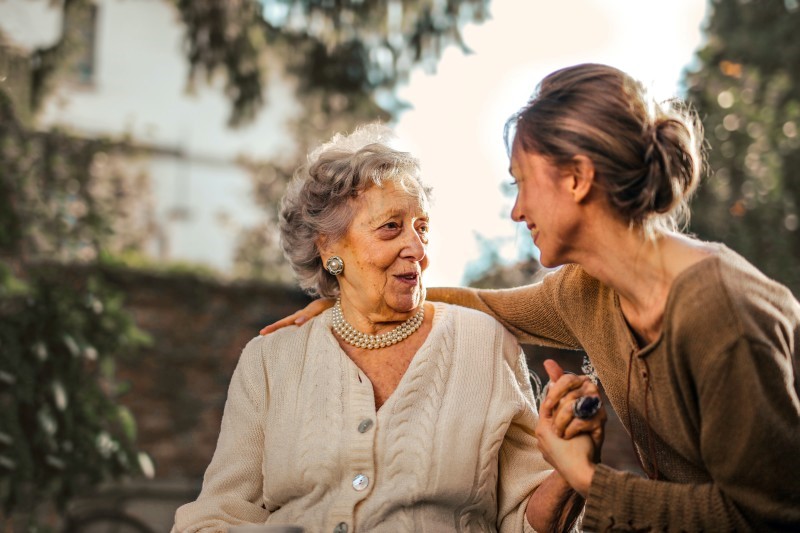 Local plans and housing policies are failing to provide homes for older people and the most vulnerable, writes Michael Hardware.
The article was published in Placemaking Resource.
No one would argue with the fact that there is a housing crisis in the UK, caused by decades of not building enough new homes. Although the government is trying hard to address this, are our housing policies really working? Are we providing all the housing our communities need through local plans and housing policies?
The overheated housing market, with ever-growing property prices, certainly impacts heavily on younger people – the lack of affordability of both buying and renting is leading to more young people having to live at home, and for longer. Meanwhile, parents enjoy seeing the value of their homes grow year after year, but are often unable to help their children, as this would mean selling-up to release equity. Even if they wanted to, the options for downsizing are not many or too attractive.
"Even those without children have little motivation to downsize and release capital," says Councillor Jan Goodeve, executive member for planning at East Hertfordshire District Council. "There are almost no low-risk options for getting a return on that money, certainly not at the rates achieved when invested in property."
The lack of downsizing is also, itself, a barrier to the market. Family homes are not being released to enable new young families to move. This has a knock-on effect down the property chain, restricting availability and mobility.
"But the housing crisis actually goes far deeper," explains Stuart Garnett, land and planning director at Inspired Villages, a developer and operator of integrated retirement communities (also known as extra care or retirement villages). "This is not just a lack of downsizing options; it is general lack of the right housing provision for older people overall.
"Integrated retirement communities allow people to live in housing which meets their changing needs as they grow older and be a part of a supportive, vibrant community focussed on their health and wellbeing, enabling them to stay independent for longer, so keeping them out of care homes and hospitals."
Providing for older people
Most local plans and housing policies have little or no provision for housing for older people, be it social or private. It is a sector which is huge and only going to grow in the future. Most local plans and housing policies provide for affordable and first homes, but do nothing for people at the other end of the demographic spectrum, including those with disabilities and rarely any social housing.
"Local plans and housing policies, in the main, do not provide the housing needed for the entire community they serve," says Councillor Ian Ward, portfolio holder for strategic planning at Rochford District Council. "They often miss out the most vulnerable, and the most in need."
This failing means higher tier councils need to spend millions adapting homes, providing care early, adapting homes and even building their own homes to meet their needs.
"The white paper, Planning for the future, fails to recognise the need for appropriate living spaces across the whole life span of an individual," explains Councillor Dale Birch, executive member for adult services, health and housing at Bracknell Forest Council. "Emphasis is given to first time homes when equal priority needs to be given to last time homes, as the number of older people is increasing. The National Planning Policy Framework (NPPF) and many local plans give scant regard to the need for healthy homes and healthy communities, which means homes are built just for the able bodied, with little or no thought that the occupiers of those homes may be or become ill or disabled.
"Policies need to look at the social value as well as the social and health impacts of building new homes, because if you just build first time homes for aspiring younger people all on one estate the pressure on schools and local maternity and health services will be far greater than for a properly balanced and integrated community where wellbeing and healthy living is built in. Housing for older people needs to be close to facilities, which means a reduced pressure on green field sites."
Currently, local plans provide 'affordable homes': 30-40 per cent of homes offered at 80 per cent of market value or 80 per cent of market rent to people on the local council housing list. There is a proportion of shared ownership or 'intermediate affordable' homes, which are offered to the wider market for those meeting specific criteria.
Gareth Lyon, head of policy and communications at the Association of Retirement Community Operators, says: "The greatest need is housing with care for older people. This is a huge and growing sector, covering those in their 50s (though mostly from their 70s) onwards and with flexibility of care provision for different care needs as people's requirements vary over time. Currently, there is little or no provision for this in local plans, and where there is, it is not very specific."
Nick Sanderson, chief executive of Audley Group, another integrated retirement community operator, adds: "By providing more workable and desirable options for older people, we will enable them to live independently for longer, and so be less of a burden on councils and the NHS.
"By providing these options, we will also release more family homes back onto the market, which will help make the market more mobile."
Another type of housing popular with the over-50s, in particular, is park homes. "Despite their popularity, they are rarely included within local plans," explains James Sumner, associate director at Warfield Park in Bracknell, one of the UK's largest park home locations. "This, even though they are acceptable development outside settlement boundaries and in some cases in the green belt. They are far more affordable than traditional homes and are demonstrations of real placemaking; creating real and supportive communities for their residents."
A further type of housing need, which could easily be included within policies, are specialist adapted housing for those with disabilities, whether physical, mental or learning. The numbers here are very small, but just a trickle coming forward in new developments in each district and borough would avoid councils having to build, buy and adapt their own, and also avoid out-of-area placements, separating people from their families and friends.
Housing policies must provide housing for the whole spectrum of needs in our communities. Everyone accepts that we are not building enough new homes: the government acknowledges this and has a target of building 300,000 new homes every year over the next decade. There needs to be some radical rethinking of local plan and housing policies to be far more sophisticated, providing a wider variety of homes, which truly meet the needs of the whole community, not just parts of it.
Michael Hardware is director of planning and property at political consultant Chelgate Local. He is a serving county and district councillor, cabinet member for strategic growth at Harlow District Council and deputy cabinet member for health and adult social care at Essex County Council.