Chelgate Local Newsletter – March 2023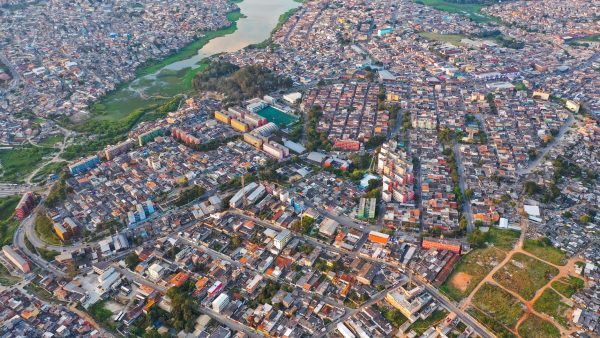 Welcome to our March newsletter, marking hopefully the start of spring.
In this issue we look at: the new Housing Minister, Rachel Maclean, and peoples reactions to this; the Westminster debate on updating green belt regulation; the Conservative Councillors Association Local Government Conference and their special guests.
We have a political update, our usual local plan update and some comment from us.
New Housing Minster – Rachel Maclean
Rachel Maclean has been confirmed as the new Housing Minister. This was due to Lucy Frazer being promoted during Rishi Sunak's department shake-up on February 7. Maclean becomes the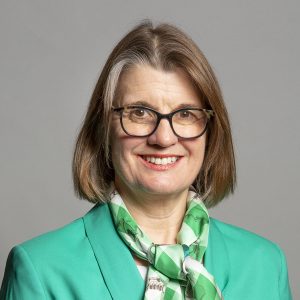 sixth Housing Minister in 12 months. First elected in 2017 for the Redditch Constituency, Maclean is seen as a steady and uncontroversial figure.
Maclean will be lending a hand to Secretary of State Michael Gove, who published a consultation into the Levelling-up and Regeneration Bill last December.
Being Minister for Housing is starting to appear like a right of passage. Many senior ministers have held the title including Grant Shapps, Dominic Raab and Alok Sharma. There are also rising stars that have recently held the title including Lucy Frazer and Stuart Andrew. This may, however, simply be a coincidence considering the number of Housing Ministers there have been in recent times.
All of this, however, is also of little comfort to those who are looking for stability in housing policy. With new ministers come delays and changes. Perhaps the steady and uncontroversial Maclean will bring the essential calmness needed for the current housing policy.
Rachael Maclean
Before entering Parliament, Maclean had worked for HSBC – through their fast- track management scheme – and had set up a publishing firm along with her husband called Packt publishing. This has now become the UK's largest IT and software content publisher with a turnover of over £18.4m as of 2018.
Maclean also founded a charity called 'Skilled and Ready' which works with schools to help young people develop skills that are sought after by businesses.
Maclean has had a run at several junior ministerial positions, including undersecretary for Transport, Under-Secretary for Safeguarding and Minister of State for Victims and Vulnerability. Prior to being Minister for Housing, Maclean had been a vice-chair of the Conservative Party since November.
Agitation from the Private Sector
There is a great deal of frustration being directed at the government because of just how many housing ministers there have been in such a short period. With major changes expected to the NFFP, alongside an ever-growing need for new developments during this housing crisis, it is little surprise that a lot of senior figures in the sector are somewhat reluctant to engage with Maclean.
Chief Executive of the RTPI stated that like many others, we are concerned that the high turnover of Ministers in such a fundamentally important role, to deliver the homes the nation so desperately needs, risks undermining the urgency of the situation, and does not tally with the recognition by the Government in its Levelling Up White Paper for a strong planning system.
Hopefully, given both the backlash of the response to yet another Housing Minister, along with Maclean's steady track record, she will be in the job a lot longer than her predecessors.
Department of Levelling up and Regeneration
A lot is happening in the department around housing policy. The levelling up and regeneration bill is currently in committee stage in the House of Lords where it appears more amendments are being made. There was also a debate in the Commons about prioritising housing development on brownfield sites which Chelgate has written about here.
The regeneration generation (green belt regulation)
In modern politics, there are few occasions for consensus. But tightening regulation around the development of green land – and more specifically prioritising the development of brownfield sites – has garnered nonpartisan approval.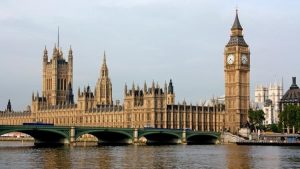 At a parliamentary debate held on February 9 MPs from across the political spectrum came together to discuss the importance of Green Belts and amendment 21 to the Levelling up and Regeneration Bill, which required a revised NPPF within six months to provide that housing targets are advisory not mandatory and that the five-year housing land supply rule will no longer apply.
Opening the debate, Wendy Morton MP reiterated the CPRE's words. "The Green Belt has never before faced such serious threats as large sections of land disappear under new developments." Afterwards, Morton was quick to say that she was not a NIMBY. Instead, she wanted to be ambitious and to be a regeneration generation.
Recognising that we are in fact in the midst of a housing crisis, Morton pressed on to suggest that we should be prioritising new homes on brownfield sites where, according to the CPRE, England has the capacity to build 1.2 million new homes. Rather than developing greenspace, what should be prioritised is re-cycling space that has previously been built on. The phrase 'brownfield first' was echoed by all those who followed Morton in the debate.
It seems that to these MPs, change is needed to the NPPF that is more protective over green belt land and countryside space. Theresa Villiers MP, who put forward amendment 21, said "I very much welcome the new NPPF footnote 30, which promises that brownfield development will be prioritised over greenfield, but even on brownfield sites, it is crucial to respect factors like local character and density." Much of the debate had similar language and tone.
There is, of course, an issue with this simple stance of regulating the development of green space: increasing housing prices. As there are greater costs in rejuvenating the brownfield sites, this cost would then be pushed onto the overall housing cost, otherwise, it wouldn't be feasible to develop housing on the site, and so people wouldn't be able to afford the houses.
As Greg Smith MP states: "The big challenge is political ambition but we also need recognition within the tax system through the infrastructure levy to ensure that prospective developers do not look at a brownfield site and a comparator in the green belt or open countryside and say 'it is far cheaper for us to develop the countryside'. If we had a sliding scale to make it cost-neutral to the developer, so that they paid far less in the infrastructure levy or another form of taxation to develop a brownfield site, that would be a quick political win to get us to the brownfield development".
It cannot simply be a matter of all stick and no carrot. We may want to protect green space and use brownfield land, but there must be economic motivations in place to cover the costs without putting this directly on the consumer. Otherwise, this will perpetuate the current housing crisis where a lot of people are simply unable to afford a house.
For more information on green belt regulation please contact Michael Hardware
Conservative Councillors' Association
On Friday 24 February, more than 170 Councillors, observers and sponsors gathered in Hinckley, Leicestershire for the Conservative Councillors Association. The numbers were less than hoped for, but this is likely to be due to a clash of events as the District Councils Network in St Albans coincided. The most senior figure attending was the Rt Hon Michael Gove. Other attendees included Hinckley and Bosworth MP Dr Luke Evans as well as Junior Ministers Lee Rowley MP (Under-Secretary for Local Government and Building Safety) and Felicity Buchan MP (Under-Secretary for Housing and Homelessness).
The annual conference began with some supportive words from the Rt Hon Michael Gove MP. Whilst accepting that money was tight at present for local authorities, Gove reassured councillors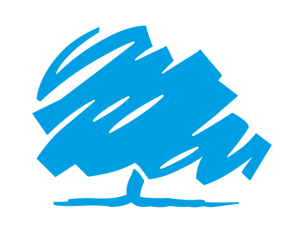 that they were likely to get what they needed from Jeremy Hunt's Budget on 15 March.
Gove also spoke at length about the current consultation on the NPPF and housing policy. As Secretary of State, Gove recognised that the provision of new homes was the key aspect of his brief at the Department of Levelling Up, Housing & Local Government. Yet, he emphasised the need for a home that is warm, decent, safe, and fit for purpose. He wanted to push an agenda of quality over quantity where Housing Association tenants would have the homes that they deserved: high quality, good design and good construction. These are essential for the family.
He added that "for years, England has had a developer-led system. Yet some developers do not use the permissions that they have been granted. What is the point of having an agreed Local Plan if the local infrastructure is not fit for purpose? On occasions, a Section 106 agreement was reached but the scheme may then be no longer viable for the developer. Many new homes are still poorly constructed, particularly if they are leasehold, then the people living in them are expected to pay high management fees to the leaseholder".
Gove emphasised that he wanted the final decision to be made by local councillors, not the Planning Inspectorate. Rather than housing targets being binding numbers, they instead should be viewed as guidelines. According to Gove, this will then protect the Green Belt and maintain the character of the local area. He also believed that developers should have certainty in the future, and there is an electoral dimension to this as well, which is local people taking back control of their area.
The following day, Minister of State Rachel Maclean MP spoke about her role as Minister of Housing and Planning. She acknowledged that she was the 6th Housing Minister in the last year but hoped she would have a clear run until the General Election of 2024. She spoke of the need to build new homes but not ugly homes and suggested that councillors look beyond NIMBY and focus on what their local community wants. Each Government is the temporary national – and local – custodian of the built environment, she concluded.
Local Plan updates
The provisions in the Levelling Up Bill and the NPPF consultation, which concluded last week, have led to many councils having second thoughts about their local plans. More than 13 councils have abandoned, paused or delayed work on their local plans and 2021 saw the lowest number of local plans adopted for a decade.
Earlier last year, Castle Point Council voted not to adopt its local plan after the inspector had approved it, Basildon Council voted to withdraw its local plan when it was mid-examination, Hertsmere Council abandoned its local plan at Reg 19 stage awaiting clarification on Government policy, Dacorum Council adopted a long programme, as did neighbouring St Albans Council, which pushed back its programme by several years due to "resourcing issues". The Welwyn Hatfield local plan has been in examination for four years and has just asked to extend further. Uttlesford Council, which has its development management powers taken away last year, has a similarly long programme, which it has extended further, although it has yet to publish how far but certainly later than 2025.
According to Local Government Lawyer, South Staffordshire Council, North Somerset Council, Stockport Metropolitan Borough Council, Horsham District Council and Teignbridge District Council all paused their local plans because of the NPPF consultation and the implications. Teignbridge Council, which was one of the first to delay, then subsequently adopted it to avoid speculative applications. Most of the others remain paused.
Earlier this year, Mole Valley Council, which had already submitted its plan, wrote to the inspector asking for all the green belt sites to be removed. The request was refused as the basis of the request was on emerging, not actual guidance. The inspector offered to pause the examination until there was clarification, although it is likely the council will be considering withdrawing the local plan altogether.
Lichfields reviewed "eight councils and found that c.70,000 homes were caught in these plans which represented a combined construction value of £10.14 billion (using Lichfields Evaluate): supporting 1,000's of jobs, generating economic output, and delaying the operational and expenditure impacts that arise from new development." See the full article here.
But there is some good news, Epping Forest Council approved its local plan on 6 March after two years of wrangling and a change of inspector. This is roughly 12,000 homes to be built by 2033, releasing 500 hectares of green belt which is 1.86% of the district's total.
This added to interest rate rises over the last year, because of policy mistakes, coming out of COVID and the war in Ukraine, have hit the housing market hard. Although, the governor of the Bank of England has indicated that the base rate is at or near its peak.
Chelgate Local has updated its dedicated webpage that brings you Local Plan updates for Basildon, Brentwood, Castle Point, East Cambridgeshire, Elmbridge, Epping Forest, Harlow, Maidstone, Medway, Mole Valley, Rochford, Runnymede, Sevenoaks, Spelthorne, Thurrock, Uttlesford, Watford, Waverly and many more…
Contact Us
If you would like to know more information about green belt regulation or any of the above content please contact  Chelgate Local or speak to Michael Hardware