Chelgate Local Newsletter – November 2023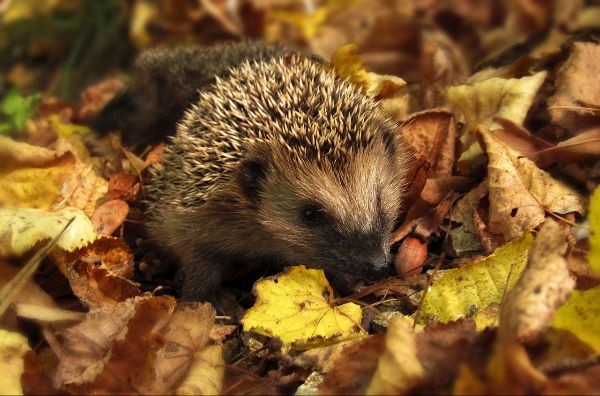 In this issue we have articles on the recent updates to the Levelling Up and Regeneration Bill; the Conservative party conference; the Labour party conference; and the Garden Towns Conference. We also have an article on Intervention and housing need and our usual political and Local Plan updates, as well as some comments from us.
The Levelling Up and Regeneration Bill
The Levelling Up and Regeneration Bill, first published in May 2022, has received royal assent after over a year of parliamentary debate.
The Bill became an Act on 26 October, after being debated and revised by both parliamentary houses.
Changes to planning policy are set to begin coming into effect in 2024, but many sections of the Bill will require further legislation in order to be enacted. The main takeaways from the intended legislation are listed below.
Local plans
Local plans will be limited to influencing "locally specific" matters, such as "allocating land for development". Issues "that apply in most areas", such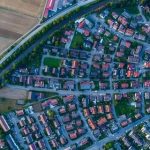 as heritage protection, will be covered by National Development Management Policies (NDMPs). Locally specific issues include the allocation of land for development and "setting out principle of good design". Local authorities must also have a design code that is "area-wide".
A system of street voting will allow residents to hold votes on whether planning permission should be passed on their street. This will "support a gentle increase in densities through well-considered, well-designed and locally supported proposals".
Local authorities
Local authorities will have greater powers to sanction "individuals who fail to abide by the rules and process of the planning system". "Existing loopholes" will be closed to prevent the prolonging of "unauthorised development" and permitting more time for the "investigation of breaches". Fines will be increased, and enforcement warning notices will be introduced.
Authorities will also have the power to rent out commercial properties in town centres that have sat unoccupied for 12 months. These powers "can be exercised at the discretion of local authorities, based on their local context and need".
Climate change
Ministers will have to consider climate change when preparing NDMPs. The initial amendment, which stipulated that ministers would have to "have regard to climate change when preparing planning policy", was rejected. Instead, the version of the amendment that was accepted specified that policies must "have regard to the need to mitigate, and adapt to, climate change, taking into account the range of climate scenarios".
Furthermore, the planning protection of listed buildings will also apply to certain parks and gardens. In order to "[protect] heritage", they will "enjoy the same statutory protection in the planning system as listed buildings and conservation areas".
Developers
The requirement for developers to engage with communities during the pre-application stage will be made permanent. Currently, the powers that enforce this expire in 2025. New guidance on community engagement has also been promised.
Also affecting developers is the increase of planning application fees by more than one third. Planning fees will increase by 35 percent for major applications and 25 percent for minor applications.
The complete and final Act has not yet been published, and there are further consultations to take place.
For more information on the Levelling Up and Regeneration Bill please contact Mike Hardware.
Intervention and Housing Need
The Department for Levelling Up, Housing and Communities (DLUHC) intervened in the Spelthorne local plan in late September. The housing minister, Rachel Maclean, sent a letter to the council blocking the authority from rescinding its emerging plan from examination. This was the first time in two years DLUHC has intervened, the last time being with South Oxfordshire. Maclean told the Conservative Conference last month that she "absolutely will" intervene in local councils that do not have a local plan.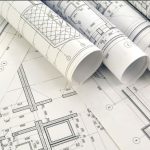 But some councils progressing their local plans have questioned the housing needs numbers. These are based on the 2014 ONS figures but with the publication of the 2021 census results coucnillors have called the numbers into question. Some councils are introducing much reduced 'local' housing needs assessments.
One such council is Three Rivers which is about to submit a plan with 4,852 homes, as opposed to the 12,624 housing needs figure. Another is North Somerset which is considering a 'locally derived' housing figure 25% lower than the standard methodology figure.
DLUHC has not reacted to any of these as yet, perhaps waiting to let the respective inspectors review the locally derived figures and evidence base accordingly. But it is a big risk for those councils.
In other planning news, DLUHC published the list of the local authorities which have failed to meet government targets for the quality of planning decision-making. The latest statistics show that 13 authorities, six more than six months ago, are sitting above one of the government thresholds: those with the highest percentage (more than 10%) of major planning decisions overturned at appeal in the last two years.
Uttlesford, which is already in 'special measures' and had its planning powers withdrawn, is still 4th with 13%, but top is Fareham with 16.7%. Others in the top 10 include Chorley (15.6%), Lewes (13.2%), Basingstoke (12.5%), Three Rivers (12.5%), Charnwood (11.7%), Basildon (11.5%) and Bromsgrove (10.7%).
Welwyn Hatfield is 10th with 10.5% and Epping Forest is just outside at 11th with 9.6%. Others teetering on the threshold include Caste Point (9.1%), Wealden (9%), Tandridge (8.7%) and Tewksbury (8.6%).
The various league tables can be viewed on Planning.
Michael Hardware spoke at the Garden Communities and New Towns Conference
Michael Hardware spoke at the Garden Communities and New Towns Conference held in October in Kensington Town Hall, London, organised by the UK Real Estate Investment and Infrastructure Forum (UKREiiF).
Speakers relayed progress on the many new garden communities coming forward across the UK. Hardware described the progress of the Harlow & Gilston Garden Town (HGGT) which is set to deliver 16,000 new homes and 23,000 new jobs in the next ten years. This is growth of 44% and 50% on the existing respectively and will make HGGT the fastest growing area in the country.
HGGT was created in 2017 and is different to other garden communities: whereas garden towns tend to be new settlements, HGGT is the expansion of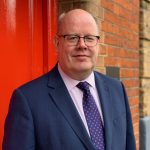 an existing town. It is in two counties and three districts, a partnership between five councils: Harlow, Epping, East Herts, Essex and Hertfordshire.
There will be significant infrastructure included in that growth including a £172 million Housing Infrastructure Grant to fund two river crossings, a new railway bridge and a strategic transport corridor network, together with £1.5 billion of S106 monies covering a multitude of mitigations from bus services to libraries, schools, leisure centres, hatch regeneration, the Harlow Playhouse and cycle-ways.
The Government announced £820 million investment in a new hospital and medical campus for Harlow earlier in the year. It is expected to confirm the near £1 billion investment in a new headquarters for UK Health Security Agency (formerly Public Health England) imminently. Both these will attract additional investment into the town in addition to the existing Innovation Park and Enterprise Zone.
The growth will provide a greater catchment for the existing town centre which, itself, is going through massive regeneration. This is being funded by £40 million from the Towns Fund and the Levelling Up Fund, together with the £50 million Harlow Investment Fund. There will be a new bus terminus, culture quarter, market square and broadwalk regeneration, more than 2,000 new apartments and modifications to the existing Playhouse and shopping centre.
Harlow was one of the new towns built after the war: it is now entering a new era of growth and regeneration.
Apart from being the director of planning and property at Chelgate Local, Michael is the cabinet portfolio holder for economic development at Harlow District Council, a board member of the Harlow & Gilston Garden Town, and chair of the Property Review Task Force at Essex County Council.
Conservative Party Conference
The Conservative Party conference took place in Manchester in October. Housing and planning policy, in the words of housing minister Rachel Maclean, was approached as a "critical" issue, with discussions and speeches stretching from the use of greenfield by the authority of government over local authority plans.
Brownfield Land
Maclean told the conference that "we are kidding ourselves if we think we can meet the housing need of the nation just on brownfield land. We have to go much further than that". When asked about plans to develop Cambridge, Maclean said it was of "national interest" to do so, and that this cannot occur "without in some way using greenfield".
Local Plans
Maclean also told the conference that she "absolutely will" intervene in local councils that do not have a local plan. In September, Maclean sent a letter to Spelthorne Borough Council, blocking the authority from rescinding their emerging plan from examination. She said that it was "not the case" that all local authorities who have stopped local plans did so because of proposed changes to planning policy by the government.
Younger generations
At a fringe event, Maclean further emphasised the fact that there is "no single answer" to the housing crisis. While discussing the upcoming Renters Reform Bill, that will have its second reading in autumn, Maclean added that "for our party it will be a critical part of what we can offer to the electorate", stressing that there must be an "aspirational offer" for "younger voters that don't currently own property". The housing crisis will decide "key marginals" and create "very heated local battles", and thus the Conservatives expect the next election to be rested at least partially on the issue of housing.
London failure
Michael Gove, secretary of state for Levelling Up, Housing and Communities, went on the attack, telling the conference that London mayor Sadiq Khan had been unable "to deliver anything like the number of new homes that London needs". Gove also accused Labour of wanting to demolish Britain's green belt for the sake of housing developments and of taking "fields, meadows, and forests away from our children". He positioned the Conservatives as the party of both "ownership" and of "beauty and nature", stressing that he prioritises a "beautiful built environment and an enhanced natural environment".
Former PM Liz Truss also got involved in the housing policy discussion, telling her fringe event audience that she was calling on ministers to build 500,000 homes a year and that the government must "incentivise local areas" to do so.
HS2
The main story from the conference was Prime Minister Rishi Sunak scrapping the Birmingham to Manchester leg of HS2, to the vocal disappointment of several prominent Conservatives. Former PM David Cameron warned that the decision to cut the high-speed rail project was the "wrong" one and would make it "much harder" to enact other long-term "transformative" projects in the future.
In its place, Sunak has promised to use £36 billion of savings towards other transport and infrastructure projects. This has been explained in the publication of the 'Network North: Transforming British Transport' policy paper. It proposes to move away from Westminster policy and instead 'invest in the transport that really matters to people – the roads, buses, and railways they use every day'. Sunak's aspiration for the policy change is to see regions outside of London receive "the same or more government investment than they would have done under HS2".
Labour Party Conference
Labour pledges to 'get Britain building again' at annual conference
The Labour Party Conference in Liverpool was heavy on housing and redevelopment with pledges of new homes and affordable costs repeated from speech to speech.
"We are the builders," was Leader Sir Keir Starmer's declaration as he pledged 1.5 million new homes in five years if Labour were to be elected at the next general election. Starmer vowed a "decade of national renewal" across the board, and used the current housing crisis as a means to distinguish his party from the current government.
Notably, the conference was opened by Angela Rayner, shadow secretary for Levelling Up, Housing and Communities, who pledged to "deliver the biggest boost in affordable and social housing in a generation". Rayner's speech remained broadly in this vein; she criticised the current Conservative government, and those preceding them, for "[snatching] away […] secure, affordable homes" and instead bolstering "unaffordable private rents" that betrayed the regular worker.
Rayner focused on affordable housing, of which she promised Labour would deliver both affordable homes and council housing. The Affordable Homes Programme proposed would stop developers "wriggling out of responsibilities".
Starmer's speech was equally housing heavy, as he pledged to overhaul the "restrictive planning system" of the current government without "tearing up the green belt". The reintroduction of housing targets would allow for more prevalent building on the green belt, but Starmer also reiterated his commitment to the preservation of protected areas.
Rather, Starmer referenced building upon the "grey belt", land lacking in biodiversity or heritage that would serve the purpose of redevelopment. He stressed that the UK needed to "get real about where we're going to build," while staying on track with green energy targets. He blamed greed for the underuse of viable sites: "no more land-bankers sitting comfortably on brownfield sites while rents in their community rise […] no more inertia in the face of resistance". The "rut" of present can only be escaped by "a serious government", not the current "shallow men and women of Westminster".
Starmer echoed shadow chancellor Rachel Reeves, who told the conference that Labour would reform the "antiquated" planning system with "once-in-a-generation" reforms. Starmer promised "the next generation of Labour new towns" with "good jobs […] good infrastructure" using "good land for affordable homes".
"The dream of home ownership" Starmer implored, "has become […] out of reach for millions". He spoke of his own childhood, and the "springboard" that his family owning their own home gave him. Home ownership will be a priority under a Labour government, Starmer stressed, echoing Rayner's summation of house prices as "increasing year on year so no one can afford to buy".
The conference's take on housing built upon the way in which Labour has been contrasting itself to the current government in recent months. Talk of spiraling costs and unaffordable rents under the current government was accompanied by promises of affordability and reliability, that can only happen, in the words of Starmer, by getting "cranes in the sky".
New Team Member
Emily Anderson is a graduate from the University of Edinburgh with a Masters in English Literature. Whilst at university, she wrote for the university newspaper and several student outlets. She also ran the publicity for the University's student radio station. After university, she worked in geriatric care, before joining Chelgate in October 2023 as an Account Executive.
Local Plan updates
Chelgate Local has updated its dedicated webpage that brings you Local Plan updates for:
Basildon, Brentwood, Castle Point, East Cambridgeshire, Elmbridge, Epping Forest, Harlow, Maidstone, Medway, Mole Valley, Rochford, Runnymede, Sevenoaks, Spelthorne, Thurrock, Uttlesford, Watford, Waverly and many more…
Political Commentary
Economy
The October annual inflation rate was 6.7%, which was no change since September. It was expected to fall but held higher by increasing fuel prices. It is expected to fall in November and the Government is on track to meet its target of halving the rate to 5.3% by the end of the year.
The Bank of England did not increase interest rates in October, the first freeze following 14 consecutive increases. The rate of 5.25% is expected to remain the same for the rest of this year…more
Contact Us
If you would like to know more information on the Levelling Up and Regeneration Bill or any of the above content please contact us or speak to Michael Hardware