Environmental PR Experience
Public relations and public affairs in the energy sector
Over the last two decades and more, some of Chelgate's most effective work has been undertaken in the energy and utilities sectors. We have an impressive record, working for the world's largest oil company, the UK's leading cable provider, the UK's largest gas company, the country's radioactive waste authority, one of London's waste authorities, and on the UK's largest renewable energy project, the Severn Barrage.
Our experience spans the breadth of the entire sector encompassing oil and gas, nuclear, renewables (wind, solar and tidal), waste, waste to energy, biomass, cable installation and shale rock exploration and hydraulic fracturing (fracking).
The work has varied considerably in nature, but almost without exception it has been managed in an atmosphere of intense public and media scrutiny, sometimes hostile, a highly charged and sensitive atmosphere in which the perceived activities of the organisations as much as their communications have had a direct bearing upon their reputations and market valuations. Recent decades have also witnessed a massive rise in the importance of an organisation's environmental accountability.
Our work has embraced contributions to legislation and select committees in the UK, wider political affairs work with the EU and Council of Europe, building alliances of interest, issues and crisis management, and contract bid support, as well as media relations, environmental consultancy, creative services, marketing support and digital services.
quotesOur experience spans the breadth of the entire sector encompassing oil and gas, nuclear, renewables, waste, waste to energy, biomass, cable installation and shale rock exploration.
We have also undertaken significant planning support work surrounding energy projects. This has included political and community auditing, stakeholder engagement and community consultation work – further details of these services can be found on our Chelgate Local website.
For further information about our energy and utility public relations and public affairs services, please contact Nick Wood-Dow on 020 7939 7939.
---
Chelgate has worked as public affairs, public relations and issues management advisers in most areas of energy supply. For one of the world's leading oil companies, we handled public affairs and issues management including advising on international and UK issues, with emphasis in energy policy in the European Parliament, relationships with special advisors, think tanks and pressure groups within Westminster.
For the national radioactive waste advisory agency, we were involved in advice on political issues and government relations. This included intelligence gathering within the European Parliament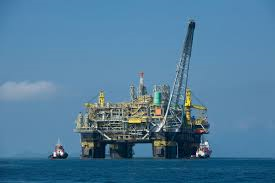 and UK government, organisation of events at the party conferences, events with UK politicians, and advising on government strategy on radioactive waste and nuclear power.
For the market leader in gas supply in the UK, Chelgate was retained by the business division, which wanted our help and advice on business gas issues. Chelgate handled a long term programme to promote alternative fuels and natural gas vehicles. This included media relations demonstrating ministers driving duel-fueled vehicles and working with the Government Car Service, and working with the Treasury to achieve a tax differential for compressed natural gas in the Budget.
Chelgate's worked as media relations advisors to the newly formed Energy Saving Trust, which was created by the Prime Minister for the 1992 Earth Summit at Rio de Janeiro, as public affairs advisers to AEA Technology, and handled assignments for the Combined Heat and Power Association.
For more information on how Chelgate can help you in this sector, please contact Nick Wood-Dow on 020 7939 7939 or email.
---
Chelgate Environment is a dedicated division within Chelgate to deliver environmental public affairs and public relations. It is headed by Nick Wood-Dow who was the deputy chairman of the Environment Council and chairman and founder of the Tory Green Initiative. He is supported by a team of seasoned professionals including Jim McClelland, founder and former editor of Sustain' Magazine.
Relationships between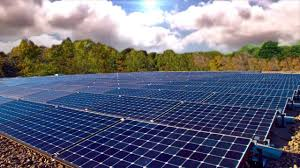 a company and the environment can present either a threat or an opportunity. They amount to a threat if a company is perceived by its stakeholders to have a negative or damaging impact on the environment. They offer an opportunity if the company's behaviour demonstrates that the environment matters, to its employees, its suppliers, its shareholders and its customers.
Many companies have derived positive benefit from good environmental behaviour and practice. A company with a notably green reputation will find it easier to attract high quality staff, especially graduate applicants. Its shareholder meetings will not be targets for noisy environmental protesters. Its planning applications for new development are less likely to be opposed by local Councillors.
Above all, good environmental behaviour needs to be at the heart of corporate communications programmes, so that the key target audiences are made aware that environmental impact is positive rather than negative. To some audiences, and customers, this is more important than sports or arts sponsorship. It must be real, not fake, thought through rather than impulse, and be seen to work. It is also good PR.
Only an old-fashioned company completely ignores the environment in this modern world. Most commercial organisations are aware of the thrust of the Environmental Protection Act 1990 – that "the polluter pays". As cost control is vital to corporate profitability, unnecessary pollution can be expensive in terms of finance and reputation, so it makes sense to keep pollution to a minimum.
In its dialogue with Councillors and local residents, Chelgate is able to provide a deep understanding of how local communities function, which can only be gained by working "on the ground".
If you would like to find out more about how Chelgate can help with environmental public relations and public affairs, please contact Nick Wood-Dow, chairman, Chelgate Environment, on 020 7939 7909 or by email.
Back