Chelgate Local Newsletter – September 2017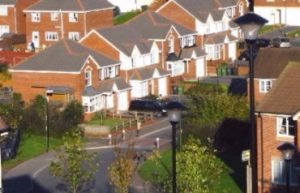 UK Housing Numbers, Garden Villages and Westminster Hostility…
We give you the ins and outs of what's been happening in planning this month:
A boost for housing
The Department for Communities and Local Government has attempted a bold new step in addressing our housing crisis. A new formula to calculate housing targets means that 150 local authorities across the UK have seen their housing targets increase by as much as 35 percent.
For the local authorities baffled by the new formula, it comprises of three steps:
Looking at household growth projections published by the Office of National Statistics (ONS) to establish how many new homes are needed to meet rising need, revealing the bare minimum necessary.
Increasing the number of homes needed in less affordable areas, with the aim of driving down house prices. This specifically targets areas where house prices exceed four times average salary.
Setting a cap on the level of increase. If the local authority has an adopted Local Plan that is less than five years old then a 40 percent cap on the increase will be enforced. However, if the authority does not have an adopted plan, then the 40 percent will apply to either the ONS figure or the figure projected in the Council's draft plan, which ever one is highest.
It is the final step which really sets aside this method from what was in place previously. Previous housing need assessments were commissioned by individual authorities and undertaken by external examiners. The Government considered this allowed too much leeway for authorities seeking to minimise growth, and created a complicated system open to challenge (and indeed authorities frequently were and area challenged).
While 150 local authorities saw an increase in housing need, around 140 saw a decline in their housing numbers. Surprisingly, Oxfordshire, one of the least affordable places in the South East of England, and one with the highest projected housing need under current rules, was one of these areas. This is because Oxfordshire authorities will all hit the 40%, detailed in stage 3 of the new process, helped to lower the numbers. If the standardised test goes through unchanged, for example, South Oxfordshire District Council's numbers reduced from 725-825 per year, to 617 per year, a result that the Council was not expecting but will certainly be very pleased with and may well have a knock-on effect of when they decide to submit their Local Plan for Inspection.
The new formula now being consulted on allows a lot less room for manoeuvre by individual local authorities. While it is not yet finalised and there remains scope for change, most recent consultations by government have seen few updates on the original drafts. However, in this case it seems likely that the Government will have to allow for some flexibility if areas of acute need such as Oxfordshire are going to be addressed sensibly and overall house building in the UK is to meet the required target.
Essex authorities in favour of the garden village model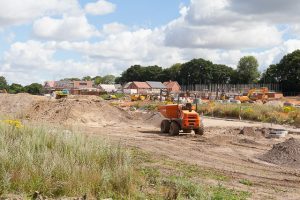 A new development corporation has been proposed in Essex to bring forward plans for three new garden villages. Principal stakeholders Colchester, Tendring, Braintree and Essex County Councils are already working together on plans for three new garden communities in Essex and are now proposing a Development Corporation to give themselves more power to buy land, borrow money and build infrastructure.
The plans for a Development Corporation were signed off at a meeting on the 19th September but have yet to be put to Government. Should it be successful they believe its gives them the best chance of meeting their goal of building up to 45,000 homes in three new garden communities.
The authorities are placing emphasis on the delivery of infrastructure, including improving transport links between new and existing villages. They say that this will make the surrounding areas of Essex more accessible and works well in ensuring that sufficient infrastructure is in place to support the extra households in Essex.
Despite all the grand words, the public's response to the councillors' comments has been hostile. There is a sense of distrust in the community, and residents believe that the Councils are doing this for their own benefit and without consultation. One commented on the importance of ensuring that the housing is affordable, as so often they rarely help people on the lowest incomes to get on the housing ladder.
However, despite the opposition, John Spence, Chairman of the North Essex Garden Community Ltd has said that the councils are doing the right thing in working so closely together. He has even suggested that other councils may wish to follow their example for housing delivery.
Overall, the initiative shows a willingness of these authorities trying to address the housing crisis and it certainly meets the Duty to Cooperate. It shows a shift in thinking of local authorities and a push to really reach housing targets.
Designed, Sealed, Delivered – Offsite housing manufacturing in London Sadiq Khan
The 'Designed, Sealed and Delivered' report from the Planning Committee of the London Assembly calls on Sadiq Khan, to promote the 'Off Site Manufacturing' (OSM) to speed up London's housing building.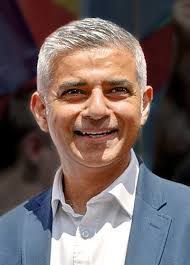 Nicky Gavron, former Labour Deputy Mayor of London and Chair of the Planning Committee, lambasted London's housing delivery since the 1970s as 'consistent failure to meet housing demand'. She stated that it is impossible to meet London's 50,000 home requirements using 'traditional' construction methods.
The Planning Committee reports OSM could be the solution and is particularly suitable for London. For example, as OSM units are around20-25% less than 'traditional' homes they can be built on land which would previously have been considered unviable such as at Bacton Low Rise in Camden where homes were built very close to the West Coast Main Line.
OSM is of particular value to the growing 'Build to Rent' sector as the faster delivery means rent is paid more quickly, and is being utilised by Quintain at Wembley.
The report found the main barriers to OSM are a lack of strategic guidance and no design code resulting a nervousness towards the new idea within notoriously conservative planning departments and with the industry.
The report makes four key recommendations:
Provide strong leadership by promoting awareness and confidence in the sector that OSM can be used to solve London's housing crisis.
The Mayor should work with designers, manufacturers and housing providers to devise and adopt a 'Manufactured Housing Design Code'.
Announce a further round of the 'Innovation Fund' that is concentrated on OSM as the initial round did not give enough time for bids to be submitted.
Consider the use of Greater London Authority and Transport for London land for homes that can be delivered quickly and produce rent.
The London Assembly's Planning Committee report offers comprehensive analysis of OSM and how it can be utilised to deliver the housing that London so desperately needs. The strong evidence base demonstrates that the solution is viable in solving the city's housing crisis and the Committee is confident that the Mayor supports OSM in principle. The report calls for a bolder approach to embracing OSM which if successful, could lead to a major revolution to the UK housebuilding sector.
Will Sadiq listen? We can only hope so.
New housing design and high drama in Parliament?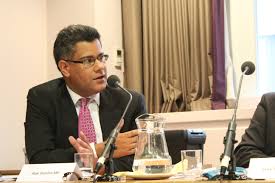 New Housing Design was the subject of a piece of high political theatre on Parliament's first day back from the summer recess in Westminster Hall as a Tory MP sought to hold the new Housing Minister Alok Sharma MP to account.
Neil Parish MP, who represents the rural seat of Tiverton and Honiton, secured the debate after concerns about the quality of new homes in the UK from the design phase onwards. His solution? To include communities from the outset in the design of new homes and neighbourhoods.
This complaint is certainly nothing new but it was perhaps interesting to understand his angle of attack. Neil Parish wants to see developers and house builders held to account through the creation of a new post of New Homes Ombudsman who could at least help new home owners ensure that any issues with the quality of the build of their dream house are addressed quickly.
Perhaps unsurprisingly this call was echoed by members from both sides of the chamber, including Gavin Barwell's former parliamentary aide Rebecca Pow, and the only chartered planner in the Chamber, Helen Hayes MP. All speakers suggested that high quality developments and homes would be much more likely to get local support, although this is probably difficult to prove.
In response, Alok Sharma hid behind existing and planned policy. He proclaimed that there is a robust framework in place which emphasises the importance of high quality design and encourages engaging with the local community. He went on to say that the Housing White Paper would reinforce this further- but declined to say when or how the White Paper (or the changes to the NPPF) will be taken forward. The debate ended with the Minister concluded by saying that he would consider the role of an ombudsman.
As a debate it certainly won't be one for the annuals, but Neil Parish has raised an interesting point at a time when Tory back benchers know they need to be listened to. The Minister won't be able to bat these calls away and there may be some action on an ombudsman – beating the housing industry always goes down well with voters.
However, it is harder to see what can be done about getting communities involved earlier in the design process. This is something the government would rather leave to local councils. We might also conclude that the government needs to see new homes built now and worry about fixing the issues later. . .
Creating a brain belt
The National Infrastructure Commission, led by Labour Peer Lord Adonis, is planning a 130-mile transport corridor linking Britain's most renowned Universities.
Lord Adonis wants to establish a new economic region, dubbed the Brain Belt, using new railway, which Adonis says should never have been closed in the first place, and road connections. Along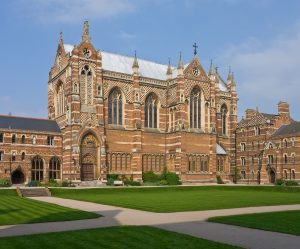 the way will be the dynamic economic centres of Milton Keynes, Bedford, Bicester and Buckingham, with Northampton marking the northern boundary and Aylesbury marking the south.
A direct link between the two cities will end the need to travel through London, theoretically cutting journey times and promoting the sharing of expertise. The planned train route will be delivered by East West Rail, a new organisation created specifically for this project. The Government believe that this region could become a massive driver for the UK economy and has the ability to compete on the world stage.
With new transport links via a fast-road and railway link, comes opportunity for a lot more housing, much of which is already needed. With the supporting infrastructure planned in terms of transport, housing developers need only concentrate on other forms of infrastructure like schools and doctors' surgeries. The desperate need for housing around Oxford and Cambridge has driven the initial talks of development between the two cities and authorities recognise the severe lack of supply.
Other towns along the route between Oxford and Cambridge are relatively built up and economically active, adding to the anticipated success of this 'new region'. Places within the region are already growing and expanding. The new Didcot garden town at the region's western end is fast growing.
Milton Keynes, which lies in the centre of the new region, is slowly but surely expanding and spreading across the region, becoming a real economic hub.
Development of improved transport links now seems almost inevitable. It is now a question of how it will come forward, how it will be funded and when it could happen. These are all questions which are likely to take a long time to answer (and already have). Watch this space.
Local Plan Updates
The updates are based on published timetables for each of the authorities. However, there may be some re-assessment in light of the consultation of standardised housing need calculations. Authorities where housing numbers are projected to increase will be rushing to get their plans submitted before the deadline of March 2018, while those where numbers may fall, may delay.
Chelmsford City Council – Consultation for the pre-submission document is now expected to take place in early 2018, not Autumn 2017 as was previously anticipated. The Council has extended the period of assessing responses to the consultation and allowed more time to engage with other Councils and key partners. The Development Policy Committee will meet on 28 September to discuss the Local Plan and provide an update on the Local Development Scheme timetable. It is not expected that site allocations will be discussed at these meetings.
Cherwell District Council – The Council's Housing and Economic Land Availability Assessment (HELAA) and Interim Statement on Open Space, Sport and Recreation have been published and are available to read online here. The Reg 19 consultation period is still running and will close on 10 October.
Chiltern and South Bucks District Council (joint plan) – The Councils have only recently, in July, been able to agree the unmet housing need for the district. However, Slough has raised concerns about its ability to meet its own need within its boundaries and has requested that South Bucks take some of the overage. on the ongoing discussions on duty to cooperate are unlikely to be resolved in the time needed to publish a draft Local Plan for consultation in October/November 2017, as previously expected. Therefore, the timetable has been pushed back and delayed.
East Herts District Council – The Council has submitted its District Plan to the Secretary of State and is currently awaiting dates for examination hearings. The Examination Webpages can be viewed here.
Epsom and Ewell Borough Council – Although it was previously anticipated that the Council would launch its Issues and Options Consultation from September and run it until November, there is no word of it starting just yet. The Council states that it is coming soon.
Guildford Borough Council – After being criticised for their initial Reg 19 consultation, the Council ran a second Reg 19 consultation which ended on 24 July. The Council is currently analysing the representations received during the consultation and taking the Local Plan through the Council's committee process. The Council anticipates that its draft Local Plan will be submitted to the planning inspectorate for Examination in December this year if not before.
Medway Council – The Development Options consultation (Reg 18) ended in May this year and the Council's Planning Service is currently assessing the consultation responses. Medway expect that publication of the draft plan will be at the end of this year or early 2018.
Mole Valley District Council – The 'Future Mole Valley' consultation closed on 1 September, which hosted 16 events through the district and further 11 meetings organised by Parish Councils, Neighbourhood Forums and Residents' Associations. A large amount of responses were received, and these are now being analysed by the Planning Team at the Council.
Oxford City Council – The Preferred Options consultation ended on 25 August and the Council is currently reviewing the comments received.
Sevenoaks District Council – Sevenoaks has been running its Issues and Options Consultation as the first stage of its Local Plan consultation throughout the Summer. The consultation closes at 5pm on 5 October. Link to online consultation here.
South Oxfordshire District Council – South Oxfordshire District Council is about to launch its Regulation 19 consultation of its local plan, despite ongoing concern about at least two of its preferred strategic sites. The consultation, which runs for six weeks from October, will see residents asked specific questions. All comments will be sent along with the draft plan to the Inspectorate at the end of the year. However, with the publication of the Standard housing needs test, South Oxfordshire's housing allocation could be dramatically reduced, so we may see a slowing of progress and reassessment of housing allocations as the council steps into line with the new policy.
Surrey Heath Borough Council – Surrey Heath Borough Council are in the process of beginning to write a new Local Plan. However, they have not released a timetable yet.
Tandridge District Council – The five public exhibitions for Tandridge District Council's Garden Village Consultation have concluded. The sites being exhibited were; South Godstone Garden Village, Blindley Heath, Redhill Aerodrome and Land West of Edenbridge. Members of the public still have time to submit their comments online, as the consultation closes on Monday 9 October. Link to online consultation here.
Welwyn Hatfield Borough Council – The Planning Inspector is currently looking through the submitted Plan and has released a guide to the timeframe he will look at each section. The Inspector started looking at Stage 1, Duty to Cooperate, this month. He will look at Stage 2, Overarching Strategy, in November and will move on to Stages 3 and 4 on undisclosed dates in 2018. Stages 3 and 4 will include discussions around specific sites that have been allocated in the Plan.