Chelgate Local Newsletter – November 2017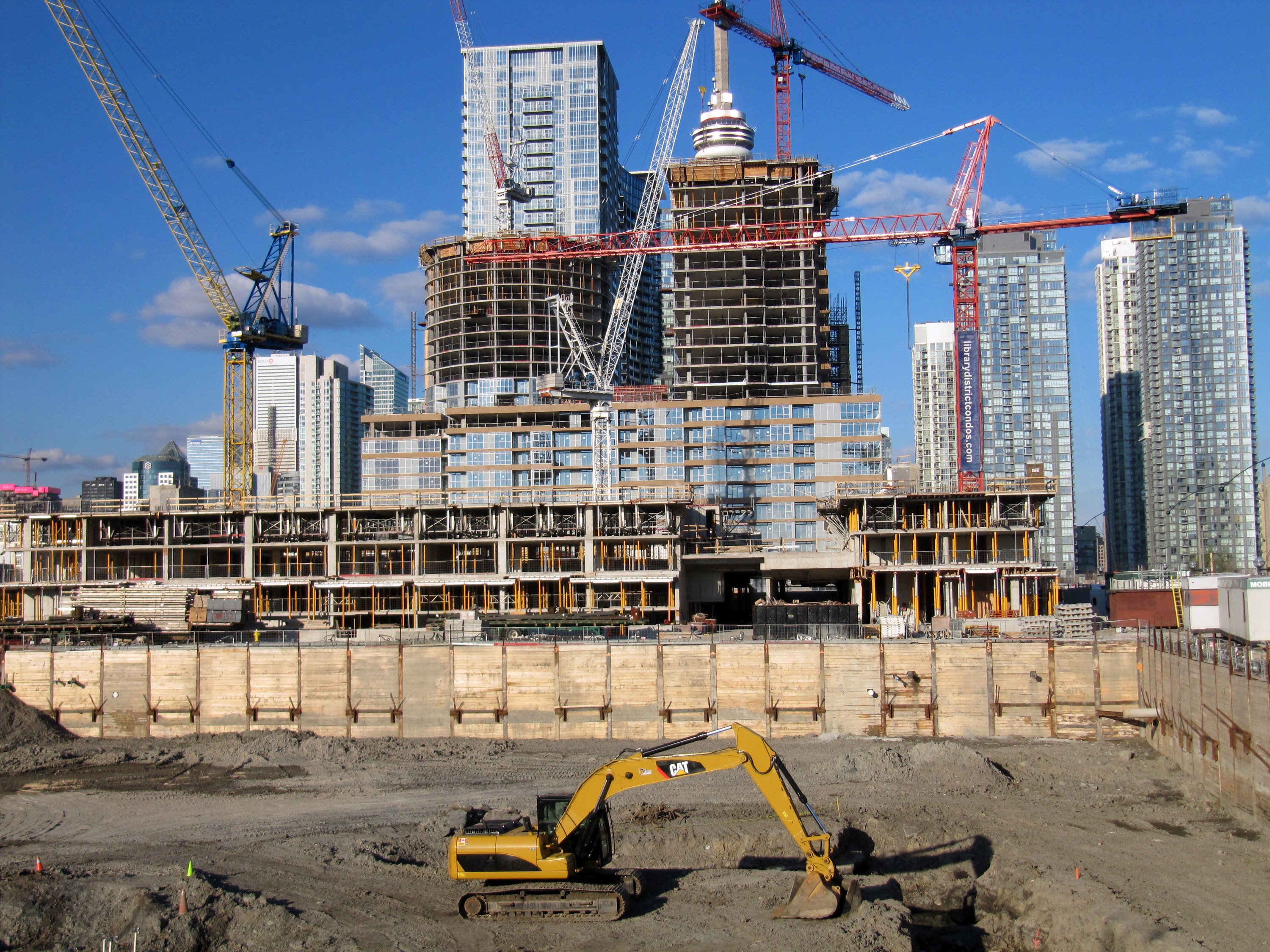 Budget breakdown, Letwin review and Oxfordshire deals
A vision for homes?
Just a few weeks ago Theresa May dedicated what remains of her premiership to fixing the housing problem. A bold claim and one which she almost immediately passed to besieged Phillip Hammond to deliver in his Budget today.
And Spreadsheet Phil has come up with an interesting package of measures, but is there any real substance here?
The answer is not really. The Chancellor has announced a few new measures, repackaged a few older measures and carefully sought to break down the dominance of the big house builders but there is no grand plan – and of course the Green Belt will remain sacrosanct.
One eye catching measure was a commitment to use New Town Development Corporations to deliver five "locally agreed" new towns in areas of "demand pressure". These will be delivered through public private partnership to attract international investment. There appeared to be a loose link between the New Town measures and the Infrastructure Commissions report into the brain belt. The Commissions vision of 1m homes in the area by 2050 and the attendant road and rail infrastructure was whole heartedly "backed" but any form of funding to support the warm words was absent.
Another initiative is to rebrand the HCA to become Homes England with a remit to deliver new homes where they are needed, complete with new CPO powers. This had been trailed in the White Paper in February but has now been given new impetus. A lot may depend on who heads the new agency and their drive to deliver change.
Hammond's commitment to get Britain building is to be backed by £44bn of funds for capital investment, loans and guarantees – most of which has already been announced in one form or another. But, disappointingly, the date to reach the delivery target of 300,000 new homes a year has been pushed out to the mid-2020s.
To help reach those rates of delivery there will be new money to support SME house builders and there will be an urgent review of the gap between granted permissions and actual building rates. The review will be chaired by Oliver Letwin and will be expected to report back in time for the Spring statement next year. Both of these measures are expected to put pressure on the bigger house builders.
Infrastructure also got a boost with the doubling of the Housing Infrastructure Fund (HIF), which so many authorities are depending on to unlock significant proportions of their local plans. For the bigger cities, £400m, a relative drop in the ocean, was given to estate regeneration while £1.1bn was given to unlocking strategic sites and urban regeneration schemes.
For councils "in high demand areas" the Housing Revenue Account borrowing limits are to be relaxed. The measure is in line with a DCLG report from April (Capacity in the Home Building Industry) to allow councils to make a more significant contribution to house building in their areas. Or put another way, this can be seen as the Government seeking another means to breaking the dominance of the biggest house builders.
While the industry may be looking at the measures and thinking "where are the big ideas we were promised", many of the most interesting measures have been saved for the demand side. The Tories have finally realised that first time buyers are also voters and that currently, Corbyn has a strangle hold on them.
For properties of £300,000 or less, stamp duty for first time buyers will be wiped out forever (or at least until a different government comes to office). For those in London or other high value areas, there will be no stamp duty on the first £300,000 of properties worth up to £500,000.
So does this all add up to a whole hill of beans (to borrow a phrase)? Not really. More reheated announcements and re-branded funding pots. A bit of new cash and an eye-catching reduction in stamp duty for politically important voters. Perhaps the most deflating part of this set of bold initiatives is the pushing out of the 300,000 homes a year target to the mid-2020s. Not so bold after all then….
Now we just have to wait for the promised statement from Sajid Javid to find out what the Chancellor really meant (queue frantic work behind the scenes by civil servants).
Oliver Letwin Review into Planning Permissions Delay
On Wednesday 22 November, Chancellor Phillip Hammond unveiled a raft of new housing policies during the Autumn Budget. One of these announcements was an 'urgent review' chaired by Sir Oliver Letwin MP (Conservative, West Dorset) into the reasons behind planning permission for sites being granted and construction commencing.
Hammond declared that if land is being held for commercial rather than technical reasons, the government will intervene using Compulsory Purchase
Orders (CPOs) if necessary. The Chancellor reported that there are currently 270,000 residential planning applications which have been approved but are currently unbuilt.
Stewart Baseley, executive chairman of the Home Builders Federation stated that previous independent inquiries have found that house-builders do not 'land-bank'. He said: 'Housebuilders have nothing to fear from a review of land banking and if it identifies non-housebuilders sitting on land and brings that forward for development, it would be a positive move'.
Nicky Gavron AM, Chair of the Planning Committee at the London Assembly, said that the Assembly has already undertaken research into why there can sometimes be a delay in build-out rates however looks forward to contributing to the review 'as a matter of urgency'.
Little detail was given during the Budget announcement on the policy and there have been no further announcements from the Government on the morning after the Budget. An interim report is expected to be presented during the Government's 2018 Spring Statement and a full report is due to be published in advance of the 2018 Budget next autumn.
Oxfordshire gets special budget treatment
With the excitement of the annual budget yesterday, the Chancellor gave his best shot to boosting housing supply within given the relatively few levers he has got. Over above some eye catching measures, like the scrapping of stamp duty for most first time buyers, the Government handed a special brown envelop full of cash for Oxfordshire.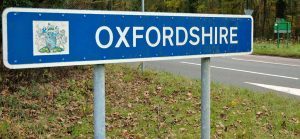 The deal was negotiated by the Oxford Local Enterprise Partnership (OxLEP) which reached a Housing and Growth Agreement. The deal is worth an additional £215 million of investment to the county over the next five years and will be used to build infrastructure, support housing delivery of and boost productivity.
The programme will be overseen by the Oxfordshire Growth Board, which will work in partnership with the Homes and Communities Agency, the Highways Agency and others. The deal will be the first stage in a sustained partnership with Government to secure investment needed to achieve the headline target of 100,000 new homes in Oxfordshire between 2011-2031. The six local authorities will be given a further £60 million for affordable homes and it remains to be seen as Oxfordshire will also win Homes Infrastructure Funding as well.
Despite the extra cash in the bank there are not expected to be any more homes than currently planned, but the funding will ease existing infrastructure issues and ensure that development can come forward quicker than anticipated.
Teetering on the Brink
Today's Budget has been billed as make or break for the Chancellor, and no one can deny that he is in a difficult spot. He's become the target of the more avid Brexiteers for sounding a note of caution and amongst the public for failing to put austerity aside. Here is our Budget analysis.
The politics has been fierce with ministers, civic servants and others using national platforms to beg for more investment, while behind the scenes there has been bitter infighting with re-writes still being finalised last night. So, what did we get? Well a surprisingly amusing speech at least, with jokes (which were actually funny) at the expense of Gove, himself and Labour.
As is usual we started off with the "econonicky stuff". No Chancellor has been out there saying that the economy is going in the wrong direction and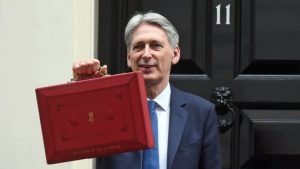 this one was no different. A sunny picture of economic growth and jobs growth was painted, if in somewhat dull colours as the growth rates were reduced to less than 2% until 2020 – something Corbyn was quick to attack.
More positively national debt is expected to peak this year before falling in the coming few years until it hits around 80% of GDP with borrowing hovering around 1% per year in the mid-2020s. As has been pointed out overall debt is more than 30% higher than it was when the UK was forced to go to the IMF to ask for emergency funds in the 1970s.
So what of the future? The Chancellor laid out a rosy vision of a prosperous, outward looking, free trade Britain which is investing in infrastructure for the future with road building, rail projects. Alongside the harder stuff a £6bn increase in the National Productivity Investment fund to £31bn and investment in driverless cars and start-up businesses were given a nod. The R&D tax credit will rise to 12% and a total of £500m is being invested in Artificial Intelligence, full fibre broadband and 5G technology, while the British Business Bank will be given seed funding of £2.5bn.
The Budget was also used to push the social agenda. Electric vehicles were promoted over diesel cars, with white van men and women carefully protected (Phil is not one to make the same mistake twice). Single use plastic items – think take away Nespresso pods / coffee cups – will be subject to an investigation into future tax. This is particularly pertinent on a day when it has been revealed that Defra staff have used more than three million takeaway cups over the last three years…
Maths in schools was singled out for particular attention. New money was announced to attract maths teachers and to encourage schools to become maths academies. Also on the cards is more money for IT and retraining the existing workforce although the sums are relatively small.
For the regions, the Chancellor (re)announced agreements for Local Industrial Strategies in Manchester and the West Midlands. There may also be a future City deal for Belfast and other towns and cities. Billions more for Scotland, Wales and £650m for Northern Ireland (on top of the £1bn already announced) also got headlines. For London a pilot scheme to retain 100% of business rates for next year was announced and could quickly be rolled out to other cities and areas.
Making work pay remains a continuing theme, with the rate of the minimum wage rising in April 2018 in line with recommendations (to £7.83 per hour) while there will be no backing down from Universal Credit, but in a move to assuage back benchers on both sides, there will be some reforms to ease the transition period for those suffering delayed payments.
The NHS will be given more support with £10bn capital investment over the course of this Parliament, with an additional £2.8bn for operational resources. With concerns the extra resource would be swallowed up by any pay increases, Hammond deftly promised to cover any pay increases with further additional funds. The additional money to the NHS falls short of the services demands but is a significant nod in their direction on a day when other branches of government were noticeably absent.
To shoot Labour's fox, there was a necessary piece on clamping down on tax avoidance by companies and individuals. Hammond moved to tax internal company royalties within multinationals which move money off shore. The measures are admittedly small by the Chancellor's own admission but are symbolically significant. Meanwhile there were some technical changes to reduce costs for small businesses by changing inflation measures from RPI to CPI starting from April 2018.
Another popular measure to raise funds and bring more properties into use is a commitment to allow councils to charge a 100% premium on council tax for empty properties. This is a politically popular move and could bring a few more properties in central locations back into use for local people – as long as councils can prove that properties are not occupied.
The Chancellor kept his best material for the housing section which we have covered here. After all that, it's time for a drink – and thanks to the Chancellor for freezing the rates on booze (except for white cider!)
He's probably done enough to keep his position for now. So cheers Phil.
Local Plan updates
Basildon Borough Council – Despite making progress towards its Regulation 19 consultation with member briefings during November and the final form of the local plan set to come forward in December, the Secretary of State has added Basildon Council on to his 'naughty list', threatening to take over the process in the New Year unless the council can come forward by the end of January with good reasons why not.
This decision is viewed as possibly being political due to a loose UKIP and Labour alliance ousting the Conservative controlling group in May and changing the back to the committee system.
Chelmsford City Council – The Local Plan has been delayed with the final draft still not been completed due to additional technical work required. The council has now pushed the date to agree the Reg 19 consultation version of the plan to 18th January . at the Development Policy Committee meeting.
Dacorum Borough Council – The council is currently running its Regulation 18 consultation, which concludes on December 13. The Plan contains a number of controversial elements. With a reduced housing figure based on the Government's standard housing calculation, there could still be big changes to come.
East Herts District Council – The Inspector has concluded the examination in public and is considering the local plan, subject to a number of main modification which are due to be published in the coming weeks. The strategic sites currently included in the Plan are considered safe as the housing number is set to go up.
Epping Forest Borough Council – This council is facing a 70 per cent uplift in numbers if it is forced to use the new DCLG standard methodology. It is no surprise that it has accelerated its local plan process with the pre-submission draft being discussed by Cabinet on December 7, and coming before Full Council on December 14, with the Regulation 19 consultation likely to commence in January.
Epsom and Ewell Borough Council – The Issues and Options consultation closed on 6 November, and residents' last chance to submit comments online was 13 November. The Council is now reviewing the large amount of comments received, as well as the comments received on the Sustainability Appraisal of the consultation document. Comments for this closed on 6 November.
Guildford Borough Council – The Plan was approved for submission by Full Council on 21 November. It is now expected to be submitted before the 16th December. All the strategic sites came in for criticism. A motion to defer was heavily defeated, partly due to a concern that a delay could open the door to higher housing numbers.
The Examination in Public is expected to take place between April and July 2018.
Harlow Borough Counncil – This council, which adjoins Epping, is following the same timetable. The pre-submission draft will come before Cabinet on December 7, and debated by Full Council on December 14.
Mole Valley District Council – On 28 November, Mole Valley District Council's Executive will consider two reports focussing on preparation of the Future Mole Valley Local Plan. The timetable for progressing the Future of Mole Valley Local Plan has been updated and the programme now proposed will also be considered by the Executive. The strategic development options that the Executive agree on should be taken forward so that a draft Local Plan can be published for public consultation in late 2018.
Sevenoaks District Council – Sevenoaks District Council is expecting to submit its local plan in the following months to the Secretary of State and is hoping to have the plan adopted by Summer 2019.
Slough Borough Council – The council is currently using the responses to the Issues and Options Consultation to inform the preparation of a preferred spatial strategy for consultation this winter. SBC's previous iteration made a significant land grab in adjoining South Bucks district (10,000 homes) which is being resisted.
South Oxfordshire District Council – South Oxfordshire District Council is very close to submitting their final Local Plan to the Secretary of State. Despite the Government's new formula for calculating housing need suggesting that the number of homes in South Oxfordshire should decrease, Cllr John Cotton, Leader of the Council is determined to progress with current levels to give the council a level of flexibility over delivery, particularly in light of the need to deliver a new bridge across the Thames before a strategic site in Culham can be unlocked.
St Albans District Council – With the oldest local plan in England, it was no surprise when this council was added to DCLG's 'naughty list'. Following the failed High Court challenge to the Inspector's findings earlier this year, the council is progressing quickly with a revised plan with an imminent 'Issues and Options' Regulation 18 consultation approved last month. This would include a further call for sites for consideration.
Stevenage – Following an intervention by the MP for Stevenage, Stephen McPartland, the Secretary of State has instructed that the local plan is not adopted, even though the Inspector has found it sound. No date on future action has yet been announced.
Tandridge District Council – There is no update in Tandridge, the Council is still reviewing the responses received from the Garden Villages Consultation, to determine which of the four options is the preferred site. Two remain the front runners: Redhill Aerodrome and South Godstone.
Test Valley Borough Council – Test Valley Borough Council are preparing their Issues and Options document in the final quarter of 2017. The council expects to hold the consultation (Reg 18) at the end of 2018, and Reg 19 at the end of 2019. It is anticipated that the Local Plan will be submitted in Autumn 2020, with examination in Winter 2020. It hopes to adopt the plan in late 2021.
Three Rivers – Three Rivers Council is in the process of preparing its Local Plan which is proposed to last up to the year 2032.
The timetable for the District's Local Plan was updated in July 2017, with the 'Issues & Options and Call for Sites' consultation stage running from 28 July to 8 September. The council are currently considering the feedback to this stage of the consultation.
The Local Plan 'Preferred Options; are set to be consulted on in June 2018, with the publication of the full Local Plan Consultation set for December 2018. Following this, the Council intends to adopt its Local Plan in early 2020.
Waverley Borough Council – The Council updated its Local Development Scheme in October this year. The Council will start a consultation on the draft charging schedule in December this year, which will run until January 2018. The Council expects to submit the local plan for examination in March/April 2018.
Welwyn Hatfield Borough Council – The first stage of EiP of this local plan has concluded, with the second and third due to take place in the New Year. There is an identified issue with the plan not meeting the OAN, which will need to be addressed.
For more information on the above please contact Mike Hardware or visit the Chelgate Local website.