Chelgate Local Newsletter – April 2018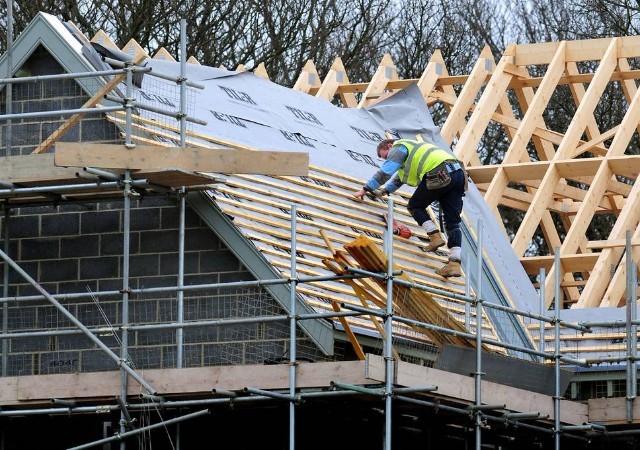 Chelgate's new addition, Garden City principals, the Letwin Review, Labour bite back on housing, and why the May elections will bring Tory blues in the Capital
Chelgate Local makes new senior hire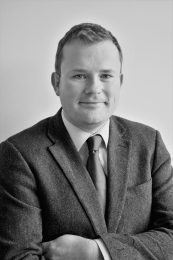 Chelgate Local has hired David Mills from Sainsbury's to lead its property communications and stakeholder engagement division. With a team of specialists in community, political and stakeholder engagement, Chelgate Local is one of the leading agencies working in the property sector and has been working with residential and commercial developers for 30 years.
David was responsible for public affairs, media and community relations around Sainsbury's development programme helping deliver 375 new stores over the last five years. He also played a key role in the roll-out of over 150 new Argos stores in Sainsbury's supermarkets, following the retailer's acquisition of HRG in 2016. He has worked in the residential, commercial property and retail sectors for over 15 years' operating at head and director level.
Liam Herbert, Chief Executive at Chelgate said: "This has been another year of growth for our property and planning team and I am very pleased that David has come on-board to lead this important part of our business. He has solid experience in the sector and will be a great addition to Chelgate."
Tory blues in the Capital?
Labour is looking to consolidate and make further inroads in the Capital at the Local Elections in ten days' time. Labour already holds overall control in 20 of London's 32 boroughs and has all four elected mayoralties.
Pollsters are predicting a number of Conservative losses with key battles set to take place in Barnet, Wandsworth, Westminster and Kensington and Chelsea. According to the elections analyst Lord Hayward, Con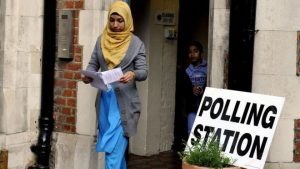 servatives are likely to lose Barnet to Labour for the first time since its creation in 1965. Kingston looks certain to be taken by the Liberal Democrats, who have grown strong in the area. Tory strongholds of Westminster and Wandsworth could also change hands, and Richmond, regained by Zac Goldsmith by 45 votes in the 2017 general election, is facing a tough challenge from Liberal Democrats. Kensington and Chelsea remains "impossible to call" following the Grenfell Tower fire, with possibility of independent political groups emerging.
Labour's victory in May could be followed by internal struggles in boroughs such as Haringey, where growing number of Momentum-backed councillors resulted in a resignation of centrist leader Claire Kober in January.
Liberal Democrats would also "need to do well" to defeat the Conservatives in Richmond and they could lose some seats in Sutton, the only London borough under their control.
Tories could lose wards across all boroughs, including in safe Bexley, Bromley and Hillingdon. They are also looking at losses in Labour-controlled boroughs, and risk becoming rump oppositions in boroughs such as Ealing and Greenwich. Recent projection puts Conservatives' loses at about 100 council seats of their 612.
Given all this evidence we predict that 2018 elections will leave the Conservatives with three councils (down from nine), Labour with 24 (up from 21), and the Liberal Democrats with three (up from one). Of the remaining two councils, we believe that Kensington and Chelsea is too close to call in the wake of the Grenfell tragedy and Labour MP Emma Dent Coad's surprise 2017 victory. We predict that Havering will continue to remain under no overall control.
Labour set out plans to fix broken housing market
Labour has unveiled its housing proposals to build a million "genuinely affordable" homes over a decade should they come into power.
The green paper called 'Housing for the Many' outlines a 50-point plan that includes offering central government grants worth £4bn a year for affordable homes. Other proposals include a new housing class called "living rent homes", which will be aimed at low-to-middle income families, key workers and younger people. Rents for these homes will be set at no more than a third of
average local household incomes.
It also raises the idea of an English Sovereign Land Trust, which would allow the government to compulsory purchase land from developers without taking the price of planning permission into consideration. This new fund, which would create land for social housing, would be enforced under a change to the 1961 Land Compensation Act.
The paper was launched by Labour leader Jeremy Corbyn and shadow secretary of state for housing John Healey who said:
"The housing market is broken and to make housing more affordable we need to build more affordable homes, and to hardwire housing affordability through the system, from planning to funding to delivery."
New research highlights the urgent need for retirement housing
The UK's lack of attractive retirement housing is forcing older people to stay put in their own homes, despite a large proportion saying they'd like to move into specialist developments that better meet their needs and aspirations.
There are currently 11.8 million people in the UK over the age of 65; a number which is set to rise by 20% over the next decade largely due to improvements in healthcare and lifestyle.
This presents a number of challenges and opportunities for developers. Indeed, research by Knight Frank this week has shown that there is a critical under-supply of age-appropriate homes for the over-55s.

While "19% of over-50s believe it 'likely' that they'll spend their autumn years in a purpose-built retirement community", according to a recent survey conducted for Retirement Homesearch, the retirement housing sector currently comprises only around 2.6% of the total housing stock in the UK. This shows a gap of 16.4%, which will only grow as the number of elderly people does.
Knight Frank's research further shows that 25% of over-55s in England would consider downsizing or moving into retirement accommodation, and that around 3.5 million households could downsize with at least 25% equity to spare – an attractive prospect. As well as releasing equity for older people and freeing up homes for families and young people, retirement housing can provide a safer, more sociable living environment – potentially reducing the strain on the NHS and social care at a time when both are under increasing pressure.
Tom Scaife, Head of Retirement Housing at Knight Frank, commented:
"In its basic form, retirement housing can help reduce loneliness, is a safer environment in a community setting and reduces visits to hospital. The scenario of falling down the stairs at home, commencing a cycle of increased frequency and finally, the need to go into a care home could be negated. With increased awareness of the benefits of retirement housing, clarity at the planning stage, and some much-needed incentives, retirement housing can be delivered at scale and help to tackle the social care and housing crisis in one go."
Developers looking to tap into the retirement housing market should be aware that elderly people have different priorities compared to younger renters. For example, Knight Frank's Tenant Survey reveals that the elderly place less emphasis on bonus amenities such as communal roof gardens, unlike younger renters who are happy to pay more for such additions.
Other key issues include ease of accessibility and use. With such a potentially lucrative market opening up, it's time for developers to start plugging the gap between current retirement housing stock and the ever-growing need for it.
Organisations urge government to retain Garden City principles
Over 60 organisations, including councils, professional institutes and developers, have released a joint statement calling on the Government not to eradicate references to Garden City principles in its upcoming revised National Planning Policy Framework (NPPF).
The current NPPF commits to Garden City principles by stating that: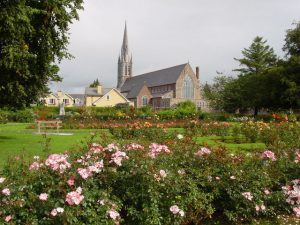 "The supply of new homes can sometimes be best achieved through planning for larger scale development, such as new settlements or extensions to existing villages and towns that follow the principles of Garden Cities. Working with the support of their communities, local planning authorities should consider whether such opportunities provide the best way of achieving sustainable development."
However, the new draft framework issued in March by the Ministry of Housing, Communities and Local Government (MHCLG) makes no mention of Garden Cities. The statement, signed by organisations including RIBA, AECOM, the TCPA and Essex County Council, urges the Government to reinstate the reference to this method of urban planning and notes:
"This deletion has caused uncertainty across the sector on the status of the Garden City principles, particularly when many local authorities, communities and the private sector have made a commitment to delivering new Garden Villages, Towns and Cities." It continues: "Re-committing to the Garden City principles in the NPPF is the starting point to unlocking a new generation of highly sustainable places that meet housing, employment and quality of life needs while promoting innovation."
Letwin Review: Is Sir Oliver barking up the wrong tree?
The letter published by Rt Hon Oliver Letwin last month was a bit of a disappointment. In considering the causes of the gap between planning consents and housing delivery, Sir Oliver says he is going to focus mainly on local 'absorption rates' for different tenures of new housing. He is going to look at the various other obstacles to delivery, such as scarcity of materials and skills, but will this actually address the key issues?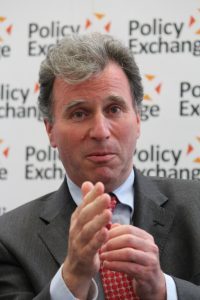 We have all heard the interviews, read the articles and seen the councillors in their chambers ridiculing the industry for its slowness, for land-banking, accusing housebuilders of sitting on land waiting for it to grow in value before building the homes that have been consented and are so desperately needed.
Surely, the review was set up by the Government to review these very issues, so is Sir Oliver barking up the wrong tree? Or perhaps he is accepting that land-banking is not happening and he is focusing on the more serious aspects of housing delivery, ignoring the rhetoric that is being preached. Either way, it is obvious that there is a fundamental misunderstanding of the industry and the process of housebuilding within the media, with national politicians, and also with local council members. Should Sir Oliver be addressing this issue instead? Perhaps not. It is commendable that he has actually cut though the rhetoric and is addressing the real issues – it has to be down to the industry itself to address the misconceptions in the industry and to educate politicians of all levels.
How should they go about it? Broadly, the industry needs to engage more with members, to establish relationships. Over time and through interaction, members will become more familiar with the whole process of development. Having more productive relationships will aid collaboration and may well help developers take projects forward more quickly. Chelgate is working with several companies purely to create and nurture relationships with members in specific areas.
The constrains and delays in delivering the homes will be addressed by Sir Oliver when he reports in the autumn.
For more information on our planning activity please visit the Chelgate Local website or contact David Mills.