Chelgate Local Newsletter – August 2018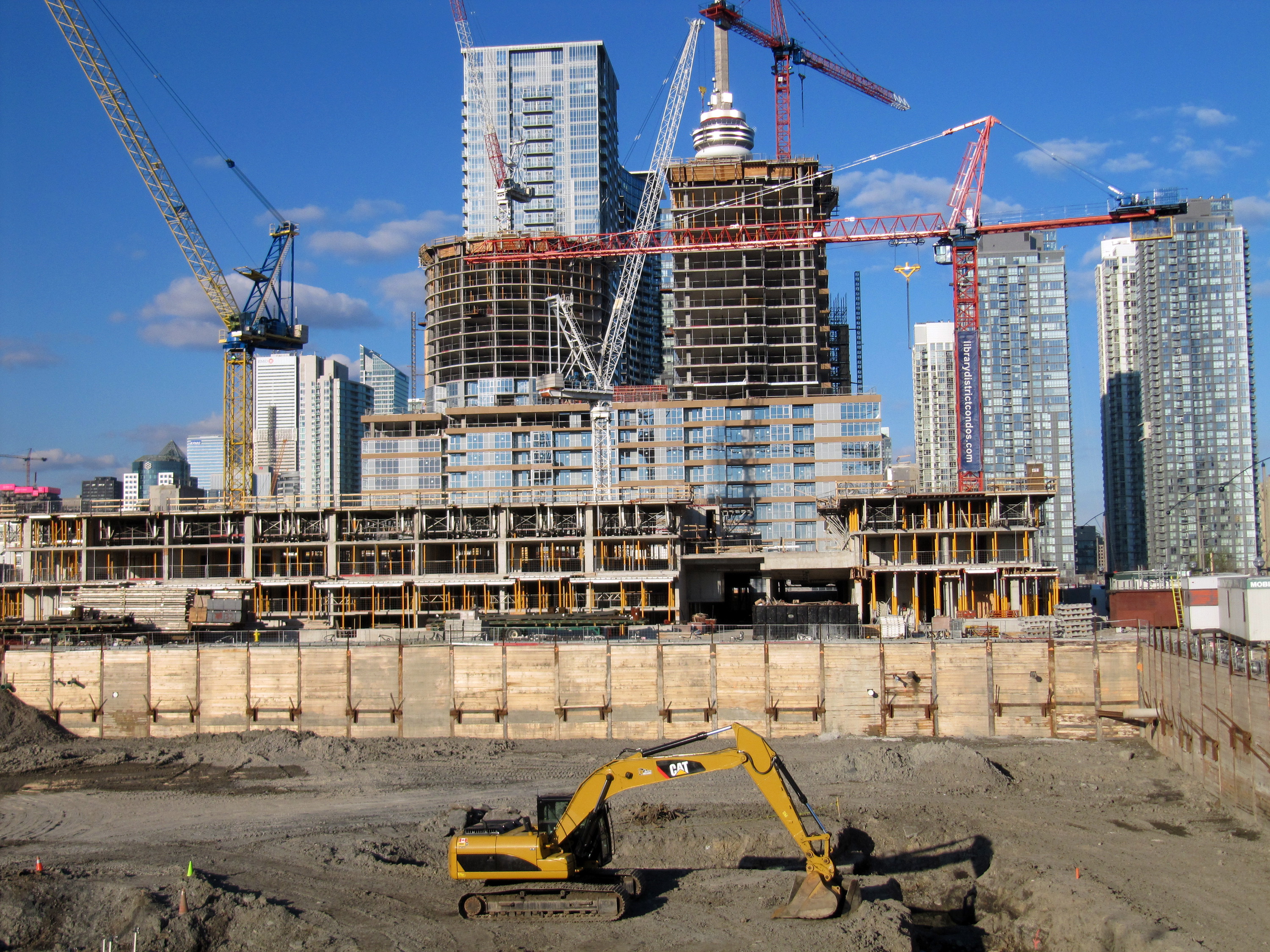 Planning Ahead – Planning news, views, and insight
This month: New NPPF, it's all happening in Basildon, and no sign of the Social Housing Green Paper
Welcome to August's edition of Chelgate Local's Newsletter, Planning Ahead.
Things have been hotting up at Chelgate Local this month along with the weather. We achieved planning permission for a residential scheme in Kent, started work on a major new project in Uttlesford, and got draft allocation for a 4,000-home garden village in Tandridge.
Please find further information below about how to get in touch for help with your projects, and to sign up to get sent this newsletter monthly.
​New NPPF ends Government summer policy drought
by Daniel Fryd, Senior Consultant, Chelgate Local.
This article was also published on Pub Affairs.
In a day for burying Government announcements, Communities Secretary James Brokenshire revealed the new 'National Planning Policy Framework' (NPPF) on 24th July, providing good news for build-to-rent developers and bad news for councils dragging their feet. Read Chelgate's analysis of the key announcements below: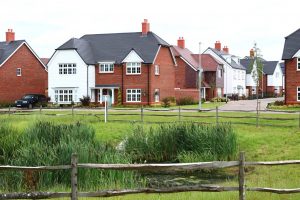 On a swelteringly hot final day before summer Parliamentary recess, housing and planning professionals across the country sat with 'bated' breath and awaited the various MHCLG announcements they had been promised.
The Social Housing Green Paper, the revised National Planning Policy Framework (NPPF), and the Rough Sleeping Strategy were all pledged for publication ahead of the summer recess at various points over the last few months. While we will have to wait until September for the other two, Communities Secretary James Brokenshire finally published the long-awaited NPPF2 on the day before recess, before promptly sprinting out of the MHCLG door on his summer holidays.
But while NPPF2 could be seen as a rather underwhelming compilation of minor changes which have been seen before, it does introduce important new policy on areas including the housing delivery test, small sites, housing design, and build to rent:
Build to Rent
For the very first time, Build to Rent (BtR) has been officially recognised by the government as its own specific asset class. Furthering the Government's drive towards a greater tenure mix, local authorities will need to reflect the demand for purpose-built rented homes alongside social rent and private ownership in their policies and local plans.
Significantly, changes in NPPF2 now allow Build to Rent developments to count towards the total affordable housing allocation for an area, meaning BtR sites can provide new affordable private rent homes for an area, and ease the pressure on registered housing associations to build homes.
The change should allow councils to plan more effectively for provision of affordable housing, and allows them to draw on the typically more high-quality rental homes that BtR provide to meet their housing obligations.
This will be come as some small consolation for councils left with an increasing deficit in their housing stock thanks to Right to Buy, as purpose built BtR developments can be used to provide "affordable private rent" while councils concentrate on replenishing their stock.
Housing Delivery test
One of the key new policies to enforce the Housing Need methodology, and ensure performance against local plans, is the Housing Delivery Test. From November 2018 councils will be assessed against the numbers of homes that are built in their area, rather than how many homes they planned for but have not yet delivered. To ensure councils can no longer agree local plans which set
wildly unachievable housing figures, the test penalises councils under-delivering over a three-year period.
While the policy will help MHCLG crack down on non-compliant councils failing to meet their land supply targets, councils have seen it as allowing developers to run riot. An outraged Lord Porter, Chairman of the LGA, pointed out that the test "punishes communities for homes not built by private developers", and that national targets could see agreed local plans bypassed. If developers build less than 75% of the council's target OAN target for new homes over three years, they will now benefit from a "presumption in favour of sustainable development.
Councils have long argued the slow build-out rate of developers has held back their delivery while they approve "nine out of 10 applications". Developers have repeatedly contested this assertion, and while MHCLG has not committed itself either way, the findings of the Letwin Review at Autumn Budget should finally force the Government to take a policy stance on the issue.
January 2019 local plan deadline
Councils have been told for the first time they have until 24 January 2019 to submit their local plans if they want to be examined against the previous NPPF, using the old housing need figures.
Plans submitted after 24 January – exactly six months from NPPF2's publication – will be examined under the new rules and will be held to the new housing need assessment.
Good design
Showing he practices what he preaches, the Communities Secretary has also made guidance around good design significantly more robust, in a move which could help bring an end to the days of faceless cheap developments. Recognising its importance for creating places which people want to live in and enjoy, NPPF2 places the creation of high quality buildings as 'fundamental' to the planning process.
Warning about how the "quality of approved development [can] materially diminish between permission and completion", the new guidance sets out how local authorities should work with developers to ensure changes are not made to areas like materials on permitted schemes. While the viability and cost of materials is a perennial issue post-approval, the new guidance could see councils cracking down on changes.
Adopted neighbourhood plans should "demonstrate clear local leadership in design quality, with the framework allowing groups seeking such plans to truly reflect the community's expectations on how new development will visually contribute to their area".
Small sites
While the draft NPPF, and Oliver Letwin's initial findings, have promoted small sites as one of the answer to England's housing woes, the new NPPF moves away from this. Previously the document stated that "small sites can make an important contribution to meeting the housing requirement of an area, and are often built out relatively quickly".
Under the revisions to the plan, councils must accommodate 10 per cent of their housing requirement on small sites, as opposed to 20 per cent of sites which they would have had to deliver under the draft version. While the development of small sites is clearly still part of the solution for MHCLG, this move, and the reinstatement of the previously dropped Garden City principles, could signal a move back to larger strategic sites to deliver new homes.
To find out more, and to see how we can help you, get in touch at mhardware@chelgate.com or 020 7939 7989.
It's all happening in Basildon
By Mike Hardware, Associate Director
Of all the local authorities currently going through the local plan process, Basildon must rank as one of the most exciting, if exciting is a word to describe such things. Within a year, we have seen two changes of administration, the local plan altered and then withdrawn. Things move fast in Essex despite the authority being on the Secretary of State's 'naughty list' with the Sword of Damocles hovering menacingly over it.
All was going well in 2016 with a Conservative administration carefully nursing the local plan through the complex process. There were objections from the opposition suggesting Basildon was taking too much growth while Tory-dominated Billericay was taking relatively little, but this was all par for the course. Then the Labour, UKIP and Independents all collaborated and ganged-up on the Conservative administration, banishing the largest party into opposition and promptly reverting the council from the cabinet to the committee system, which took effect in December 2017.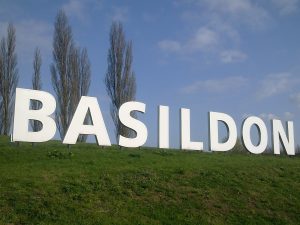 The new administration worked feverishly to bump up the local plan numbers, especially around Billericay, and approved the plan for Reg 19 consultation in April this year. But the intervening local elections and purdah meant that the consultation was postponed until later in May.
This gave the Conservatives an opportunity, which it promptly took, taking back the council with a small but workable majority. Wasting no time, the new administration ordered a special meeting and withdrew the local plan saying it would review some of the allocations, surprisingly including some around Billericay.
Many expected MHCLG to come knocking, and the new Secretary of State, James Brokenshire, did indeed visit Basildon and met with the new leader, Cllr Andrew Baggott, in June. Much to the new opposition's frustration, the substance of the discussions was not divulged, but it appears MHCLG is going along with the slightly delayed timetable.
Basildon is now looking forward to relative calm with the local plan scheduled for approval for Reg 19 consultation in the autumn, with submission expected in the New Year. What the Inspector will make of the plan is another matter, and perhaps another chapter of this story.
Social Housing Green Paper delayed again
By Kasia Banas, Consultant
There is still no sign of the highly anticipated Social Housing Green Paper, which was expected to be released before Parliament's summer recess.
Announced by the now Home Secretary Sajid Javid in September last year, the paper was touted as a "nationwide conversation" starter on how social housing can best be used, and how to combat the stigma which surrounds social tenants. John Healey, the Shadow Housing secretary, raised the issue of the delay in the House of Commons and sought assurances that the documents are not "dribbled out" when Parliament is not sitting and cannot scrutinise them but received no response from Communities Secretary, James Brokenshire MP.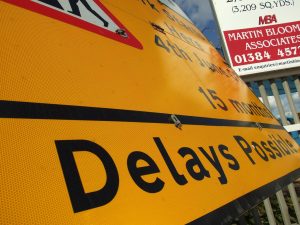 Mr Healey was not the only one to comment on the further delays, as figures from across the housing world shared their frustration in the last weeks.
James Prestwich of the National Housing Federation welcomed the new National Planning Policy Framework's inclusion of social rented homes in the definition of affordable housing but stressed that it needs to be followed by increased investment in social housing through the Social Housing Green Paper.
The Chartered Institute of Housing's Terrie Alafat also cast a shadow of doubt on whether housing is truly a priority for Theresa May's government, which has been distracted by Brexit and personnel reshuffles in the MHCLG. She pointed out that since the green paper was first announced back in September, we have had a new Secretary of State and we are onto our third minister of housing. In terms of what the Green Paper is expected to actually deliver, one of the most hotly rumoured new policy include proposals for public access league tables ranking associations based on the quality of services provided – an idea already branded as 'too simplistic' by voices from the sector. Kevin Gulliver from Human City Institute claims that a far more comprehensive and long-term approach and a fundamental shift of power relations between landlords and tenants are needed. He calls for rebranding social housing as 'community housing'; by mutualising the sector, with elected tenants forming the majority on social landlord boards; and by creating a national Tenants' Mutual.
With housebuilding at less than half the level it was at in 1971, when new local authority homes accounted for around 40% of all homes built, Government guidance on social housing is more vital than ever.
As the publication is unlikely to take place during recess, we might have to wait for it until parliament returns on 5 September to find out whether these plans will make the final draft.
Park Homes in the spotlight!
By Mike Hardware, Associate Director
The popularity of mobile homes has grown significantly in recent years. No longer the preserve of the over-55s or retiring couples, rising house prices and decreasing affordability have led to these homes becoming more mainstream with over 3,000 sites across the UK. But the peace and quiet of these serene oases is potentially under threat by overzealous local authorities.
Park homes, as they are better known, have been around since the 1940s, which is when Warfield Park in Bracknell was first established. The Mobile Homes Act of 1947 enshrined the particular status of park homes as homes that were capable of being moved. This was followed by two more acts in the 1960s further defining what has become an anomaly in planning terms: a dwelling, but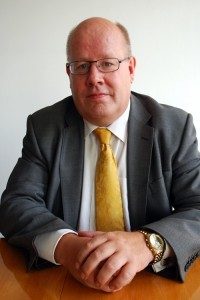 not a home.
Warfield Park is viewed by many as one of the best sites in the country. It has just over 500 park homes laid out to provide an attractive, mature countryside setting. The park is very popular with waiting lists to purchase and rent park homes.
Recent changes in planning regulations provided greater permitted development (PD) rights to businesses and home owners. Introduced in 2015, certain developments are now allowed to take place without permission, such as loft conversions and small extensions. But the legislation highlighted the fact that park homes do not attract such PD rights. In fact, park home owners do not have any PD rights at all other than what is specified in the site licence, which is issued under different legislation. This means that if residents want a pond, pergola or even a patio, they would technically all need planning permission.
Bracknell Forest Council (BFC) decided to audit all park homes sites, starting with Warfield Park. It identified over 200 residences in the park which had unauthorised development – almost half the site. Barry Sumner, managing director of Warfield Park, explained: "The laws concerning development rights on park home sites have not changed, they have been in place for decades. It is not clear why BFC has undertaken this exercise as there have been no specific complaints made to the council which would prompt such an investigation."
This view was shared by Ros Pritchard OBE, director general of the British Holiday & Home Parks Association (BH&HPA): "We are concerned that homeowners on a member park should not be subject to unnecessary or disproportionate planning control. This is particularly so on a park such as Warfield where homeowners are elderly and many are vulnerable."
Following the initial tranche of 200-odd enforcement letters and the not unexpected uproar, the Council decided to hold a public meeting. This was chaired by the Portfolio Holder responsible for planning, Cllr Chris Turrell, supported by planning officers. One key question the 100 or so residents who attended asked was what the council was trying to achieve by going through this enforcement ritual. The response was to 'regularise' the situation.
The next series of questions surrounded what 'harm' these unauthorised developments were causing. Although case-specific, in many instances the harm is limited to "development that does not have planning permission but which requires it". This is not 'harm'. Officers did subsequently admit that many of the breaches would be considered de minimus.
Many of the residents have been on the park for decades, which means much of the illegal development could not be enforced as it had been enjoyed for over four years. Officers suggested that residents should regularise the situation as it may become an obstacle when they wanted to sell their homes, although these breaches would not come up on legal searches.
Residents argue that whether a caravan or a brick and mortar house, they are still their home and they should have the same rights. This argument brings in the European Convention on Human Rights where, under Article One, individuals have a right to "peaceful enjoyment of their possessions". Article 14 also comes into play which protects against discrimination, with one of the types of discrimination being the property you live in.
Ros Prichard added: "Respecting their rights as homeowners means that they should not be treated differently from the owners of brick-and-mortar properties unless there is a very good reason."
Barry Sumner continued: "Common sense has to prevail otherwise the wonderful environment my residents have enjoyed for decades could be damaged, and if other councils adopt the same approach, this popular type of lifestyle could be irrevocably damaged across the country.
"Potential purchasers will understandably be put-off by this ham-fisted approach to planning enforcement, and the uncertainty which currently exists."
This article was written by Michael Hardware, Associate Director, Chelgate Local, and was published by PlacemakingResource on 11th July 2018. It can be viewed at here (subscription required).
TCPA highlights the new ways councils are boosting affordable housing stock
By Vivienne Shirley, Senior Consultant
The TCPA has recently published a report exploring the ways councils are trying to boost affordable housing rates in their districts. It comes as social house building hits the lowest proportion of overall housing supply since records began, with only 5,900 homes completed in 2017. At the same time, existing stock has rapidly dwindled thanks to right-to-buy sales and conversions to much higher (not so) affordable rents.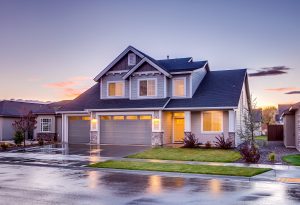 The report follows months of engagement with more than 200 representatives from over 130 councils. Crucially, it finds that some local authorities have developed ambitious Housing Revenue Account (HRA) construction programmes, but have been limited by their HRA borrowing caps. It was hoped that the social housing green paper due to be published before parliament headed off for recess might free councils to build at scale again, but it has failed to materialise.
The paper also finds the new delivery vehicles set up by councils have the potential to meet the need for new homes across a range of tenures, but few are delivering truly affordable social housing – despite this being the most needed type of tenure. Again, lifting the HRA cap and scrapping right-to-buy would do much to help councils meet this critical need.
Another key issue highlighted was the difficulties the current planning system poses for councils, principally the viability test, which is seen by many disgruntled councillors as enabling developers to dodge their affordable housing commitments. These concerns will be assuaged somewhat by the new NPPF, published last week, which states that 'It is up to the applicant to demonstrate whether particular circumstances justify the need for a viability assessment at the application stage… The weight to be given to a viability assessment is a matter for the decision maker'. This should give more power back to councils when it comes to viability.
The report makes a number of recommendations which the TCPA will hope the government takes into account in the delayed social housing green paper. Principally, it highlights the need for government investment beyond the further £2 billion of funding for affordable housing announced in October, and advises that the Autumn Budget's proposed lifting of the HRA borrowing cap for some councils should be extended to all authorities with housing stock. It also suggests that councils should be able to retain 100% of their Right to Buy receipts to reinvest into the construction of new affordable housing. We will wait with anticipation to see whether MHCLG takes these very sensible recommendations on board come the autumn.
You can read the full report here.
Surrey County Council moves forward with £1.5bn joint venture
By Vivienne Shirley, Senior Consultant
Places for People, one of the UK's largest property development and management companies, has been selected by Surrey County Council (SCC) as its partner in a real estate deal expected to last 15 years.
The contract award notice, published yesterday, stated: "If the venture were to reach its full potential the upper range of the value to the market is indicated at £1.5bn."
Places for People was originally approved as SCC's '50/50 partner' back in December, following the government's decision to allow councils to 'unlock' public land for much-needed housing, whilst also creating assets with income potential.
In the first partnership of this kind for a county-wide authority, the JV will build thousands of homes on publicly-owned sites across Surrey and further afield, starting with 32 sites within the county. The council stated that it could work with other authorities on a further 100+ sites, by creating additional partnerships as subsidiaries to the main body, with the potential for more than 5,000 residential units to be delivered.
The JV comes at a challenging time for SCC, which along with other local authorities has been hard hit by government cuts. It hopes that the venture will help it meet savings targets of £250m over the next three years.
Announcing the limited liability partnership in December, Surrey's cabinet member for property and business services Tim Oliver said: "We intend to create a partnership which will not only provide Surrey with much needed extra housing, which will help our boroughs and districts, but also create the opportunity for us to raise funds for services as government support continues to disappear.
"I know some people have expressed concerns around a strategy of using property to raise revenue to support services but we would be failing in our duty to residents if we did not."
The JV is just one of a number of measures the cash-starved council is taking to try to get its finances under control, along with reinventing how it provides children's centre services and cutting special educational needs and disabilities (SEND) budgets by over £20 million.
Local Plan updates
Chelgate bring you Local Plan updates for Aylesbury Vale, Basildon, Central Beds, Chelmsford, Chiltern and South Bucks, Dacorum, East Herts, Epping, Epsom and Ewell, Harlow, Medway, Milton Keynes, Wycombe, Mole Valley, and more:
Aylesbury Vale – The two weeks of hearing sessions of the Examination in Public of the Aylesbury Vale Local Plan ended on Friday 20th July.
Basildon – Elements of the Local Plan are currently under review, and Reg. 19 consultation is expected to take place in October this year.
Central Beds – The Local Plan has been submitted and is now under examination by a Planning Inspector. The hearing sessions have not been scheduled yet.
Chelmsford – Submitted the new Local Plan to the Secretary of State on 29th June 2018. A planning inspector will hold independent examination hearing sessions later this year.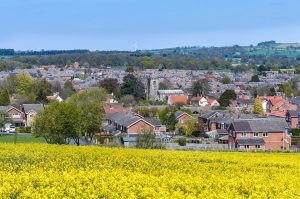 Chiltern and South Bucks – The Councils are reviewing their duty to cooperate engagements with neighbouring authorities.
Dacorum – A pre-submission Draft Plan is expected in late Summer 2019 while the Council continues to gather and evaluate evidence.
East Herts – Following receipt of the Inspector's Final Report on the Examination of the East Herts District Plan, an Extraordinary Council meeting has been arranged for Tuesday 11th September, at which the Council will be asked to determine the adoption of the District Plan.
Epping – The High Court has dismissed the legal challenge to the Epping Forest District Council's Local Plan Submission Version 2017, paving the way for the Council to submit the Local Plan to the Secretary of State for Independent Examination.
Epsom and Ewell – Preparation of the Epsom & Ewell Duty to Co-operate Engagement Plan is scheduled for September – October 2018, with Pre-Submission Public Consultation not due until late 2019.
Harlow – The Council has published the Pre-Submission Publication of the Local Plan. Submission to the Planning Inspectorate for examination is planned for September 2018.
Medway – Reg. 18 Development Strategy consultation ran until 25th June 2018. The Reg. 19 consultation is expected in Winter 2018.
Milton Keynes – The Council has now submitted the Proposed Submission version of Plan:MK to the Planning Inspectorate for an independent examination. Hearing Sessions commenced on 10th July 2018.
Wycombe – The Wycombe District Local Plan has been submitted to the Secretary of State for Communities and Local Government, and hearings started on 16th July.
Mole Valley – Reg. 18 Preferred Options consultation to take place in early 2019 (delayed by May 2018 local elections).
Reigate and Banstead – Following submission of the draft Development Management Plan on 18th May 2018, an independent Planning Inspector has been appointed and Examination Hearings are scheduled to start on 30th October 2018.
Sevenoaks – Draft Local Plan consultation is taking place from 16th July to 10th September 2018.
South Northamptonshire – Reg.19 consultation is expected in October 2018, with submission in January 2019.
St Albans – Council has approved a new draft Local Plan for Publication consultation from 4th September to 17th October 2018.
Surrey Heath – The Draft Surrey Heath Local Plan Issues and Options/Preferred Options Consultation finishes on Monday 30th July, and the Pre-submission Consultation is scheduled for June 2019.
Tandridge – The Draft Local Plan Consultation (Reg. 19) will run from Monday 30th July to Monday 10th September.
Thurrock – Reg. 18 (Issues and Options Stage 2: Spatial Options and Sites) took place in July 2018. Reg. 19 (Draft Local Plan) is scheduled for September 2019.
Tonbridge and Malling – The Reg. 19 consultation is scheduled for October 2018.
Tunbridge Wells – Preferred Options Reg. 18 consultation is completed. Consultation on a Pre-Submission Local Plan (Reg. 19) will take place from September 2019 to October 2019.
Waverley – Part 1: Adopted in February 2018 but will face a High Court challenge this autumn. Part 2: Consultation on preferred options and draft policies (Regulation 18) finished on 9th July 2018. Once all the representations have been collated they will be published on the Council's website. Reg. 19 is scheduled for October/November 2018.
A new face at Chelgate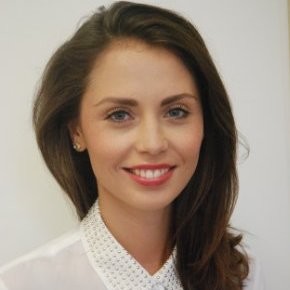 Livia Krisandova joined Chelgate Local in July as client services manager. Timing and coordination are key elements of any development project and Livia's role will be to ensure numerous activities and consultant parties come together to deliver what they need at the right time. She will work with the account managers to ensure we deliver the required activities to the agreed timetable. Livia brings extensive experience in client and account management to Chelgate.
Happy reading!
The Chelgate Local team