Chelgate Local Newsletter – September 2018

Planning Ahead – Planning news, views and insight
This month: Land value capture reform, boost for garden communities, digging into the Social Housing Green Paper and is Right to Buy heading in the wrong direction?
Government looks Onward to land value capture reform
By Kasia Banas, Consultant
The government has been called on to consider radical reform of land value capture for communities in an open letter addressed to the Secretary of State for Housing, Communities and Local Government, Rt Hon James Brokenshire MP.
The letter from conservative think-tank Onward was signed by 16 organisations including the National Housing Federation, CPRE and Shelter, and identified 'the way we buy and sell land' as the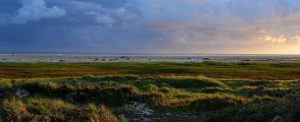 primary cause of England's housing crisis.
The signatories believe more gains from uplifts in land value need to be invested into communities, which will lead not only to less opposition to new development, but also to much better infrastructure. They propose the following three main steps to achieving that:
Monitoring the implementation of changes to Section 106 to ensure that councils deliver, and developers do not continue to 'wriggle out' of their commitments,
Giving local government a stronger role in buying and assembling land for housing, allowing them to plan new developments more effectively, share the benefits for the community and approve developments in places local people accept,
Reform of the 1961 Land Compensation Act to clarify that local authorities should be able to compulsorily purchase land at fair market value that does not include prospective planning permission, rather than speculative "hope" value.
Finally, the letter encourages government to look for good practice examples across the borders, to other countries that are considered to be doing a better job in creating desirable new places for the benefit of all.
There are however, voices from the sector that question the early enthusiasm that these ideas have sparked. Matthew Spry, Senior Director at Lichfields UK, cast a shadow of doubt on the comprehensiveness of the proposals and stipulated that some practical questions need to be answered about them. These include issues around the purpose of capturing land value, resources, a two-tier land market, fairness and more. He warned that the failure to consider these could result in "undermining delivery in a system that, for all its many faults, is beginning to supply more of the homes we need".
The letter was published a month after the National Infrastructure Commission (NIC), the government's infrastructure advisory body, recommended that councils be granted greater powers to capture any uplift in land value arising from planning and infrastructure decisions (policy document).
They also called for powers for local authorities to "levy zonal precepts on council tax, where public investments in infrastructure drive up surrounding property values by 2021″ and for Section 106 pooling restrictions to be removed by 2020 to increase effectiveness of the planning value system.
The government has committed to present the NIC's assessment before parliament, and to respond to it within six months.
On 5 September 2018, the Housing Minster Kit Malthouse is due to appear at the meeting of the Communities and Local Government Committee, which is conducting an inquiry into land value capture. His evidence may provide an early indication as to the government's position on the proposed changes to the land value capture system.
Garden communities set to bloom
By Vivienne Shirley, Senior Consultant
In a busy month for the Secretary of State for Communities, James Brokenshire has announced a new garden communities programme to provide tailored advice and potential grant funding to help get garden village and town projects off the ground.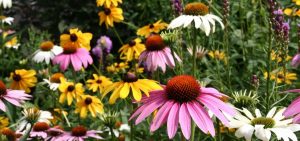 Councils, as well as developers that have express local authority support, have been invited to bid for spots on the programme, which defines garden towns as developments of more than 10,000 homes and garden villages as those between 1,500 and 10,000.
While no new funding has so far been committed, the announcement is designed as a "further step" in the government's existing garden communities programme. The initiative has already supported 23 garden communities that have the potential to provide more than 200,000 homes by 2050.
Like these 23 communities, successful applicants to the new scheme will receive a "tailored package of government support that includes resource funding, expert delivery advice from Homes England and cross-government brokerage to resolve barriers to delivery", in an expansion of the current programme.
James Brokenshire said: "This plan is about the government working with councils and developers to get great homes in keeping with beautiful areas in England.
"We want to help local authorities build strong and vibrant communities where people want to live, work, and raise families."
Reception from the sector
Though the government's support for garden communities has been broadly welcomed, the response to its new initiative has been tempered with caution. Jason Lowes, partner at planning consultancy Rapleys, has pointed out that garden communities are "by their nature a long-term solution and only part of the picture".
Whilst there is no doubt that garden communities offer certain advantages over smaller-scale developments – such as the opportunity for strategic infrastructure planning and chance to minimise the impact of new homes on existing communities – smaller developments on green belt or urban sites are also important. As well as being far faster to deliver, these can give people the chance to live close to their family, friends and jobs.
Meanwhile the importance of ensuring garden villages are planned for properly was highlighted by Victoria Hills MRTPI, Chief Executive of the RTPI, who stated: "We have seen too many large developments in the wrong place with no proper strategic planning… Central and local government must put proactive planning at the centre if they are serious about making a success of developing new garden villages and housing at scale."
Indeed, without proper planning, the government could end up with a host of Ebbsfleet Garden Cities on its hands – the Kent new town beset by delays that has been labelled 'unsustainable, fractured and incoherent'.
Where's the money?
No new money has seemingly been set aside for the programme yet, and that will be the real test of the government's commitment to garden communities.
As Kate Henderson, chief executive of the TCPA, noted: "The autumn budget is an opportunity for the government to be bold and brave in its commitment to unlocking the delivery of new garden communities."
Following the recent disappointing Social Housing Green Paper, MHCLG will need to prove that it is serious about tackling the housing crisis with funding and decisive action, rather than just warm words. Otherwise, Brokenshire's latest announcement risks looking like no more than a PR stunt.
Social Housing Green Paper introduces League Tables and "springboard"
By Kasia Banas, Consultant
Following months of delays and anticipation, a 'new deal' for social housing residents has been launched by the Secretary of State for Communities, James Brokenshire. But despite a raft of new Ministers working on the plan and promises from former Communities Secretary Sajid Javid that the paper would deliver "more of the right homes built in the right places", the announcements in today's paper have fallen somewhat flat with housing associations.
Launching the paper yesterday, James Brokenshire said that "Providing high quality and well managed social housing is a core priority for this government", and that the "green paper offers a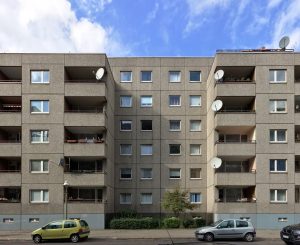 landmark opportunity for major reform to improve fairness, quality and safety for residents living in social housing across the country."
Key proposals in the green paper include:
A league table for Housing Associations, with performance indicators ranking how well they handle repairs and complaints.
A shared ownership scheme that would allow tenants to buy as little as 1% of their property each year
Measures to make the complaints process more efficient and give tenants more tools in dispute resolution and compensation seeking, such as new mediation opportunities
New powers for the Regulator of Social Housing to ensure quality and good management of social homes
Dropping the proposals to introduce fixed term tenancies and letting councils "to continue to have choice" over their use of them
In their efforts to support more people into home ownership, the government is proposing a policy that would allow new buyers of shared ownership homes to staircase up their ownership in purchases of just 1% of their home each year.
This commitment may however be slightly at odds with the government's objective of addressing social housing stigma, as it could be seen to reinforce the perception of home ownership being superior to living in social housing. The new shared ownership scheme could also be the first step in the government's move away from the 'voluntary right to buy' proposals, on which there continues to be a deafening silence.
Expanding supply
Elsewhere the Social Housing Green Paper scrapped plans to make councils sell off their highest value homes, as well as removing Lifetime Tenancies for social tenants. It is also proposing raising the housing borrowing cap for local authorities and reforming Right to Buy receipts, so they can be held for longer than the current three years and used alongside the borrowing cap increase.
Reception from the sector
The sector was quick to react to the announcements, with David Orr at the National Housing Federation endorsing the government's proposals, while others including Shelter and the Joseph Rowntree Foundation have been less flattering. The lack of any actual commitments to new funding for affordable homes, or a target on how many new homes are needed, have been the main criticisms levelled at the government today.
Despite the government's refusal to commit to build more affordable homes, the need for them is apparent than ever. More than 66,000 council homes have been sold under the Right to Buy scheme since 2012, while just 17,911 replacements have been started or acquired, according to Local Government Association statistics.
Cllr Judith Blake, Local Government Association Housing spokesperson, said: "This green paper is a step towards delivering more social homes but it is only a small step, compared with the huge and immediate need for more genuinely affordable homes."
The publication seems to suggest that priority has been given to stronger resident involvement, protection for tenants and tackling stigma over increasing supply of low-cost rented homes. It is quite a departure from the paper's initial objective, outlined by then Housing Secretary Sajid Javid, who said that central to the paper would be finding a solution to getting "more of the right homes built in the right places". This is likely to be a result of the many personnel reshuffles in the Ministry since the announcement of the green paper in September last year.
Consultation
The release of the green paper starts a consultation process on the proposals that will run until 6 November 2018. In addition, another consultation has been launched into how councils spend the money from Right to Buy sales to boost council housing numbers, with proposals to simplify the process councils undergo to replace properties sold under Right to Buy and build the affordable homes their communities.
Is Right to Buy heading in the wrong direction?
By Daniel Fryd, Senior Consultant
Just when it looked like 'Voluntary Right to Buy' was firmly buried in the long grass, Communities Secretary James Brokenshire dug it out earlier this month and announced £200m to revive it as a new pilot scheme.
The new scheme allows housing association tenants in the Midlands to register online to buy their home at a discount, with places allocated through a ballot closing on September 16.
While the news will certainly be welcome to a select few Housing Association tenants in the Midlands, its use in actually helping solve the housing crisis is much more uncertain.
The 'dream of home ownership'
Right to Buy has long been touted by the Conservatives as a way to increase social mobility and provide social housing tenants with a route into ownership. Since 2010, the policy has allowed almost 94,000 households to buy up the council homes they have lived in at a discounted rate.
Voluntary right to buy (VRTB) for housing association properties was then put forward as a Conservative manifesto commitment in 2015. Since then, every Housing Minister has remained conveniently quiet on the policy, making no commitments while it largely faded from public consciousness.
It comes as a surprise then that the VRTB scheme, which can only assist the decline in social housing stock, has suddenly reappeared now: in the same week as a Social Housing Green Paper which allocated no new money for social housing and set no target for future housing numbers.
Over 66,000 council homes have been sold through RTB since 2012 with only 17,000 replacements, so new homes are desperately needed – not a further sell-off.
Government has stated money from homes sold under the pilot will be given to councils to fund one-for-one replacements, but councils are likely to be dubious given they have barely been able to replace 25% of the stock that has been sold off. Early reports from Inside Housing suggest around 3,000 homes will be sold across the Midlands under the Pilot, so there will be plenty of replacements needed.
Hope for council homes
It is not all bad news however. MHCLG released a wider consultation alongside the Social Housing Green Paper on allowing councils to set all RTB discounts locally and keep 100% of receipts from homes sold. This would allow councils across the country to reduce the discount and could help them lower demand if they need to retain some of their stock.
Following publication of the new NPPF, the Housing Revenue Account borrowing cap is also being raised "in areas of high affordability pressures" by up to £1bn over the three years from April 2019. This could give London councils under severe housing pressure like London Borough of Waltham Forest more capacity to replace homes sold under RTB.
The government has also abandoned the "high-value asset levy" policy, meaning councils will no longer have to worry about selling off their most valuable homes in the future, with little prospect of replacing them.
Moving ahead
145,000 new affordable homes are needed every year by 2031, according to the National Housing Federation, so each of these new policies are a positive step towards achieving this. Schemes like VRTB, meanwhile, will not help achieve this. It might even hinder it.
Which is why the government's decision to press ahead with the VRTB pilot at this time seems bizarre. The Social Housing Green Paper's new '1% ownership' scheme for council tenants would have been the perfect replacement policy for Government to offer tenants as an opportunity to own their home.
Brokenshire is pressing ahead, however, and the pilot scheme will run until spring 2020 when MHCLG will decide whether to roll the scheme out to the rest of the country.
If the Midlands councils involved really can find a way to replace every single home they sell by 2020, then perhaps the scheme will prove itself successful. If not, the Government should muster the courage to chalk the policy up as a failure and get on with the job of building more homes, not selling them off.
Local Plan updates – September 2018
Chelgate Local brings you Local Plan updates for Aylesbury Vale, Basildon, Brentwood, Central Beds, Chelmsford, Chiltern and South Bucks, Dacorum, East Herts, Epping, Epsom and Ewell, Harlow, Medway, Milton Keynes, Mole Valley and many more…
Aylesbury Vale – The two weeks of hearing sessions of the Examination in Public of the Aylesbury Vale Local Plan ended on Friday 20th July.
Basildon – Elements of the Local Plan are currently under review, and Reg. 19 consultation is expected to take place in October this year.
Brentwood – Council is set to discuss Reg. 19 around the end of October, which should be followed by the six-week Reg. 19 consultation. Submission to the Secretary of State is planned for December/January with examination in late Spring 2019.
Central Beds – Planning Inspector Mike Hayden wrote to the Council in June regarding the Habitats Regulation Assessment and screening of the proposals in the Plan. Central Beds are required to undertake further work on the Habitats Regulation Assessment before progressing.
Chelmsford – Submitted the new Local Plan to the Secretary of State on 29th June 2018. A planning inspector will hold independent examination hearing sessions later this year.
Chiltern and South Bucks – The Councils are reviewing local transport modelling and their duty to cooperate engagements with neighbouring authorities. Following these, the Councils will review their Local Development Scheme.
Dacorum – A pre-submission Draft Plan is expected in late Summer 2019 while the Council continues to gather and evaluate evidence.
East Herts – Following receipt of the Inspector's Final Report on the Examination of the East Herts District Plan, an Extraordinary Council meeting has been arranged for Tuesday 11th September, at which the Council will be asked to determine the adoption of the District Plan.
Epping – The High Court has dismissed the legal challenge to the Epping Forest District Council's Local Plan Submission Version 2017, paving the way for the Council to submit the Local Plan to the Secretary of State for Independent Examination. However, the Council cannot currently submit the plan for examination due to an injunction placed by Mrs Justice Lang in the High Court on 21 March 2018, restraining the Council from submitting the Local Plan until final determination of the legal proceedings. There is currently no timeline for the decision.
Epsom and Ewell – Preparation of the Epsom & Ewell Duty to Co-operate Engagement Plan is scheduled for September-October 2018, with Pre-Submission Public Consultation not due until late 2019.
Harlow – The Council has published the Pre-Submission Publication of the Local Plan. Submission to the Planning Inspectorate for examination is planned for September 2018.
Medway – Reg. 18 Development Strategy consultation ran until 25th June 2018. The Reg. 19 consultation is expected in Winter 2018.
Milton Keynes – The Council has now submitted the Proposed Submission version of Plan:MK to the Planning Inspectorate for an independent examination. Hearing Sessions commenced on 10th July 2018 and final session took place on 30 August 2018.
Mole Valley – Reg. 18 Preferred Options consultation to take place in early 2019 (delayed by May 2018 local elections).
Reigate and Banstead – Following submission of the draft Development Management Plan on 18th May 2018, an independent Planning Inspector has been appointed and examination hearings are scheduled to start on 30th October 2018.
Sevenoaks – Draft Local Plan consultation is taking place from 16th July to 10th September 2018.
South Northamptonshire – Local Plan Part 2 Reg. 19 consultation is expected in Autumn 2018, with submission by the end of January 2019.
St Albans – Council has approved a new draft Local Plan for Publication consultation from 4th September to 17th October 2018.
Surrey Heath – The Draft Surrey Heath Local Plan Issues and Options/Preferred Options Consultation finished on Monday 30th July, and the Pre-submission Consultation is scheduled for June 2019.
Tandridge – The Draft Local Plan Consultation (Reg. 19) is running from Monday 30th July to Monday 10th September.
Thurrock – Reg. 18 (Issues and Options Stage 2: Spatial Options and Sites) took place in July 2018. Reg. 19 was planned for September 2019, but has been delayed after the Local Plan Issues and Options Stage 2 agenda item was withdrawn from July 25th's Full Council meeting following the publication of the revised NPPF. The intention is to go to Council again in October.
Tonbridge and Malling – The Reg. 19 consultation is scheduled for October 2018 (subject to approval at September's Cabinet and Full Council meetings).
Tunbridge Wells – Preferred Options Reg. 18 consultation is completed. Consultation on a Pre-Submission Local Plan (Reg. 19) will take place from September 2019 to October 2019.
Waverley – Part 1: Adopted in February 2018 but facing a High Court challenge, with arguments to be heard in court on October 9th and 10th. Part 2: Consultation on preferred options and draft policies (Regulation 18) finished on 9th July 2018 – responses now being looked at. Reg. 19 is expected to take place in November 2018.
Wycombe – Submitted for public examination in March 2018. The examination hearings ran from 16th July 2018 to 26th July 2018, and will resume on 4th September 2018 for a further two weeks. The inspector will then issue her report.
We've been busy…
Chelgate Local now has its own LinkedIn page – please follow us to keep up with all our latest news.
We also have a brand new Chelgate Local group where you can share knowledge and engage in discussions about UK property and planning.
For more information on any of the above articles or for details on how we can help you with a planning issue, please contact Mike Hardware.