Chelgate Local Newsletter – November 2018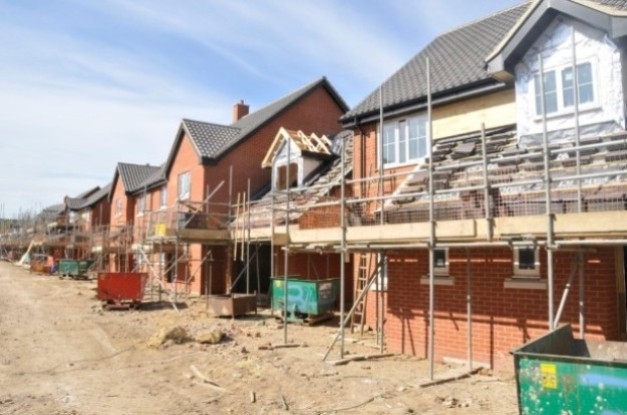 This month: Letwin on land banking, Malthouse ignores ONS stats, upwards extensions, HRA borrowing cap and TCPA's tips on affordable housing
Malthouse calls for "more, better, faster" as Gov ignore latest population stats
By Daniel Fryd, Senior Consultant
Government will not change its housing need targets despite official statistics predicting lower household growth than previously thought, it was confirmed last week.
In a consultation report launched at the end of last week, just before the Budget and its slew of other reports was released, the Ministry of Housing, Communities and Local Government (MHCLG)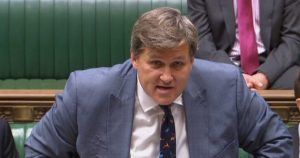 set out its latest position on the standard methodology for calculating housing need. The 19-page consultation contained some fairly complex minor planning tweaks, but the main message was very clear: "lower household projections do not mean fewer houses need to be built."
This will come as something of a blow to local authorities who have been dragging their heels on getting a local plan in place. Certain councils have been delaying their local plan agreement to meet the housing targets set out in the revised NPPF, in the hope that Government would revise down its housing target resulting from the new ONS figures.
Flawed figures
Back in July the ONS released 2016 household population statistics which suggested a drop in the projected population by 53,000 a year between 2018 and 2028. Areas such as Cambridge and Greater saw significant reductions.
To use these statistics to base house-building targets would be a mistake, the new MHCLG publication says however, and would only lead to fewer, larger households living in more expensive homes built in the wrong places.
Running until 7 December 2018, the consultation sets out how Government and councils should ignore the new projections and use the 2014 statistics as a basis for calculating housing need instead, resulting in a minimal change to housing targets.
What now?
The consultation proposes three key changes:
To set out how "2014-based data will provide the demographic baseline for assessment of local housing need".
To clarify that " the 2016-based projections do not qualify as an exceptional circumstance that justifies a departure from the standard methodology".
In the longer term, to "review the formula with a view to establishing a new method" by the time the next projections are issued".
Housing minister Kit Malthouse said: "We must tackle the historic shortage of new homes and restore the dream of ownership for the next generation. To do this we must build more and better homes, faster, and are committed to delivering 300,000 homes a year by the mid-2020s. These proposals maintain this commitment and crucially give stability and certainty for local authorities, so they can get on with the job of building the homes their communities need."
Once MHCLG have digested the responses to the consultation and produced a final note in the new year, the move should put to bed the suggestion that revised household projection statistics mean lower targets for housebuilding should be introduced. There has been a lot of talk about hitting the 300,000 new homes a year point. Sticking to the 2016 projections will help make that a reality.
Onwards and upwards for extensions?
By Vivienne Shirley, Senior Consultant
The government has launched a fresh consultation on permitted development rights (PDR) for upwards extensions, following its 2016 London-focused consultation which concluded with plans being withdrawn.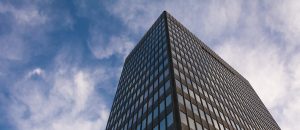 The new plans were trailed at the recent Tory party conference, where communities secretary James Brokenshire said we "need to be smarter on how we use land and the space available" and that this could be done through "prioritising brownfield but also looking at land that's already been built on". The proposals, he claimed, will "permit people to build up on existing buildings rather than build out to use more precious land."
The Ministry for Housing, Communities and Local Government (MHCLG) formally launched a range of possible new planning measures alongside the Budget on Monday, aimed at supporting the high street and increasing the delivery of new homes. These included "a new permitted development right to extend certain existing buildings upwards to provide additional, well designed, new homes to meet local housing need".
As well as proposing additional stories on high street, residential and office buildings, the consultation asks if they should be allowed on premises such as health centres and retail parks. It also includes a range of different height limit policies for respondees' consideration. The consultation will run until 14 January 2019.
Building on earlier plans
The plans build on the revised National Planning Policy Framework (NPPF) released earlier this year, which stated that planning policies and decisions should allow upward extensions where they are sympathetic to their setting. The new consultation document further shows the government recognises the importance of making good use of previously developed land and buildings – including the airspace above them – to create new homes. Indeed, 2017 research by Knight Frank used geospatial mapping technology to find around 41,000 new dwellings could be built in central London using rooftop development space, without impacting the skyline.
While greater certainty about the national policy on upwards extensions will be welcomed by many developers, the announcement has puzzled some given the withdrawal of 2016 plans to incentivise 'building up' in London. The consultation of 2016 found that more than half of responses were not supportive of the proposal with 'a one-size-fits-all permitted development right approach considered unworkable'. It will be interesting to see whether the latest consultation, which also includes the suggested caveat that PDR would be subject to a prior approval process by councils, yields different results.
Response from the sector
The reaction to the fresh proposals for upwards extensions has been mixed, with RTPI chief executive Victoria Hills commenting: "Densification of built-up areas can bring about much-needed housing supply, but quality is as important as numbers… National policy can provide a favourable steer, but local communities should be able to set standards which enable higher buildings to make a positive contribution to housing supply."
However Mike Kiely, chair of the Planning Officers Society, noted that existing office-to-residential PDR have resulted in many poor quality developments. This view was echoed by RIBA president Ben Derbyshire, who commented: "It has become clear the permitted development of offices to residential housing has led to terrible homes."
For example, research released by RICS earlier this year found "inconsistency in the quality of developments, with only 30% of units delivering through permitted development meeting national space standards". The report also found PDR had produced a higher number of substandard homes than those governed through full planning permission.
Meanwhile, Melanie Leech, chief executive of the British Property Federation, largely welcomed the proposals but warned that communities "will only accept development at greater density if local services and infrastructure can adequately support the growing population of a particular area".
How much power is given to councils regarding quality control and community contributions could therefore be a key factor in the success of the proposals. Building up is part of the innovative solution to addressing the housing crisis in urban areas, but it is vital it is done sensibly so we're not left with poorly designed, poor quality homes in the city – whether upwards really is the way to go still remains to be seen.
TCPA proposes 13 steps to deliver truly affordable housing
By Daniel Fryd, Senior Consultant
Despite positive moves to get councils building, the planning system is failing to deliver affordable homes in the country's poorest areas, a new TCPA report suggests.
The responsibility for building affordable homes is now firmly in councils' courts following the Prime Minister's move to lift the Housing Revenue account borrowing cap. Make no mistake –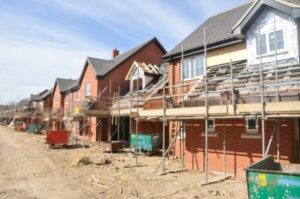 scrapping the borrowing cap is a huge move which means councils finally have the freedom they have been crying out for to significantly boost affordable housing supply.
According to a new research paper from the TCPA, however, the scale of the housing crisis is so severe that despite the new freedom for councils to build, the planning system will continue to fill the gap through requiring developers to build affordable housing within new developments.
With a woeful 2% of councils achieving their full affordable housing target through the planning system, there is clearly a long way to go and further changes needed before we see a genuine uplift in supply. Getting councils building is only one part of the solution.
Affording "affordable" homes
To unpick the problem with affordable housing you have to take a step back.
Speak to young people looking to get on the housing ladder about 'affordable housing' and you face the same questions: what does 'affordable' actually mean? Affordable to whom?
The fact the new NPPF now links affordable housing to market rates, especially in high value areas like London, simply means it in is line with the price of other homes which are broadly unaffordable for young people.
The TCPA report 'Planning for Affordable Housing', released just weeks before Budget 2018, draws on this as a key theme in the report, suggesting the definition of affordable homes should be amended in the NPPF to be based on a measure of local income instead of being pegged to an arbitrary proportion of market rates.
Linking provision of affordable homes to market rates, rather than local incomes, can lead to a situation where councils cannot set their own rents based on local incomes to ensure they meet local need.
13 steps to build affordable homes
Drawing on this, 'Planning for Affordable Housing' puts forward 13 recommendations to improve the planning system to deliver affordable housing, including an overarching recommendation for Government to set a target for the number of new affordable homes the country needs, and a strategy for how to achieve this figure.
Key recommendations include reform of viability assessments to ensure developers build affordable homes after planning approval, reform of land value capture to remove the 'hope value' of land and the rescinding of permitted development rights, which delivers no affordable.
None of these proposals are likely to prove popular with developers, however. The viability system is heavily relied on by developers building homes in expensive areas of high demand (i.e. the entire South East), in order to make their investment feasible.
Land value capture reform has proven unpopular in discussions held by the HCLG committee with developers and planners – Ian Fletcher, director of real estate policy at the British Property Federation (BPF), highlighted that "Crudely applied reform… will deter much-needed private sector investment into housing delivery and our town and city centres."
The Letwin Review
The Letwin Review, published this week at the same time as the Autumn Budget, revealed quite bold plans for councils to compulsorily purchase land at a rate capped at "around ten times existing use value" in order to provide the affordable housing the market requires. This will be an interesting attempt to crack the nut of land value capture in a way which does not drive down land supply.
he removal of the HRA borrowing cap, as well as the announcements in this week's Budget for an extra £650m for councils, and a further £500m of funding for the Housing Infrastructure Fund, to unlock 650,000 homes, will go some way to meeting the housing deficit.
Further measures and further planning changes are clearly still needed before we see a real uptick in provision, however.
Government lifts HRA borrowing cap
By Kasia Banas, Consultant
In one of the biggest announcements from this year's Conservative Party conference, Theresa May presented government's plans to remove the cap on councils' borrowing against housing revenue accounts (HRA).
She told the conference in Birmingham that solving the housing crisis is the "biggest domestic policy challenge of our generation" and councils should not be prevented from playing a part in it. Confirmed by Chancellor Philip Hammond during the Autumn Budget, the Government intends to lift the borrowing cap on 30 October and expects it to result in councils building another 10,000 homes a year, borrowing around £1bn between them.
Warm welcome from the sector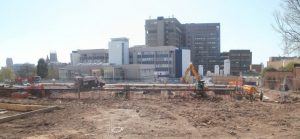 Mrs May's announcement was warmly welcomed by the social housing sector and has already inspired councils to return to housebuilding. Currently, they are building less than 2,000 new homes a year in England. In addition to the huge interest in the Government's previous offer of £1bn of additional HRA borrowing, 60 councils signed an open letter pledging to borrow to invest in new housing after the cap is removed.
An optimistic piece of research for Shelter from 2014 estimated that following scrapping of the cap, councils would be able to build 27,500 homes a year. A similar study by Savills last year projected delivery of 15,000 new homes per annum. The Local Government Association believes that investment in a "new generation" of social housing could provide a boost of up to £320bn for the wider economy in England and Wales over the next 50 years.
Is removing HRA cap enough?
While removing the cap has been dubbed as a move in the right direction, questions remain about the continuing impact of the Right to Buy on council housing. Terrie Alafat, chief executive of the Chartered Institute of Housing, believes the government should suspend the Right to Buy altogether to stem the loss of homes for social rent. Their research estimates the policy costs councils £300m a year and has resulted in the loss of more than 150,000 social rented homes between 2012 and 2017.
Natalie Elphicke, chief executive of the Housing Finance Institute, argues that money, skills and capacity support are needed across the board if the additional funds are to result in new homes. She claims that a recipe for a successful housing delivery for both, HRA and non-HRA councils includes firm political leadership, strong officer teams and the effective harnessing of public and private finance. All councils would also benefit from broader powers for market renewal and retaining housing receipts locally, upfront funding for infrastructure, site prep and start-on-site costs in order to accelerate the delivery of homes on the ground.
Brett Christophers, professor in the Department of Social and Economic Geography, Uppsala University, Sweden, agrees that money is not the sole factor preventing councils from building at scale. He identifies a shortage of public land resulting from decades of privatisation as another restrictive force. His claim is supported by a 2017 study by Janice Morphet and Dr Ben Clifford, in which almost 90 per cent of local authorities cited lack of land as the main reason for not engaging in housing delivery.
The Treasury
Chancellor Philip Hammond officially confirmed scrapping of the HRA borrowing cap during the Autumn budget on Monday but gave no further details on the matter. Given the Treasury's past reluctance to removing the cap, despite years of pressure from Labour, LGA and other campaigners, some remain sceptical about the effect it will have on housing delivery.
These opponents suspect there will be strict conditions and rules tied to the amount the councils will be able to borrow to limit the policy's impact on public spending. It is also suspected that HRA borrowing will come under the prudential code, further restricting councils' housebuilding capabilities.
There are currently no planned announcements of more details about the HRA cap removal, but the industry is hoping it will not have to wait until Spending Review in Spring 2019 before councils can get building.
Letwin Lets Rip in Build Out Review
Somewhere in the middle of the Chancellor's 95 minute Autumn Budget speech was a single line on the publication of Oliver Letwin MP's 'Independent Review of Build Out' report.
Developers, we are told, 'do not engage in systematic land banking'. That's it then. One year on from the commissioning of the report in 2017, we are told something that has been painfully obvious to anyone who is remotely involved in the property sector.
So was the whole thing a waste of time? Not quite. To have that fact confirmed on a national stage by the Chancellor of the Exchequer to the general population, as well as to a media seemingly dead set on tearing down what are seen as nasty developers, is very useful. Some councillors may also listen.
'Homogenous tenure' root of slow build out
As trailed in his Interim Report, the key reason for slow build out of sites for housing is 'homogenous' tenure, Letwin tells us, suggesting there is too much space set aside for housing for market sale. His suggestion in response to this is that builders should be obliged to agree to a greater split in tenure if they are to receive Help to Buy monies or further Government support.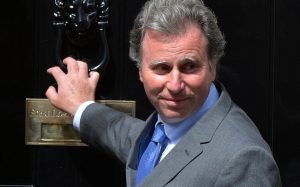 Elsewhere, there were some recommendations for a range of planning changes which will be interesting in terms of the modifications they could bring to housing delivery.
Greater powers for councils have been put forward to compulsorily purchase land at "around ten times existing use value" in order to provide the affordable homes the country. This is not likely to popular with land owners.
In order to drive longer-term delivery, Letwin also proposes giving local planning authorities in areas of high housing demand the powers to set areas within their local plans as land which can only be developed as single large sites.
Chiefly, he also recommends the formation of a National Expert Committee to advise local authorities on the interpretation of the tenure mix requirements for large sites and to take decisions on where the diversity requirements cause an appeal.
No pickup of land value capture
Despite what was reported in the media last week, it looks like hopes of a radical move on land value capture have been parked for now.
The detail of the Budget red book says Government will introduce "a simpler system of developer contributions that provides more certainty for developers and local authorities, while enabling local areas to capture a greater share of uplift in land values for infrastructure and affordable housing."
The reforms include simplifying the process for setting a higher zonal Community Infrastructure Levy in areas of high land value uplift and removing all restrictions on Section 106 pooling towards a single piece of infrastructure.
All in all, the Letwin Review has delivered what are broadly sensible recommendations to reform the planning system to help get houses built. Whether Government will act on these suggestions remains to be seen, as James Brokenshire MP and Kit Malthouse MP's housing policy teams at MHCLG undertake further work before the Government responds in the new year.
Budget 2018 Special
By Vivienne Shirley, Senior Consultant
Hammond's highly-anticipated pre-Brexit budget was slightly underwhelming from a housing and planning perspective. However, he did admit that the Letwin review (published today) confirms that large developers 'do not engage in systematic land banking' – something we already knew but nice to have it confirmed for those who remained unconvinced. The government will respond to Letwin's recommendations early in 2019.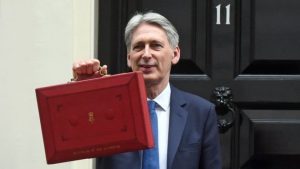 Regarding housing, he announced "a further £500m for the housing infrastructure fund to unlock a further 650,000 homes", along with a new wave of strategic partnerships with nine housing associations to "deliver 13,000 homes across England". There was also £1bn from the British Business Bank to support the "revival of SME house builders", while up to 500 neighbourhoods will be provided with funding to allocate discounted housing to local people. In addition, though a questionable policy, stamp duty relief for first-time buyers was extended to shared ownership homes worth up to £500,000, surprisingly including retrospective relief.
The Chancellor also threw some much-needed funds at beleaguered councils, including a new mandatory business rates relief for public lavatories so local authorities can "relieve themselves" (cue weary laughter). Perhaps more appreciated will be the £420m available immediately to tackle potholes and other highway works, a growing issue in recent years. He further announced £650m available for English councils in 2019/20 and £84m to be invested over five years to expand programmes for children in care, with a social care green paper to follow. In a budget peppered with many fairly minor announcements, Hammond also offered £10m to deal with abandoned waste sites. He further formalised the scrapping of the HRA cap, arguably the most exciting announcement of the lot but nabbed by Mrs May at conference.
There was some good news for the Great British High Street, as Hammond announced £675m for a Future High Streets Fund to support councils in transforming high streets – helping them adapt to the age of internet shopping by investing in improvements. This would also go towards redeveloping underused retail and commercial buildings into residential accommodation where appropriate, with consultation on use class orders and compulsory purchase order regime to follow. He also pledged that many business rates bills will be cut by one third, resulting in annual saving of up to £8,000 for up to 90% of independent businesses.
All in all, though the spending commitments announced are the "largest discretionary fiscal loosening" since the OBR was created, they won't go very far towards solving the housing crisis.
Chelgate Local invites you to our Breakfast Briefing on the Role of County Councils
We welcome you to attend our breakfast briefing on the shifting role of county councils in planning, with a focus on Hertfordshire.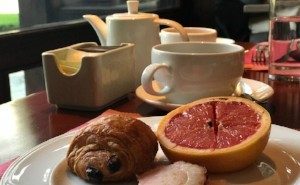 We will hear from local politicians, housing associations and developers on how county councils are playing a far greater role in the planning of infrastructure and larger developments.
Come along on 7th December, 8-10am in St Albans. Email vshirley@chelgate.com to reserve your spot, places are limited!
Local Plan updates – November 2018
Ashford – The Council consulted on Main Modifications to the Ashford Local Plan 2030, following the hearing sessions of the examination and the post hearings advice note received from the Inspectors. The consultation proposed changes to the Ashford Local Plan 2030 Submission Version. It run for a period of six weeks from Thursday 13th September 2018 until 5pm on Friday 26th October 2018.
Aylesbury Vale – Examination in Public has now ended, Inspector's Report is expected in Autumn 2018 and adoption is planned for January 2019.
Basildon – The revised Publication Local Plan was adopted by the full Council on 18 October 2019, and the six-week Reg. 19 consultation is expected to be announced soon. Basildon is on the SoS's 'naughty list' and MHCLG chief planner was dispatched to the council earlier this month to 'discuss' the final stages of the local plan process – Basildon is likely to be abiding by the current timetable.
Bexley – The Council is currently preparing Local Plan's preferred approach policies. Consultation on preferred approach to Local Plan policies will take place in January 2019
Braintree – Writing to the Government's Planning Inspector following an agreement to continue work on the proposals, Braintree, Colchester and Tendring Councils have set out their timetable for completing the further evidence required after the first inspection earlier this year. The evidence and a new sustainability appraisal are expected to be completed by January next year and public consultation will follow.
Brentwood – Council is set to discuss Reg. 19 around the end of October, which should be followed by the six-week consultation. Submission to the Secretary of State is planned for December/January with examination in late Spring 2019.
Bromley – The council submitted the Draft Local Plan for examination on 11 August 2017. The Bromley Local Plan examination hearings took place between 4 and 14 December 2017 the council is awaiting the Inspectors Report.
Broxbourne – The Broxbourne Local Plan 2018-2033 was submitted to the Secretary of State for independent examination on 15th March 2018. Hearing sessions will end on the 8th of November 2018.
Cambridge and East Cambs – The Council submitted the Local Plan to the Secretary of State in February 2018. The examination finished on 9 October 2018 and the councils is awaiting inspector's report.
Canterbury – Local Plan was adopted in July 2017.
Castle Point – Regulation 18 Consultation run between 4 July and 15 August 2018. Regulation 19 consultation is planned for January 2019 and submission to Secretary of State in April 2019. Another council on the SoS 'naughty list' so is likely to be adhering to the timetable.
Central Beds – Planning Inspector Mike Hayden has identified a number of pieces of work to be completed by the Council before progressing to the hearings stage. He will liaise with the Programme Officer on potential dates for the hearings in early 2019, subject to the completion of the work.
Chelmsford – The Secretary of State has appointed Yvonne Wright as the inspector. The Inspector has confirmed that the Independent Examination hearing sessions will start on Tuesday 20 November 2018.
Chiltern and South Bucks – The next stage of the approved Local Development Scheme (draft Plan publication under Regulation 19) in June/July 2018 was not met. This is due to the need to undertake specific strategic highway (motorway) junction modelling. The Councils will review the Local Development Scheme once the timetable implications for this additional work are known.
Colchester – Writing to the Government's Planning Inspector following an agreement to continue work on the proposals, Braintree, Colchester and Tendring Councils have set out their timetable for completing the further evidence required after the first inspection earlier this year. The evidence and a new sustainability appraisal are expected to be completed by January next year and public consultation will follow.
Dacorum – A pre-submission Draft Plan is expected in August 2019 while the Council continues undertaking the Duty to Co-operate and public and stakeholder engagement.
Dartford – Strategic Issues Consultation was held in June/July 2018. Responses to the consultation are being reviewed. A formal Sustainability Appraisal Scoping consultation is to be held in Autumn 2018.
Dover – Regulation 18 consultation is planned for July/August 2019, with adoption expected in February 2021.
East Herts – East Herts' District Plan was approved on the 23rd of October.
Elmbridge – Preferred Options Consultation has been delayed due to the number of additional evidence-based documents that were being prepared in response to the Issues & Options consultation and the continued Government changes to National Planning Policy including the revisions to the National Planning Policy Framework (NPPF). A report would be considered by Cabinet in November 2018 setting out a new Local Development Scheme.
Epping Forest – The Local Plan has been submitted for approval and Ms. Louise Phillips from the Planning Inspectorate has been appointed to carry out the independent Examination, but it is unlikely that any hearing sessions will be held until the New Year at the earliest.
Epsom and Ewell – Preparation of the Epsom & Ewell Duty to Co-operate Engagement Plan is scheduled for September-October 2018, with Pre-Submission Public Consultation not due until late 2019.
Folkestone and Hythe – The Council submitted their Places and Policies Local Plan to the Secretary of State on the 28th September 2018 for independent examination. The Planning Inspectorate has appointed Mr Jameson Bridgwater to oversee the examination process.
Gravesham – Local Development Scheme planned for Stage Two of Reg 18 consultation for November and December 2018, but it has not been announced yet.
Guildford – The Council held a six-week public consultation on the proposed main modifications to the plan between 11 September and 23 October 2018. Representations received during the consultation will be provided to the Inspector, who will consider whether to recommend that these modifications should be made in order to make the plan sound. The Inspector has indicated that he intends to hold a further hearing to discuss the housing requirement arising from the latest household projections, the implications for the additional sites that were included in the main modifications, and the way forward. A date for this hearing has not yet been established.
Harlow – Approved at Full Council on 20th September and to be submitted for inspection. This despite only receiving 72 responses to the reg 19 consultation. The council is in some turmoil following the resignation of two Labour councillors and two others to stand down next May. By-elections are set to take place in November although the balance of power is not expected to change.
Havering – Following the hearings which took take place between the 9th and 19th of October 2018, the Inspector has some outstanding concerns in relation to the Local Plan and the evidence which underpins it. The Council needs to provide the inspector with a timescale for preparation and submission of the additional information by 12 November 2018.
Hertsmere – Consultation on 'potential housing and employment locations' opened on 25 October and will end on 20 December 2018.
Maidstone – New Local Plan was formally adopted at Full Council on 25 October 2017.
Maldon – The Secretary of State Approved the Maldon District Local Development Plan on 21 July 2017.
Medway – Reg. 18 Development Strategy consultation ran until 25th June 2018. The Reg. 19 consultation is expected in Winter 2018.
Milton Keynes – The Council has published a schedule of main modifications to Plan:MK for a six-week consultation period between the 31 October and the 12 December 2018.
Mole Valley – Reg. 18 Preferred Options consultation to take place in early 2019 (delayed by May 2018 local elections).
North Hertfordshire – The inspector wrote to the Council on 29 October 2018 outlining further tasks and providing a draft schedule of main modifications produced by the Council.
Reigate and Banstead – Following submission of the draft Development Management Plan on 18th May 2018, an independent Planning Inspector has been appointed and examination hearings started on 30th October 2018.
Rochford – Preferred Options Document public consultation (Regulation 18) is planned for October/November 2019.
Runnymede – The Council submitted the Runnymede Local Plan to the Secretary of State on 31st July. Hearing sessions will commence on Tuesday 27th November for a period of three days plus a reserve day. This will be the initial stage of hearing sessions, further hearings are likely to take place in early 2019.
Sevenoaks – The Draft Local Plan consultation ended on 10th September 2018 and the Planning Policy Team is now considering comments. The draft Local Plan will then be considered by councillors in November and December, with the aim of publishing the final version by the end of 2018. This version will be submitted to the Government's Planning Inspector in Spring 2019.
South Cambs – On 27 September 2018, the South Cambridgeshire Local Plan was adopted and the Adopted Policies Map was agreed for publication.
Southend-on-Sea – Issues and Options public consultation is expected in Autumn/Winter 2018.
South Northamptonshire – Local Plan Part 2 Reg. 19 consultation was passed by committee on 19th September and will run for six weeks from 4 October to 16 November 2018, with submission by the end of January 2019.
Spelthorne – The Council is busy continuing to produce evidence including a Stage 2 Green Belt Assessment. The Council will be publishing the Stage 2 assessment and next public consultation in Summer 2019.
St Albans – Reg. 19 consultation run until 17th October 2018. All valid representations will then be considered by the Council and submitted for independent public examination.
Stevenage – Still awaiting the secretary of state's permission to move forward with its local plan following last November's holding direction, after concerns were raised by Stevenage Tory MP Stephen McPartland, including over proposals to regenerate Stevenage's train station and town centre.
Surrey Heath – The Draft Surrey Heath Local Plan Issues and Options/Preferred Options Consultation finished on Monday 30th July, and the Pre-submission Consultation is scheduled for June 2019.
Swale – The Council will be publishing a Local Development Scheme shortly which will set out the timetable for preparing the next Local Plan.
Tendring – Writing to the Government's Planning Inspector following an agreement to continue work on the proposals, Braintree, Colchester and Tendring Councils have set out their timetable for completing the further evidence required after the first inspection earlier this year. The evidence and a new sustainability appraisal are expected to be completed by January next year and public consultation will follow.
Tandridge – The Draft Local Plan Consultation (Reg. 19) finished on Monday 10th September. The Council is now analysing the feedback, which will be presented to the Planning Policy Committee in late 2018.
Thanet – The draft Local Plan was published on 23 August 2018. The period for comments closed on Thursday 4 October. The Council is now registering the comments received. The draft Local Plan, together with supporting documents and all the comments, will be submitted to the Planning Inspectorate for Examination in the near future.
Three Rivers – Potential Sites Consultation is open between 26 October and 7 December 2018. Publication stage is planned for Autumn 2019.
Thurrock – Reg. 18 (Issues and Options Stage 2: Spatial Options and Sites) took place in July 2018. Reg. 19 was planned for September 2019 but has been delayed after the Local Plan Issues and Options Stage 2 agenda item was withdrawn from July 25th's Full Council meeting following the publication of the revised NPPF.
Tonbridge and Malling – The Reg. 19 consultation is set to run until 19th November 2018. The council aims to submit its local plan to the secretary of state by the end of 2018.
Tunbridge Wells – Preferred Options Reg. 18 consultation is completed. Consultation on a Pre-Submission Local Plan (Reg. 19) will take place from 30th March 2020.
Uttlesford – Consultation on the Addendum of Focussed Changes to the Regulation 19 Local Plan will run until 27 November 2018. Following this period, the plan will be submitted, along with the representations, to the government for independent examination. Aim is to submit before 24th January 2019.
Watford – Issues and Options consultation run from Friday 7 September to Friday 19 October. First draft local plan is expected in Autumn 2019.
Waverley – Waverley Borough Local Plan Part 2: Site Allocations and Development Management Policies – Pre-Submission Draft was set to be approved on 31 October but was withdrawn from the agenda and instead will be considered at future executive and full council meetings, dates of which are yet to be confirmed.
Welwyn Hatfield – Local Plan was submitted for examination on 15 May 2017. The hearings are scheduled to finish in the week commencing 10 December 2018.
Woking – The revised Local Development Scheme approved by Council on 18 October 2018 schedules Publication of Submission draft Site Allocations DPDs (Reg.19) to take place in October/November 2018.
Wycombe – Submitted for public examination in March 2018 – the final scheduled hearing session took place on September 26th and the inspector did not indicate that she wished to hold any further hearings at this time. She indicated that her final report will be in the first quarter of 2019.