Chelgate Local Newsletter – December 2018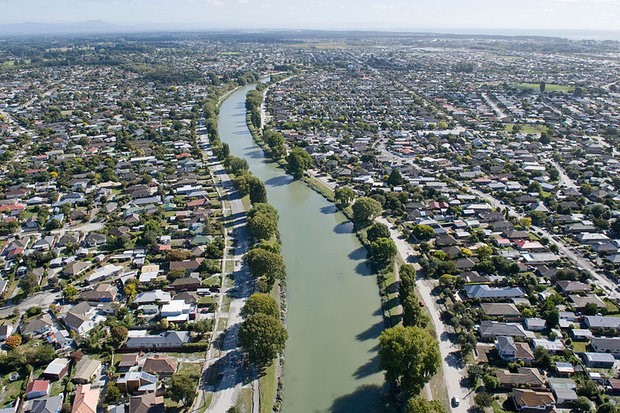 Raynsford Review, understanding councillors, super-prime market steadies, Castle Point crisis and new homes slow
Raynsford reins in 'patchwork' planning system
By Kasia Banas, Consultant
There is a 'chaotic patchwork' of different planning responsibilities in the country, the long-awaited Raynsford Review of the planning system warned earlier this month.
The report, which provides "a holistic appraisal of the kind of planning system that England will need from 2020 onwards", calls for a people-centred planning system, compatible with promoting the health, well-being and civil rights of communities.
The esteemed former Housing Minister Nick Raynsford identifies restoring public confidence in the planning system as one of our generation's greatest challenges. He also stipulates that visionary planning should include measures to ensure that we meet the environmental challenges such as those arising from the threat of global warming.
The proposals
The Review proposes a wide-ranging programme for a new system which can lead to greater certainty and coordination of investment, as well as protection and enhancement of people's lives and well-being.
In the hopes of reducing inequality and inefficiency, it calls for seven "immediate actions", which constitute part of a much more comprehensive, 24-point list of recommendations for change.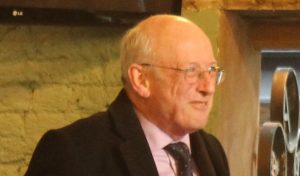 Among the most significant of the "immediate actions" are:
scrapping proposals to introduce a new Permitted Development Right allowing commercial buildings to be demolished and redeveloped as housing
guaranteeing the upcoming Environment Bill and its principles are adopted within the planning system
giving the National Infrastructure Commission statutory powers for preparing a national planning framework for England
integration of new measures for residents to influence local decisions in all parts of the planning process
clear policy direction on the returns landowners can expect when calculating viability assessments
The list of comprehensive recommendations for change includes calls for the government to:
make promotion of the "long-term sustainable development of the nation and the health, safety and wellbeing of individuals" a legal purpose for the planning system
introduce a duty for local planning authorities to plan for high-quality and affordable homes
shift the responsibility for preparing National Policy Statements from government departments to the National Infrastructure Commission
produce a new Sustainable Development and Wellbeing Act
Remove hope value in market valuation through a change to the Land Compensation Act 1961
Permitted development rights
One of the most commented on proposals has been the call to "immediately restrict" the use of permitted development rights, which have been branded as 'toxic'.
Conversions of office spaces into residential units have been allowed since 2015 under permitted development rights and have contributed to about 10% of the new homes created between 2015-16 and 2016-17.
The number of new homes being brought forward through Permitted Development Rights has fallen dramatically over the last year however, with the latest stats showing a drop of 28% over the last year.
The government is currently consulting on extending these rights to high street shops, enabling their transition into residential units without planning permission.
Raynsford calls for 'return powers over permitted development to local government', a postulate supported by the voices from the sector such as LGA's Martin Tett or the chair of the housing, communities and local government committee Clive Betts who have also expressed their concerns around the policy's disregard for local democracy.
Reception from the sector
The Review was met with a mixed reception and during the launch event in the House of Lords, Raynsford himself admitted the stark criticisms of the current planning system and the permitted development rights in particular, have divided opinion.
Another contentious issue has been the report's support for the community right to challenge which has come under scrutiny because of its similarity to third party rights of appeal (TPRA).
Despite Raynsford's assurances as to differences between what is proposed in his report and TPRA, Melanie Leech, chief executive of the British Property Federation, said BPF does not "support the introduction of this in any guise". Leech also has campaigned against introducing a post-permission third party right of appeal, "as it will lead to more decisions made centrally, rather than locally, and clog up the planning system."
Other criticisms revolved around issues of overwhelming focus on the south of England, lack of emphasis on leadership, support for neighbourhood plans or the feasibility of introducing any of the report's recommendations.
However, Roberta Blackman-Woods, Labour's shadow planning minister, expressed her and her party's support for the review. She was joined by a number of lawyers, local community representatives, RICS representatives and voices from the sector such as RTPI and Shelter.
Next steps
Raynsford is set to tour the country trying to meet people at all levels of government and business to introduce some of the report's recommendations and gain a cross-party and cross-sector support for his proposals. Raynsford has his supporters but it seems he has a long way to go to gain widespread support for his proposals, figuratively and literally.
STOP PRESS: First council intervention now on the cards…
By Michael Hardware, Director of Planning and Property
Castle Point council this week voted its draft local plan down. As the council is on the Secretary of State James Brokenshire's 'naughty list' it looks likely that the Government will intervene and the south Essex authority will become the first in the country to have its plan-making powers taken away.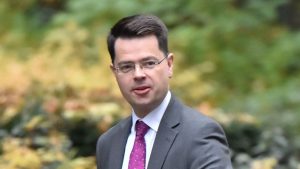 Councillors were expected to approve the draft local plan for 4,800 homes so it could go to Regulation 19 consultation and submission for inspection in January, keeping within the timetable set out. But Councillors voted 16-15 to reject the local plan as it stands.
Castle Point were issued a warning in November last year requiring it to complete its local plan by January this year. It did not conform so in March MHCLG wrote advising that 'intervention' would take place if completion did not materialise. The scene is now set for the Government to take over.
There are plans in place for Government to pass the plan-making powers from any failing local authority to the respective county council, although it not clear how that will happen. As Essex County Council does not really have the experience or expertise to take this on, it is likely planning consultants will be appointed under its auspices to undertake the task. Whether that would be under the cabinet member responsible for planning or the Development and Regulation Committee we will wait and see.
It has been rumoured that MHCLG has been looking to make an example of a local authority as that would have the impact of bringing many of the other wayward local authorities into line. Some have viewed the Government's threat as simply that, but now we will see just how sharp MHCLG's teeth are.
Understanding Councillors
By Michael Hardware, Director of Planning and Property
We have all at some point come out of a planning committee wondering what had just happened. A perfectly reasonable policy-complaint planning application had been unexpectedly refused for vague and perhaps spurious reasons, or on an issue which you were not aware of.
Although planning committees are not supposed to be political, politics can sometimes get in the way. Members consider applications on their merits, but occasionally conflicting priorities can influence decisions.
Politics never goes away
After all, councillors are politicians. They were elected to represent their wards – if they do not then they will not be elected next time. This is a key motivation and becomes more significant the closer to an election you get. In councils where elections are by thirds, the politics never goes away. Although councillors are still elected for four years, the political groups are always in election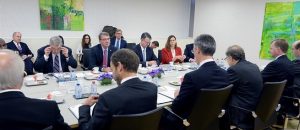 mode as there are local elections every year – even on the fourth year, the elections are for counties.
This is exacerbated where a council has a small overall majority. The controlling parties will understandably be paranoid about losing any seats and so will not take decisions which are politically risky. The opposition will be all fired-up as taking control is only an election away – they will be challenging every decision vociferously, probably out of all proportion to the issue at hand!
Similarly, councillors in marginal wards will be particularly susceptible to politics: they know that one wrong move will change that majority resulting in their, or their colleagues, being beaten at the next election. They will want to be seen to be campaigning for the community, fighting for what it wants, and sticking-up for every resident who has an injustice. This, even if it goes against their own personal views, and possibly against those of their party. Similarly, opposition candidates will be over-critical of everything.
Any proposed development will always motivate the noisy minority, creating a perception the community is against these. A good ward councillor will be able to judge whether that is the case and act accordingly. More often than not, however, we will see the ward councillor campaigning against a proposed development for the reasons outlined above.
Even without the influence of elections, there is an inherent conflict of interests: although ward councillors are elected to represent their wards, they are also bound to consider what is good for the community as a whole. This is where the planning committee system works well – the committee is drawn from the wider area and so will have a more detached view and will be able to consider the wider benefits of a proposal. Ward councillors will always be allowed to speak on applications affecting their wards, and where they sit on the committee, may be able to participate in the debate and vote, although they will need to declare the interest. Other councils, however, exclude sitting ward councillors in these circumstances either for that item or for the whole meeting, requiring a substitution.
Avoiding googlies at planning committee
But it is the 'googly' at the committee meeting which is the most frustrating: an issue which has not come up before, or you thought had been addressed, suddenly becomes huge on the night and results in a refusal or deferment. Although politics sometimes is the cause of these, it is more often a late issue raised by residents which touches a nerve, or through rumour or hearsay has been blown out of all proportion. Conversations with members before committees should identify these, and hopefully provide time for them to be addressed ahead of the committee.
Whenever contemplating a planning application, it is important for you to understand the political environment you are entering from the outset: the make-up of the council, the balance of power, what wards are up for election and the marginality of those wards. It is also important to know the general position on development, the local issues and the potential for opposition for your development before you start.
Growth in new homes slows as Local Plan deadline looms
By Daniel Fryd, Senior Consultant
The growth in the number of new homes in England has slowed significantly despite more than 222,000 homes being built in England last year.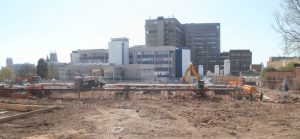 MHCLG statistics released earlier this month showed new home completions at their highest rate for 10 years, but the rate of growth has fallen to 2%, compared to a 15% rise in 2016.
The statistics also showed the number of new affordable homes increasing, while new homes provided through Permitted Development Rights have fallen considerably.
While the latest figures have been heralded as a success by Communities Secretary James Brokenshire MP, there is clearly still a long way to go before the target of 300,000 new homes a year by the mid-2020s can be reached.
At the current rate, it will be 2034 before the Government hits its ambition of 300,000 new homes a year.
New builds, not office-to-resi
New build completions were up 6% on last year, with the number of homes provided through Permitted Development Rights (PDR) down by a whopping 28%.
While new rules in the NPPF made it easier for PDR to be implemented to convert buildings to residential, use has predictably clustered around major cities and in the home counties where there is high demand.
Applications for office to residential conversions have steadily dropped over the last year, largely down to a decline in the availability of office buildings which are appropriate for conversion to housing.
PDR will continue to play an important role in providing housing in areas of high demand, but it is clear it is not a long-term solution and that new build rates will have to increase further as the number of suitable office buildings falls.
Affordable homes
There was also good news for the Government and first-time buyers as statistics showed the number of new affordable homes rose by 12% to 47,355.
Affordable rent has become the most common tenure type for affordable homes, with a total of 26,838 new affordable rent homes – 57% of the overall number of affordable homes.
The effect of the Government's much-celebrated policy to remove the HRA borrowing cap, announced in Budget earlier this year, is likely to bear over the coming years with a further increase in affordable home delivery.
Local Plans and Delivery Tests
With a deadline of 24th January 2019 for councils to submit Local Plans or face the new NPPF rules and their revised housing figures, we are seeing a flurry of activity. This is expected to continue in the coming months as developers look to start work on approved sites.
The result of MHCLG's Housing Delivery Test, set to be released in the very near future, are also expected to move things along, as the list of the worst performing local authorities who need to step up their building rates the most are released.
The test will look at the construction of homes over three-years against the assessed need for new homes, with the worst performing councils potentially facing having their plans declared out of date by the Government.
We await the test results with bated breath.
Pent-up demand for penthouses?
By Vivienne Shirley, Senior Consultant
The super-prime market is rarely affected by the vagaries of the general housing market, but it is a very good guide to confidence in the economy – if rich people are investing in London, they obviously think the UK has a prosperous future.
With this in mind, many will be relieved by new research revealing sales of "super-prime" multi-million pound properties in London have remained remarkably resilient. Despite ongoing fears of a no-deal Brexit leading to financial disaster for the country, overseas investors are reported to have splurged over £400m on four super-prime central London properties in the last couple of months alone.
Knight Frank's latest super-prime market insight report shows the number of super-prime transactions was marginally down on the previous year, from 133 to 121, though the total sales value was up 22% on 2017 and 23% on 2016. The report suggests this could be due to the instability of the general election and Brexit referendum respectively in those years. The number of prospective buyers has also increased, though prices have declined to more than make up for the higher rates of stamp duty introduced by Osborne in December 2018.
West is best
Sales have been most resilient in areas such as Notting Hill and Chelsea which attract more needs-based buyers – British-based buyers who will remain in the UK regardless of Brexit. These areas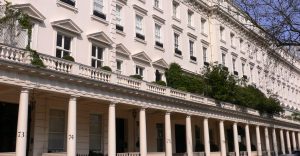 are also boosted by the greater availability of wider-layouts in homes, which are generally preferred by purchasers. Research by Coutts also agrees 'west is best', with the only areas showing positive annual growth in prime property prices Chelsea, Kensington, Notting Hill & Holland Park, St John's Wood, and Regent's Park & Primrose Hill.
Both reports suggest potential buyers are holding off until a sensible Brexit agreement is in sight and will then pounce as Rory Penn, Head of Private Office at Knight Frank, explains: "Viewing levels remain high and a number of buyers have been scrutinising the market over a long period of time…
"Once there is a feeling that a sensible Brexit deal has been reached and speculation over the future of the government dies down, I believe there is a certain amount of pent-up demand that will be released."
Caution in the London market
The caution seen in the super-prime market reflects the rest of London's housing market, with figures from the Office for National Statistics showing the average cost of a home across the capital slipped by 0.3 per cent to £482,000 in the year to September. Flats have been hardest hit, with the average apartment costing almost £16,000 less than in July 2017.
Jonathan Samuels, chief executive of property lender Octane Capital, noted: "London continues to be the weak link in the UK's property market… As one of the world's foremost financial hubs, the capital is highly exposed to the fall-out from Brexit."
What's next?
Buyers and sellers will be anxiously watching the result of the Brexit parliamentary vote in the next few weeks and as far as the market's concerned, the sooner a sensible Brexit deal (or exit from Brexit) is reached the better.
Mohammad Syed, Head of Asset Management at Coutts, concluded, "The end of Brexit uncertainty – when it arrives – is likely to release some pent-up demand and see a rise in market activity and prices. But we believe that it will be some time before transaction volumes return to the levels seen in 2013."
Local Plan updates – December 2018
Ashford – The consultation on the Main Modifications closed on the 26th October. The representations received during the consultation have been forwarded on to the inspectors for their consideration. The Council is awaiting the inspectors' responses to the Main Modifications
Aylesbury Vale – The council raised various points in relation to the Inspector's interim findings, following the hearing sessions in July 2018 and is awaiting inspector's response. Adoption is planned for January 2019.
Basildon – Regulation 19 consultation is running until 5pm on 17 December 2018. Revised Publication Local Plan will be submitted to the Secretary of State after the close of this consultation.
Bexley – The Council is currently preparing Local Plan's preferred approach policies. Consultation on preferred approach to Local Plan policies will take place in January 2019
Braintree – Writing to the Government's Planning Inspector following an agreement to continue work on the proposals, Braintree, Colchester and Tendring Councils have set out their timetable for completing the further evidence required after the first inspection earlier this year. The evidence and a new sustainability appraisal are expected to be completed by January next year and public consultation will follow in March 2019.
Brentwood – Brentwood's Pre-Submission Local Plan was approved. The public consultation was set to run from mid-November to mid-January 2019, with a view to submit it to the Secretary of State by March 2019 but has not started yet.
Bromley – The council submitted the Draft Local Plan for examination on 11 August 2017. The Bromley Local Plan examination hearings took place between 4 and 14 December 2017 and main modifications consultation run from June 22 until10 August 2018.
Broxbourne – The Broxbourne Local Plan 2018-2033 was submitted to the Secretary of State for independent examination on 15th March 2018. Hearing sessions ended on the 8th of November 2018 and the council has now published a lost of main modifications prepared in response to the inspector's report.
Cambridge and East Cambs – On 28 September 2018, the last scheduled Hearing day took place. All other Inspector determined matters and issues were scheduled to take place by written representations thereafter, with consultation on potential modifications in due course.
Canterbury – Local Plan was adopted in July 2017.
Castle Point – At a special council meeting on 28 November 2018 councillors refused to authorise a consultation on its draft local plan ahead of its submission for examination. Castle Point Council will now wait to hear whether full Government intervention will take place.
Central Beds – The hearings part of the examination of the Central Bedfordshire Local Plan are expected to commence in Spring 2019.
Chelmsford – The Independent Examination hearing sessions started on 20 November and will run until 14 December 2018.
Cherwell – Preliminary Hearing on the Partial Review of Local Plan Part 1 was held on 28th September and the Inspector has advised to proceed to Main Hearings. Dates and matters for the Main Hearings are yet to be confirmed. The council is also preparing a Part 2 to the Adopted Local Plan 2011-2031 (Part 1) which will contain non-strategic site allocations and development management policies.
Chiltern and South Bucks – The next stage of the approved Local Development Scheme (draft Plan publication under Regulation 19) in June/July 2018 was not met. This is due to the need to undertake specific strategic highway (motorway) junction modelling. The Councils will review the Local Development Scheme once the timetable implications for this additional work are known.
Colchester – Writing to the Government's Planning Inspector following an agreement to continue work on the proposals, Braintree, Colchester and Tendring Councils have set out their timetable for completing the further evidence required after the first inspection earlier this year. The evidence and a new sustainability appraisal are expected to be completed by January next year and public consultation will follow.
Dacorum – A pre-submission Draft Plan is expected in August 2019 while the Council continues undertaking the Duty to Co-operate and public and stakeholder engagement.
Dartford – The council is now undertaking the statutory consultation on the Sustainability Appraisal 'Scoping Report' which will run until December 5th 2018.
Dover – Regulation 18 consultation is planned for July/August 2019, with adoption expected in February 2021.
East Herts – East Herts' District Plan was approved on the 23rd of October.
Elmbridge – On 30 October 2018, a new Local Development Scheme was approved and sets out the work programme up to 2021. Regulation 18 consultation is now planned for August/ September 2019.
Epping Forest – The Local Plan has been submitted for approval and Ms. Louise Phillips from the Planning Inspectorate has been appointed to carry out the independent Examination. The hearing sessions will open on Tuesday 12 February and will run until Thursday 23 May 2019.
Epsom and Ewell – Pre-Submission Public Consultation is planned for late 2019.
Folkestone and Hythe – The Council submitted their Places and Policies Local Plan to the Secretary of State on the 28th September 2018 for independent examination. The Planning Inspectorate has appointed Mr Jameson Bridgwater to oversee the examination process.
Gravesham – Local Development Scheme planned for Stage Two of Reg 18 consultation for November and December 2018, but it has not been announced yet.
Guildford – The Council held a six-week public consultation on the proposed main modifications to the plan between 11 September and 23 October 2018. The Inspector has indicated that he intends to hold a further hearing to discuss the housing requirement arising from the latest household projections, the implications for the additional sites that were included in the main modifications, and the way forward. A date for this hearing has not yet been established.
Harlow – Approved at Full Council on 20th September and submitted to the Secretary of State. Inspector has not been appointed yet.
Havering – Following the hearings which took take place between the 9th and 19th of October 2018, the Inspector has some outstanding concerns in relation to the Local Plan and the evidence which underpins it. The Council will aim to have the additional work completed as soon as reasonably possible in January 2019 and by the end of that month at the latest.
Hertsmere – Consultation on 'potential housing and employment locations' opened on 25 October and will end on 20 December 2018.
Maidstone – New Local Plan was formally adopted at Full Council on 25 October 2017. The Council is already preparing its review, with a regulation 18 – scoping/options consultation planned for summer 2019.
Maldon – The Secretary of State Approved the Maldon District Local Development Plan on 21 July 2017.
Medway – Reg. 18 Development Strategy consultation ran until 25th June 2018. The Reg. 19 consultation is expected in Winter 2018/19. Further information on the timetable for the publication of the draft Local Plan will be set out in a report to Cabinet on 18 December 2018
Milton Keynes – The Council has published a schedule of main modifications to Plan:MK for a six-week consultation period running between 31 October and 12 December 2018.
Mole Valley – Reg. 18 Preferred Options consultation to take place in early 2019 (delayed by May 2018 local elections).
North Hertfordshire – Following the hearing sessions into the Local Plan, the Inspector published his proposed Main Modifications to the plan and the accompanying Sustainability Appraisal. The Main Modifications will be considered by the Council's Cabinet at a special meeting on 10 December 2018. Subject to their approval, consultation will then be held on the Main Modifications.
Oxford City – The proposed submission document for the Local Plan 2036 has been published for consultation. The consultation period runs from 10am on Thursday 1 November to 4pm on Friday 28th December 2018.
Reigate and Banstead – Following submission of the draft Development Management Plan in May, examination hearings ran from 30th October to 9th November 2018. The next stage will be consultation on Main Modifications to the submitted DMP, which the Inspector is currently considering. This is anticipated to be in early 2019.
Rochford – Preferred Options Document public consultation (Regulation 18) is planned for October/November 2019.
Runnymede – The Council submitted the Runnymede Local Plan to the Secretary of State on 31st July. Hearing sessions commenced on Tuesday 27th November for a period of three days plus a reserve day, with further hearings due to take place in early 2019.
Sevenoaks – The Draft Local Plan consultation ended on 10th September 2018. The draft Local Plan is being considered by councillors in November and December, with the aim of publishing the final version by the end of 2018. This version will be submitted to the Government's Planning Inspector in Spring 2019.
Southend-on-Sea – Council intends to undertake consultation on Local Plan Issues and Options between January and March 2019, probably commencing on 21st January.
South Northamptonshire – Local Plan Part 2 Reg. 19 consultation ran for six weeks from 4 October to 16 November 2018, with submission expected by the end of January 2019.
South Oxfordshire – Full Council met in May 2018 to review the Local Plan and decided to reassess all available housing sites. The outcomes of the review are set be announced later in December and the revised publication Local Plan is expected to be voted on at the full council meeting on 20 December 2018. Reg 19 consultation will start in January 2019 with a view to submit the Secretary of State in March 2019.
Spelthorne – The council recently published its Issues and Options consultation response document following the first consultation carried out in May and June 2018 (Reg. 18). Consultation on Preferred Options (also Reg. 18) is scheduled for June-July 2019.
St Albans – Reg. 19 consultation ran until 17th October 2018. All valid representations are now being considered by the Council with the aim to submit for independent public examination in March 2019.
Stevenage – Still awaiting the secretary of state's permission to move forward with its local plan following last November's holding direction, after concerns were raised by Stevenage Tory MP Stephen McPartland, including over proposals to regenerate Stevenage's train station and town centre.
Surrey Heath – The Draft Surrey Heath Local Plan Issues and Options/Preferred Options Consultation finished on Monday 30th July, and the Pre-submission Consultation is scheduled for June 2019.
Swale – The Council will be publishing a Local Development Scheme shortly which will set out the timetable for preparing the next Local Plan.
Tandridge – The Draft Local Plan Consultation (Reg. 19) finished on Monday 10th September. Members of the Planning Policy Committee will be asked to agree the final plan for submission on 19 December 2018 following the responses that were received from the consultation. If agreed at Committee, the Council anticipates submitting the final version of the Local Plan for examination in January 2019.
Tendring – Tendring, Braintree and Colchester's Local Plan share an identical Section 1, which was considered through a joint examination in public in 2018. Following an agreement after this to continue work on the proposals, the councils expect to complete further evidence and a new sustainability appraisal by Feb/March 2019 and public consultation will follow in June/July 2019, with the enquiry likely to take place in late 2019. Tendring-specific policies and allocations can be found within Section 2 of the Local Plan, which will be finalised following Section 1 and is expected to be submitted in Spring 2020.
Thanet – The Council submitted the draft Local Plan to the Secretary of State on 30th October 2018, for independent examination. Independent Inspectors have been appointed by the Planning Inspectorate but the hearings schedule has not yet been released.
Three Rivers – Potential Sites Consultation is open between 26 October and 7 December 2018. Publication stage is planned for Autumn 2019.
Thurrock – Reg. 18 (Issues and Options Stage 2: Spatial Options and Sites) took place in July 2018. Reg. 19 was planned for September 2019 but has been delayed following the publication of the revised NPPF.
Tonbridge and Malling – The Reg. 19 consultation ran until 19th November 2018. The council aims to submit its local plan to the secretary of state by the end of 2018.
Tunbridge Wells – Preferred Options Reg. 18 consultation is completed. Consultation on a Pre-Submission Local Plan (Reg. 19) will take place from 30th March 2020.
Uttlesford – Consultation on the Addendum of Focussed Changes to the Regulation 19 Local Plan ran until 27 November 2018. Aim is to submit to the government for independent examination before 24th January 2019.
Vale of White Horse – Local Plan 2031 Part 1: Strategic Sites and Policies was adopted at Full Council in December 2016. The council submitted the Local Plan 2031 Part 2 to the Secretary of State on 23 February 2018 for independent examination and hearings closed on 6 September 2018. The Inspector is reviewing council's modifications proposed in response to his post-hearing letter.
Watford – Issues and Options consultation ran from Friday 7 September to Friday 19 October. First draft local plan is expected in Autumn 2019.
Waverley – The council is completing additional work on the Local Plan Part 2 and it is expected that the Reg.19 Consultation will take place in June/July 2019, with submission in Winter 2019.
Welwyn Hatfield – Local Plan was submitted for examination on 15 May 2017. Stage 5 of the hearing sessions took place on 6-7th November 2018. The Stage 6 hearing sessions which were provisionally set for early December 2018 will not be taking place and new provisional dates will be released shortly.
West Oxfordshire – The West Oxfordshire Local Plan was formally adopted on 27 September 2018 and sets out the overall planning framework for the District from 2011 – 2031.
Woking – The revised Local Development Scheme approved by Council on 18 October 2018. Publication of Submission draft Site Allocations DPDs (Reg.19) is expected to take place in Winter 2018/19 and submission to Secretary of State in June/July 2019.
Wycombe – Submitted for public examination in March 2018. The final scheduled hearing session took place on September 26th and the inspector indicated her final report will be in the first quarter of 2019.
Chelgate Local invites you to our January Breakfast Briefing in Maidstone, Kent
Our breakfast briefing in January is on the impact of an ageing population on housing provision.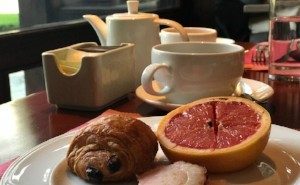 We have a keynote speaker from MHCLG to explain the new guidance and policies the ministry is due to publish later in December.
You will also hear from planning consultants, local politicians and developers on their views about housing provision and the impact of an increasingly ageing population.
Come along on 22nd January, 8-10am in at the Macure Maidstone Great Dane Hotel.
Click here to register.