Chelgate Local Newsletter – January 2019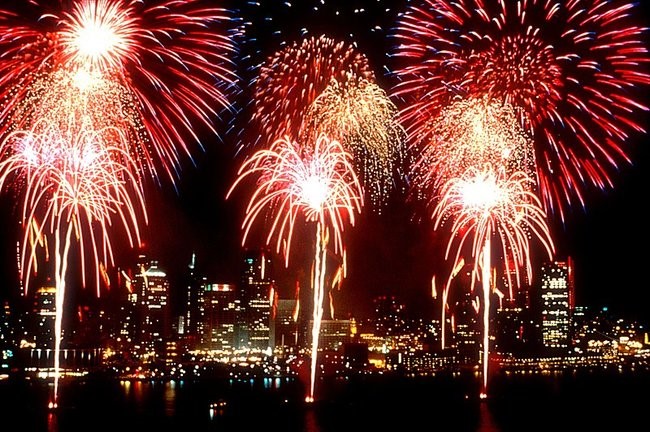 Chelgate Local's first newsletter of 2019: Housing an ageing population, modular houses, bank of mum and dad, movers stick close to home, and breakfast briefing debrief
Hesitant home movers stick to what they know
By Vivienne Shirley, Senior Consultant
Half of home movers move less than 10 miles, and we are moving half as often as we did 30 years ago, new research shows.
Analysis by home moving company AnyVan.com of over 18,000 home removal jobs showed 48% of moves are less than 10 miles from people's current homes, with 27% less than 5 miles.
This is not too surprising as people make friends, find jobs and schools, and get to know their local areas, so moving further away and having to start again can be daunting. However, there are suggestions that the current political instability is impacting the housing market and making people even more cautious when it comes to moving.
Moving less often
Figures released last year by Zoopla revealed UK residents currently move home every 23 years on average – whereas back in the economic heyday of 1988, emboldened Brits moved home every 8.63 years. Along with political and economic uncertainty putting off sellers and buyers, Zoopla suggests the current muted market is also the result of tax changes and ongoing affordability issues, particularly for first time buyers.
Whilst Brexit certainly isn't helping, research by Savills reports the steep decline in moving was triggered by the 2008 economic crash, with homeowners today moving half as often as they did pre-credit crunch. This is partly due to the stricter rules on getting mortgages that followed, while high prices and older people hanging on to big properties haven't helped.
Clogging up the ladder
Lucian Cook, head of residential research at Savills, noted that too much focus has been on first-time buyers, with clogs later down the property chain showing people aren't trading up and then later downsizing.
"Those not trading up are the forgotten people of the housing market," he said. "We've concentrated on first-time buyers. They get the concessions and all the focus has been on getting people onto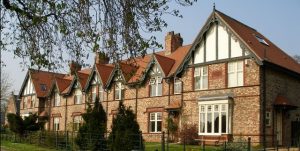 the housing ladder."
This means that even once people manage to get on the first rung of the property ladder, as tough as that is, there is someone blocking them on the rung above. Making it easier for elderly people to downsize would be a good first step to get the ladder moving, freeing up big homes to let families trade up.
Developers may want to focus more on bungalows and age-friendly housing, while also keeping an eye on the fact that their new buyers might be just down the road. If they fail do so, even if the housing market picks up, it could be a while before people are bouncing from home to home as ebulliently as they were back in the era of big hair and Gordon Gekko.
Register for our upcoming seminar on the 'Impact of an Ageing Population on Housing Provision' here.
Breakfast Briefing recap – County councils in the spotlight
By Vivienne Shirley, Senior Consultant
Chelgate Local's latest breakfast briefing went with a bang last month, as keen delegates braved a miserable rainy morning to gather in Hertfordshire over bacon butties and coffee.
Attendees from titans of the property industry including Taylor Wimpey, Linden Homes, Willmott Dixon and Bidwells took their seats as our very own Cllr Michael Hardware, Chelgate's director of planning and property, kicked off proceedings. He updated the audience on the crisis at Castle Point, what it might mean for Essex County Council, and the role of county councils in planning more generally.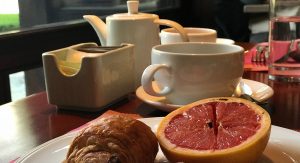 He was followed by Andrew Taylor, head of planning at Countryside, who took to the stage to stress the need for leadership and stability at county council level to deliver more homes. He noted the importance of open, clear discussions between councillors and developers at the early stages, followed by effective delivery and long-term stewardship – the process doesn't stop at approval. By working together, councils and housebuilders can provide communities with coherent, durable schemes and much-needed green open space.
David Bogle, chief executive at Hightown Housing Association, then seized the mic to offer a perspective from the view of a housing association operating across Herts – working with 10 district councils as well as Hertfordshire County Council. He talked about the important role county councils play in building sustainable communities, which after all largely centre around highways and schools. David noted it takes Hightown up to two years to get planning in Herts – something a Herts-combined authority might accelerate. He concluded that without radical strategic, county-wide rethinks, it's unlikely the government will achieve the #MoreBetterFaster homes it's aiming for.
Cllr Chris White, Hertfordshire county councillor and leader of the opposition at St Albans City and District council, stepped up to share his thoughts from the other side of the fence. He took us through the changing relationship between county councils and district councils in recent years, leading to the current system of district council local plans and a duty to co-operate, with county councils being somewhat 'left out'. With no clear role for infrastructure authorities, the government's housing figures are somewhat futile, he noted – the perfect springboard for a lively question and answer session.
Despite a range of perspectives from all angles of the planning and development process, overall our speakers were surprisingly in tune – county councils need to take a proactive role in strategic planning if we're going to get the #MoreBetterFaster homes this county so desperately needs. Luckily it looks like the government was listening, as Housing Minister Kit Malthouse tweeted about our event shortly afterwards!
Click here to register for our next breakfast briefing on the 'Impact of an Ageing Population on Housing Provision' to be held in Kent later this month.
Why building modular homes is the Housing Minister's new year's resolution
By Daniel Fryd, Senior Consultant
Whatever your new year's resolutions are, they are probably not as ambitious as Kit Malthouse's.
The Housing Minister, who will have served five months in the role next week, shared a New Year's Day message on social media saying his number one new year's resolution for 2019 is to innovate Britain's housebuilding industry so it focuses on using modern methods of construction and new technology.
Branding the current system of house building 'old fashioned', Malthouse said getting the UK housebuilding industry to adopt more modern methods of construction is vital for driving up housing delivery to meet the 300,000 homes a year target the government has adopted.
In a clear statement of intent to integrate Modern Methods of Construction (MMC) more widely, Malthouse said 2019 would see him putting serious pressure on "every part" of the housebuilding industry to modernise and use new technology to deliver more homes and build on the 222,000- homes delivered in 2018.
Very Modern Methods
Malthouse and Communities Secretary James Brokenshire have been eager to put funding towards growing modern methods of construction (MMC) and spoke on a number of occasions throughout 2018 on how Britain can become a pioneer of MMC.
In July, Brokenshire released a £450m fund through the Accelerated Construction programme to speed up delivery of homes on surplus public sector land through the use of Modern Methods of Construction and SME builders.
Just last week Homes England released a further £120,000 to Nuneaten and Bedford council for a pilot scheme to build four modular semi-detached homes. Earlier in the month Homes England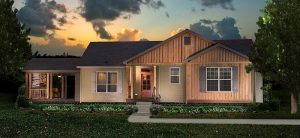 put their money where their mouth is and appointed MacAvoy to construct their new South East office through off-site construction.
There is still a long way to go before MMC is fully integrated and adopted across the board however, as the House of Lords report 'Offsite Manufacture for Construction: Building for Change' highlighted.
In the report, Chair of the Science and Technology Select Committee Lord Patel said the construction sector is working with fragmented, "outdated and unsustainable business models" not conducive to offsite manufacture, and that there is a need to "build more trust and create partnerships" in the construction industry to boost off-site manufacturing.
Fragmentation and distrust in the construction industry will not disappear overnight, but direction from the Construction Leadership Council to involve designers, contractors and suppliers early in the off-site manufacturing process will be a start.
Further MHCLG policies to implement the Budget 2017 commitment for the "presumption in favour of offsite manufacture" by 2019 for government departments will be a big help as well in showing government's commitment.
#MoreBetterFaster
Ahead of the 2017 general election, the Conservative Party promised to deliver 1.5 million new homes by 2022. More recently, Brokenshire and Malthouse have said they want to see Britain delivering 300,000 homes a year by the mid-2020s.
There are clearly significant benefits to the lower costs, faster delivery and standardisation that modular homes bring in helping to meet this target. Integrating MMC into as many new developments as possible will help the public see the quality of the homes and to see how they are far from 'pre-fab' shacks.
While Modular Homes are certainly part of achieving the target, it is clear they aren't going to solve the country's housing woes by themselves. Around 60% of new homes delivered in the country are built by just 10 housebuilders.
It will take a serious amount of investment in new factories to achieve the economies of scale and produce the volume of new homes needed to encourage the major players to adopt MMC more widely.
Wider government investment, MMC initiatives and a presumption in favour of using modular homes on new Government buildings is a good starting point. Let's just hope that unlike most new year's resolutions, Malthouse's lasts past January 12th.
Cashing in on the Bank of Mum and Dad
By Kasia Banas, Consultant
Having parents with property wealth is significantly more important in determining your ability to buy a home than your earnings or education, new research has shown.
Young people whose parents have property wealth are now almost three times as likely to be homeowners by the age of 30 compared to those who do not, according to a new report published in December by the Resolution Foundation.
At a launch event at its Westminster headquarters last month, the Resolution Foundation presented new research showing that since the financial crisis, parental wealth has become one of the most important determiners of young people's home ownership prospects.
Key findings from 'House of the rising son (or daughter)':
30-year olds whose parents do not have property wealth are approximately 60 per cent less likely to get on the property ladder than those whose parents own property.
The wealthier the parents the more likely their children are to become homeowners. Moving from the median amount of property wealth up to the 75th percentile increases the probability that someone's child will become a homeowner in a year by over 11 per cent. Moving down to the 25th percentile reduces the probability by approximately 7 per cent.
The positive correlation between familial wealth and home ownership prospects is significant even after controlling for other factors such as income and education, which are also linked to parental wealth.
The gap between those with and without parental property wealth is increasing. Since mid-2000s, the likelihood of becoming homeowners for those with parental property wealth has increased from two to nearly three times as those without it, compared to the 1990s and early 2000s.
Is BOMAD becoming more important?
With the 'Bank of Mum and Dad' now considered to be a key lender for first-time buyers, assets increasingly determine opportunities in social mobility rather than income. This shift will require an adequate response from policy makers as it is already impacting young people's borrowing capabilities.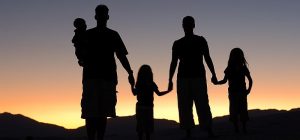 Speaking at the report launch event, Neil O'Brien MP suggested that in trying to solve the housing crisis there has been too much focus on building more homes and not enough focus on managing the demand side.
He also argued that for housing to be cheaper, there is a need to return to a balance between the private owned and private rented sectors. He called for a more active role for local government in acquiring land and building homes of all types and tenures.
The financial sector is also responding to the trend and banks are now focusing their marketing efforts more on parents than their children. Following the financial crisis, lenders are still cautious and those with the BOMAD behind them are at an advantage. Sue Hayes from Aldermore Bank warned that if this trend continues, it will cause a social strain as there is a psychological effect of seeing those jumping the queue for the rest of the young population.
Wealth and social mobility
The rising importance of parental wealth on their children's home-ownership prospects should have an impact on how Government works to enhance social mobility in the future and what policy makers do about it. This already divisive issue should be a signal that a wider discussion is needed on how wealth is shared as it will shape the kind of society we become in the future.
In the more immediate future we need more affordable homes, fast, if young people who haven't got property in the family are to have a chance at getting on the property ladder and closing the gap on their peers who have got a leg up from mum and dad.
The impact of an ageing population
By Michael Hardware, Director of Planning and Property
Using excerpts from 'Later Living Are we planning for our future?' published by Barton Willmore, we take a look at the changing profile of the later living population and what challenges and opportunities this poses for the market. Barton Willmore's full report can be viewed here.
The Government has been pushing hard to increase housebuilding and resolve the housing crisis. It wants to address the historic housing deficit and pent-up demand that has led to massive house

price increases in recent decades. It has also introduced initiatives to encourage and assist the younger generations to get them on the housing ladder but has paid little attention to older generations which are in effect 'bed blocking' at the other end of the property chain.
As their children leave home and they reach retirement, older people look to downsize and release equity from their properties. According to the ONS Wealth and Assets Survey by the Centre for Economic and Business Research (Cebr), the average older home-owning household has £200,000 of property wealth and the over 65s account for 39% of the total of all property wealth. This is likely to increase to 41% by 2036.
Looking at the 45-55 age group, who will enter the 65+ age bracket in the next two decades, the growth is at the lower end of the property wealth scale with assets expected to be at around £163,000 at retirement. Over the next 20 years, this group will increase tenfold, the equivalent to 4.5 million people aged between 45 and 65 entering the market with half the wealth of current retirees.
The housebuilding industry has a challenge on its hands: how does it facilitate mobility in this older group, enabling downsizing, or 'right-sizing', and freeing up much-needed family homes? The answer must be in providing more choice in the new homes to meet those needs.
Currently the later living property market is directed at the largest and most affluent group of people, the 2.9 million people over 65 who have property wealth of more than £300,000. This will need to change.
Huw Edwards, a Senior Partner at Barton Willmore, explained:
"The market needs to respond now to ensure that we are planning and building housing for older people that meets their changing needs and demands."
"This will not only provide the homes that are needed and wanted by our ageing population but also open up family housing to the market and directly address our housing crisis."
"To achieve this, there is a need for a more coordinated and thought-out approach to delivering homes that meets the diverse needs of older people."
"At the local level, this means evidence based strategic policies for older peoples housing, coordinated across planning authorities that fall within the same housing market areas."
"There is a real opportunity here to encourage diversification of the market, provide homes that older people want, and create a market that caters for the broad spectrum of needs and demands it encompasses."
Chelgate and Barton Willmore are co-hosting a seminar this month looking at the impact of an aging population on housing provision. The keynote speaker will be Lucy Seymour-Bowdery from the Ministry of Housing, Communities and Local Government, who will outline the new policy and guidance to be issued by the ministry which she has written. She will be joined by speakers from planners Barton Willmore, Maidstone Borough Council, McCarthy & Stone and Retirement Villages Group. Further information can be found here.
Chelgate Local invites you to our January Breakfast Briefing in Maidstone, Kent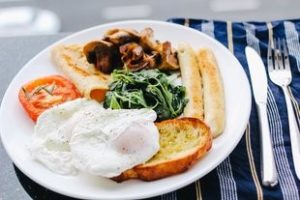 Our breakfast briefing in January is on the impact of an ageing population on housing provision.
We have a keynote speaker from MHCLG to explain the latest guidance and policies.
You will also hear from planning consultants, local politicians and developers on their views about housing provision and the impact of an increasingly ageing population.
Come along on 22nd January, 8-10am at the Macure Maidstone Great Dane Hotel. Click here to register.
Local Plan updates – January 2019
Ashford – The consultation on the Main Modifications closed on the 26th October 2018. The representations received during the consultation have been forwarded on to the inspectors for their consideration. The Council is awaiting the inspectors' responses to the Main Modifications.
Aylesbury Vale – The Council has received Inspector's response to the points raised in their letter following the publication of his Interim findings. The Council is now finalising their onward timetable including when the proposed modifications to the Plan will be published for public consultation.
Basildon – Consultation on the Revised Publication Local Plan has closed, and responses are now being processed. All the representations received will be collated and a Statement of Issues will be produced and submitted alongside the Revised Publication Local Plan and all supporting documents to the Government and sent to the Planning Inspector for consideration as part of the Examination in Public. It is the Council's aim to do this by the end of March 2019.
Bexley – The Council is currently preparing Local Plan's preferred approach policies. Consultation on preferred approach to Local Plan policies is due to take place in January 2019.
Braintree – The Section 1 Local Plan is currently subject to a joint examination by an inspector appointed by the Secretary of State for Communities and Local Government. The examination has been paused while further work is carried out.
Brentwood – Brentwood's Pre-Submission Local Plan was approved. The public consultation was set to run from mid-November to mid-January 2019, with a view to submit it to the Secretary of State by March 2019 but been pushed until mid-January.
Bromley – The Bromley Local Plan examination hearings took place between 4 and 14 December 2017 and main modifications consultation run from June 22 until 10 August 2018. Inspector's report was received on 21 December 2018 and it concludes that with the recommended main modifications set out in the Appendix to the report, the Bromley Local Plan meets the criteria for soundness in the National Planning Policy Framework.
Broxbourne –The Council has received Inspector's Post Hearings Advice and will now consider how the Plan could be modified accordingly.
Cambridge and East Cambs – Following the hearings, the Inspector found the submitted Local Plan not to be not sound. However, the submitted Local Plan could be made sound with main modifications. The Inspector will now contact the Council, via the Programme Officer, to progress the schedule of main modifications and any other necessary related work. The main modifications will be subject to full public consultation.
Castle Point – At a special council meeting on 28 November 2018 councillors refused to authorise a consultation on its draft local plan ahead of its submission for examination. Castle Point Council will now wait to hear whether full Government intervention will take place.
Central Beds – The Council has now indicated that the further additional evidence in relation to heritage, landscape and transport and any consequent changes to the Plan and updates to the Sustainability Appraisal will be completed by the end of January 2019. Subject to this the examination hearings are expected to commence in Spring 2019.
Chelmsford – The Independent Examination hearing sessions took place in November and December 2018. The Inspector's report is expected early this year.
Cherwell – The Inspector will resume the Hearing Sessions on Tuesday 5th February 2019. The council is also preparing a Part 2 to the Adopted Local Plan 2011-2031 (Part 1) which will contain non-strategic site allocations and development management policies.
Chiltern and South Bucks – To assist the development of the emerging Joint Local Plan for Chiltern and South Bucks the councils are carrying out a 'Call for Sites' exercise to identify sites within both districts that may have potential for development over the plan period. The Call for Sites will run from 3rd December 2018 to 14 January 2019 and will be used to update the Council's Housing and Economic Land Availability Assessment, which will be part of the evidence base for the new Local Plan.
Colchester – The Section 1 Local Plan is currently subject to a joint examination by an inspector appointed by the Secretary of State for Communities and Local Government. The examination has been paused while further work is carried out.
Dacorum – A pre-submission Draft Plan is expected in August 2019 while the Council continues undertaking the Duty to Co-operate and public and stakeholder engagement.
Dartford – Regulation 18 public consultation was held in June/ July 2018. Public involvement in the next stage in drafting the Local Plan is expected in summer 2019.
Dover – Regulation 18 consultation is planned for July/August 2019, with adoption expected in February 2021.
East Herts – East Herts' District Plan was adopted at an Extraordinary Council on the 23 October 2018.
Elmbridge – On 30 October 2018, a new Local Development Scheme was approved and sets out the work programme up to 2021. Regulation 18 consultation is now planned for August/September 2019.
Epping Forest – The Local Plan has been submitted for approval and Ms. Louise Phillips from the Planning Inspectorate has been appointed to carry out the independent Examination. The hearing sessions will open on Tuesday 12 February and will run until Thursday 23 May 2019.
Epsom and Ewell – Pre-Submission Public Consultation is planned for late 2019.
Folkestone and Hythe – The Council submitted their Places and Policies Local Plan to the Secretary of State on the 28th September 2018 for independent examination. The Planning Inspectorate has appointed Mr Jameson Bridgwater to oversee the examination process.
Gravesham – Local Development Scheme was planned for Stage Two of Reg 18 consultation for November and December 2018, but it has not been announced yet.
Guildford – Following the public consultation on the proposed main modifications to the plan held in autumn 2018, the Inspector requested a further hearing to discuss the housing requirement arising from the latest household projections, the implications for the additional sites that were included in the main modifications, and the way forward. This hearing will be held in mid-February and the council hopes the plan will be adopted soon afterwards, though it may be delayed until after the May 2019 elections depending on how quickly the Inspector turns it around.
Harlow – The Harlow Local Development Plan was submitted to the Secretary of State for examination in public on 19 October 2018. David Reed BSc DipTP DMS MRTPI has been appointed by the Secretary of State to undertake the independent examination of the Plan.
Havering – Following the hearings which took take place between the 9th and 19th of October 2018, the Inspector has some outstanding concerns in relation to the Local Plan and the evidence which underpins it. The Council will aim to have the additional work completed as soon as reasonably possible in January 2019 and by the end of that month at the latest.
Hertsmere – Consultation on 'potential housing and employment locations' closed on 20 December 2018. Publication of Draft Local Plan is later in the year.
Maidstone – New Local Plan was formally adopted at Full Council on 25 October 2017. The Council is already preparing its review, with a Regulation 18 – scoping/options consultation planned for summer 2019.
Maldon – The Secretary of State Approved the Maldon District Local Development Plan on 21 July 2017.
Medway – The council published updated Local Development Scheme in December 2018. Regulation 19 – Publication of draft plan is planned for Summer 2019.
Milton Keynes – The Council held a six-week period of public consultation to provide an opportunity to comment on the schedule of proposed main modifications to the emerging local plan between 31 October and 12 December 2018. It has now sent all the responses to the planning inspector and is awaiting the inspector's report, which it hopes to receive around mid-January. The councils intends to adopt the plan around March 2019.
Mole Valley – Reg. 18 Preferred Options consultation to take place in June 2019 (delayed by May 2018 local elections), and Reg. 19 in Winter 2019/20.
North Hertfordshire – Following the hearing sessions into the Local Plan, the Inspector published his proposed Main Modifications to the plan and the accompanying Sustainability Appraisal. Cabinet approved the Main Modifications to the Local Plan on 10th December 2018. The consultation on these will run from 3rd January to 14th February 2019.
Oxford City – The consultation on Draft Plan Regulation 19 ran until 28th December 2018. The aim is to submit the plan for examination in March 2019.
Reigate and Banstead – Following submission of the draft Development Management Plan in May, examination hearings ran until 9th November 2018. The council has now made the amendments requested and is waiting to hear back from the inspector in early January. The suggested main modifications will then be published followed by consultation in January/February 2019.
Rochford – Preferred Options Document public consultation (Regulation 18) is planned for October/November 2019.
Runnymede – The Council submitted the Runnymede Local Plan to the Secretary of State on 31st July. Hearing sessions took place in November 2018, with further hearings provisionally set for 5-7th February. The Inspector will confirm in early January whether the hearings will go ahead then or be deferred, depending on if the council has made enough progress addressing the transport matters that remain outstanding following the Stage 1 hearings.
Sevenoaks – The council is consulting on the Regulation 19 Proposed Submission Version of the Local Plan until 3rd February 2019. The plan will be submitted to the Government's Planning Inspector in Spring 2019.
Southend-on-Sea – Council intends to undertake consultation on Local Plan Issues and Options in Spring 2019.
South Northamptonshire – Local Plan Part 2 Reg. 19 consultation ran for six weeks from 4 October to 16 November 2018, with submission expected by the end of January 2019.
South Oxfordshire – Latest draft version of plan was approved at Council on 20 December 2018. The council intends to undertake a Regulation 19 (publicity period) consultation starting on 7 January 2019, with a view to submit to the Secretary of State in March 2019.
Spelthorne – The Council is now inviting comments on the draft Site Selection Methodology, with the consultation set to run from 17 December 2018 until 28 January 2019. Consultation on Preferred Options (also Reg. 18) is scheduled for June-July 2019.
St Albans – Reg. 19 consultation ran until 17th October 2018. All valid representations are now being considered by the Council with the aim to submit for independent public examination in March 2019.
Stevenage – Still awaiting the secretary of state's permission to move forward with its local plan following last November's holding direction, after concerns were raised by Stevenage Tory MP Stephen McPartland, including over proposals to regenerate Stevenage's train station and town centre.
Surrey Heath – The Draft Surrey Heath Local Plan Issues and Options/Preferred Options Consultation finished on Monday 30th July, and the Pre-submission Consultation is scheduled for June 2019.
Swale – The Council has recently published its Local Development Scheme which sets out the timetable for preparing the next Local Plan, with plans to hold Reg. 18 consultation in Oct – Dec 2019.
Tandridge – The Draft Local Plan Consultation (Reg. 19) finished on Monday 10th September. The Planning Policy Committee agreed the final plan for submission at its meeting on 19 December 2018, and plan to submit the final version of the Local Plan for examination in late January 2019.
Tendring – Tendring, Braintree and Colchester's Local Plan share an identical Section 1, which was considered through a joint examination in public in 2018. Following an agreement after this to continue work on the proposals, the councils expect to complete further evidence and a new sustainability appraisal by Feb/March 2019 and public consultation will follow in June/July 2019, with the enquiry likely to take place in late 2019. Tendring-specific policies and allocations can be found within Section 2 of the Local Plan, which will be finalised following Section 1 and is expected to be submitted in Spring 2020.
Thanet – The Council submitted the draft Local Plan to the Secretary of State on 30th October 2018, for independent examination. Independent Inspectors have been appointed and sent Initial Questions for Examination to the council on 17th December, requesting a response by 11 January. The inspectors noted potential hearing dates in April and May have been discussed, but will depend on the answers to the questions.
Three Rivers – Potential Sites Consultation ran between 26 October and 7 December 2018. Publication stage is planned for Autumn 2019.
Thurrock – Reg. 18 (Issues and Options Stage 2: Spatial Options and Sites) took place in July 2018. Reg. 19 was planned for September 2019 but has been delayed following the publication of the revised NPPF.
Tonbridge and Malling – The Reg. 19 consultation ran until 19th November 2018. The council aims to submit its local plan to the secretary of state by 24th January 2018.
Tunbridge Wells – Preferred Options Reg. 18 consultation is completed. Consultation on a Pre-Submission Local Plan (Reg. 19) will take place from 30th March 2020.
Uttlesford – Consultation on the Addendum of Focussed Changes to the Regulation 19 Local Plan ran until 27 November 2018. Aim is to submit to the government for independent examination before 24th January 2019.
Vale of White Horse – Hearings for the Local Plan 2031 Part 2 closed on 6 September 2018. The council has since provided the Inspector with further information as requested, and the inspector wrote to the council on 19th December outlining suggested main modifications and saying he is satisfied the plan can proceed to the next stage. The council will now submit a schedule of Main Modifications for approval prior to commencing public consultation on these.
Watford – Issues and Options consultation ran from Friday 7 September to Friday 19 October. First draft local plan is expected in Autumn 2019.
Waverley – The council is completing additional work on the Local Plan Part 2 and it is expected that the Reg.19 Consultation will take place in June/July 2019, with submission in Winter 2019.
Welwyn Hatfield – Stage 5 of the hearing sessions took place on 6-7th November 2018. The Stage 6 hearing sessions which were provisionally set for early December 2018 did not take place and new provisional dates will be released shortly.
Woking – Site Allocations DPD consultation (Reg.19) ran until 17 December 2018 and submission to Secretary of State is expected in June/July 2019.
Wycombe – Submitted for public examination in March 2018. The final scheduled hearing session took place on September 26th and the inspector indicated her final report will be in the first quarter of 2019.