New MHCLG Secretary of State Appointment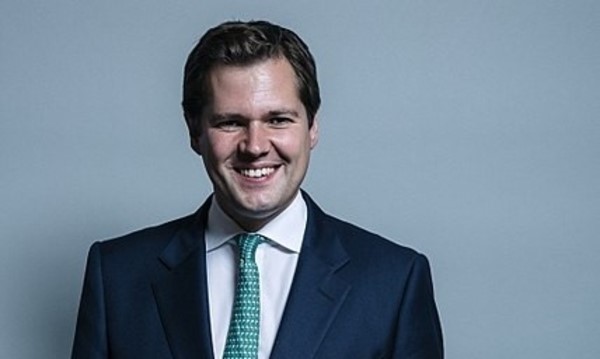 The new Prime Minister has had a radical clear out of ministers following his appointment yesterday. Of interest to the development industry will be the new MHCLG Secretary of State and another new Housing and Planning Minister.
Robert Jenrick – Housing, Communities and Local Government Secretary
Robert Jenrick is the youngest member in Mr Johnson's new cabinet, and the most recent arrival in Westminster. The appointment as the MHCLG Secretary of State is a big promotion for the former lawyer who was first elected in 2014 in the Newark byelection, following the resignation of Patrick Mercer MP due to the cash-for-lobbying scandal.
He has served on the Commons Health Committee and as PPS to the Employment Minister, Esther McVey. In May 2015, he was appointed Parliamentary Private Secretary to the Lord Chancellor and Justice Secretary, Michael Gove and continued to do so under his successor, Liz Truss from July 2016. Following the 2017 General Election he was appointed Parliamentary Private Secretary to the Home Secretary, Rt. Hon. Amber Rudd MP. In July 2017 he was elected to the Board of the Conservative Party.
Jenrick was appointed Exchequer Secretary to the Treasury by Prime Minister Theresa May at the start of 2018. His responsibilities included economic growth, productivity, infrastructure investments and support for the regions including, plans for growth in the 'Oxford–Cambridge Arc'. This has put him on the radar of groups such as the Campaign to Protect Rural England.
He has previously been criticized for having an extensive property portfolio with two homes in London and a country estate. His current register of interests lists only one extra home.
Mr Jenrick has not been very vocal on the topic of housing policy. One of his few contributions was in a column for The Times in October 2017, where he advocated for smaller builders to be brought back into the market and for establishment of development corporations to build new towns. His main proposal was to build homes on disused public land and sell them "at cost" to the under 40s.
Speaking on a housing panel at last year's Conservative Party conference, he said that if the government doesn't revive home ownership the Conservatives "will lose the next election and we'll deserve to lose it".
In his constituency, Mr Jenrick has campaigned to make parts of Newark an "area of outstanding natural beauty", which would restrict development, and has called for "new regulations to deal with illegal Traveller encampments". He has spoken about leasehold fees in parliament and intervened in a debate about the bedroom tax to defend the controversial welfare reform.
In his first tweet as the secretary of state he listed "building more homes, leveling up the regions and sharing prosperity and opportunity throughout the U.K." as his main ambitions.
Esther McVey – Minister of State for Housing and Planning
Ms McVey is the ninth housing minister in nine years. She is the MP for Tatton and has previously served in the cabinet as work and pensions secretary between January and November 2018. In the role, she once called Universal Credit an example of "great British innovation" just a week after a National Audit Office reported said that it had not delivered value for money.
She has also held roles as the minister for employment, deputy chief whip, and parliamentary under secretary for disabled people. Prior to being elected as MP for Tatton in 2017, she spent five years as the MP for Wirral West before losing her seat to Labour MP Margaret Greenwood. Ms McVey was a key defender of the Bedroom Tax.
Before entering politics, Ms McVey had a career in media as a TV presenter, most notably on the ITV morning programme GMTV.
More Information
For more information on these changes, please contact Michael Hardware or Liam Herbert at Chelgate Local on 020 7939 7939