Chelgate Public Affairs Newsletter – October 2019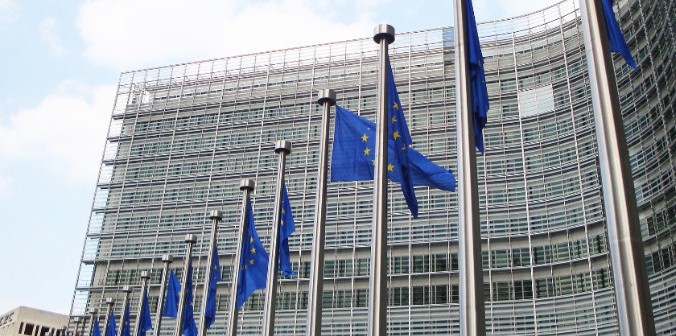 Commissioner-designate hearings
A busy October awaits the European Parliament. It's that time again when the Parliament gets to scrutinise EU Commissioner-designates in what has to be one of the most daunting job application processes in politics. With European Parliament is clearly feeling bold – having seemingly already rejected one commission candidate – this will be an intriguing week in Brussels with fresh-faced MEPs looking to make their mark on social media with pithy questions and brutal retorts.
Urban Mobility Review
The Commission is undertaking a comprehensive review of its 2013 Urban Mobility Package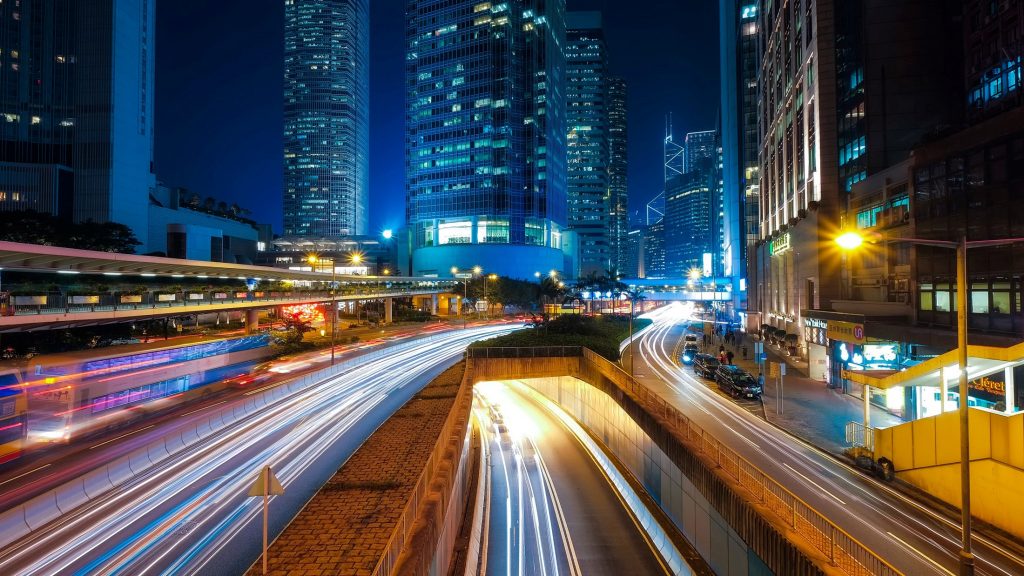 The Urban Mobility Review consultation looks will be an early litmus test on the ambitions of the new Von der Leyen Commission when it comes to sustainable transport. This consultation will also give a good indication on what to expect in the forthcoming smart and sustainable mobility package to be published by the Commission in 2020.
The consultation, which is open for 12 weeks, seeks to validate the extent to which the current urban mobility package has achieved its objectives, its strengths and weaknesses and to what extent the approach is appropriate to contribute to EU-level transport and decarbonisation objectives. The evaluation will cover the overall effectiveness and efficiency of the current framework, whether the scope is still fit for purpose and whether it will effectively deliver in the context of the long-term EU strategy on climate change and decarbonisation of transport at urban level, a priority for the new Commission.
Enhancing urban mobility while reducing congestion, accidents and pollution is a common challenge to all major European cities. The 2013 package, which had the objective to ensure that Europe's urban areas develop along a more sustainable path, have witnessed important developments with direct and indirect impact on urban mobility. These include a continuous increase in economic and political importance of cities, disruptive changes in transport and mobility of both technological and societal nature, as well as rising mobility, health and climate challenges in urban mobility.
The commission has invited all stakeholders to contribute to the consultation to provide insight into whether the EU urban mobility policy has been delivered as intended and to identify areas that the policy does not address. The Urban Mobility Review consultation will close on 4 December 2019.
Your (Com)mission, if you choose to accept it: Meet the new EU Commissioners
Ursula von der Leyen presents her new Commission team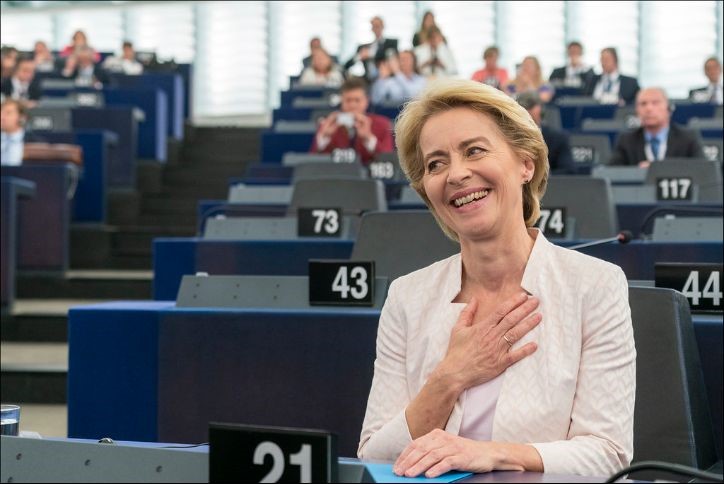 On September 10, Ursula von der Leyen presented her new team. Initial reception has been less than enthusiastic and the European Parliament are already rejecting the proposed transport commissioner. With the European Parliament set to scrutinise each candidate this week, get set for at least one more Commissioner-designate not making the cut.
There were some notable portfolio announcements concerning transport and environment. As expected, Frans Timmermans has been tasked with coordinating the work on "the European Green Deal". In von der Leyen's mission letter to Timmermans, she charged him with increasing the EU's emission reduction targets for 2030 progressively from 40% to 55%. Timmermans will also be Commissioner for Climate Action, supported by DG CLIMA. As First Vice President in the Juncker Commission Timmermans's Cabinet pushed through the Single-Use Plastics Directive at breakneck speed.
Ursula von der Leyen, nominated Rovana Plumb – a Romanian MEP – for the transport portfolio, which the Parliament has already rejected, alongside Hungary's candidate. Plumb didn't even face a confirmation battle before it was declared she was removed from consideration. Von der Leyen is now forced to put forward a new Romanian nomination.
The President's mission letter to Plumb was an interesting one though and we can only assume this will be the same mission letter given to the new candidate. Importantly, it included the controversial task of "extending the Emissions Trading System to the maritime sector and reducing free allowances for airlines". This will surely be one of the biggest battles over the next four years in the field of transport and environment.
Von der Leyen charged Virginijus Sinkevičius, the former Lithuanian Minister of Economy and Innovation and youngest EU Commissioner to date at 28 years old if approved by the Parliament, with the Environment and Oceans portfolio. His responsibilities are to include the new action plan for the circular economy, which will also be incorporated into the EU's forthcoming industrial strategy. The President's mission letter to Sinkevičius asks for action on microplastics, the circular economy, and biodiversity.
In the next 100 days, we can expect to see parts of von der Leyen's "Green New Deal" coming to life, as she has tasked Timmermans with proposing a climate neutrality law within his first 100 days. The new Commissioners-designate will only be confirmed after the upcoming hearings in the European Parliament. These will take place in the coming weeks. Nevertheless, the Commission is expected to be ready to start working, as foreseen, on November 1.
Circular Plastics Alliance
Claims of a lack of ambition already haunt the new alliance.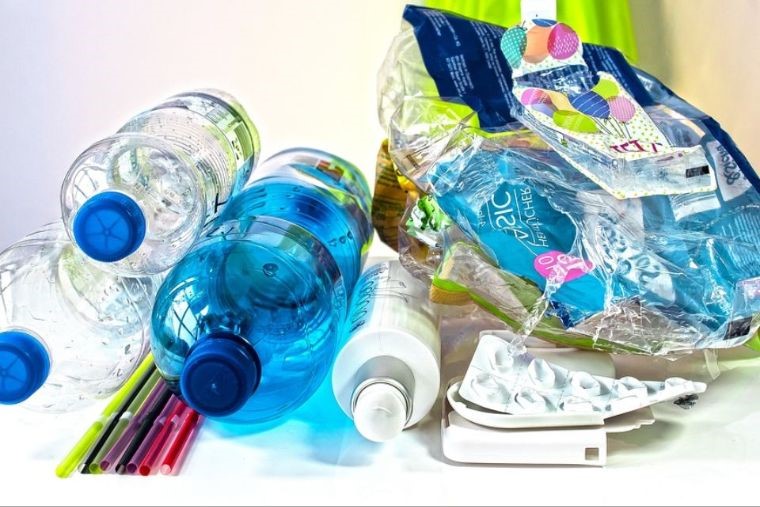 The direction of future EU plastic regulation took another step forward with the creation of The Circular Plastics Alliance. The Alliance is a group of public bodies, businesses and trade bodies supported by the Commission, has committed to increasing the use of recycled plastic. The declaration commits to using 10 million tonnes of recycled plastic in new products by 2025. However, there are already calls from some sections that the alliance is lacking ambition, with some NGOs and civil society groups refusing to sign its initial declaration.
The Circular Plastics Alliance declaration comes as part of the EU Plastics Strategy – a Europe-wide strategy, launched in January 2018, which aims to make all plastic packaging on the EU market recyclable or reusable by 2030. Additionally, the revised Packaging and Waste Directive, adopted early 2018, includes targets for packaging recyclability and reusability. As the Commission has committed to make all plastic reusable and recyclable by 2030 as part of its Plastics Strategy, there will be further revision of the recently revised Packaging and Waste Directive in the near future.
Commenting on the Alliance, European Commission Vice-President Frans Timmermans, responsible for Sustainable Development, said: "I welcome the industry's commitments to rethink the way we produce and use plastics. By efficiently recycling plastics, we will clean up the planet and fight climate change, by substituting fossil fuels with plastic waste in the production cycle."
The Plastics Strategy constitutes a key aspect of the EU's Circular Economy Package, which intends to improve resource efficiency and reduce dependence on raw materials. It is clear that plastic recycling efforts in Europe are gaining momentum. More than 100 public and private partners have signed on to the European Union's Circular Plastics Alliance. It remains to be seen whether the alliance is able to keep up with the ambitions of the new EU Parliament over the coming year and to what extend they will be shaping forthcoming Commission proposals.
---
EU's Committee of Regions Mobility Week
Next week (7th to 10th October) marks the annual European Week of Regions and Cities, which will take place in Brussels, Belgium. This is one of the biggest days in the Brussels environment/transport calendar and Chelgate will be there as always.
The event will last for four days, during which "cities and regions showcase their capacity to create growth and jobs, implement European Union cohesion policy, and prove the importance of the local and regional level for good European governance", according to Europa.eu. The sessions will focus on creating a greener, smarter and more socially integrated Europe.
The agenda promises to be a busy one, with cities and regions sharing best practices and ideas to develop regional and urban policy in the coming years.
Do feel free to contact us for more information on this event or if you would like us to draw up a report on the week's festivities and outcomes.
October Committee hearings
The Chelgate team will be on the ground attending the TRAN and ENVI Committee hearings. If you require in depth analysis and engagement advice on any of the legislative files being scrutinised in September, please contact us.
---
Rapporteur Announcements
The Committees are both still negotiating the rapporteur appointments and we shall keep readers up-to-date on the negotiations.
Next Committee Dates
TRAN meetings
Wednesday 6 November 2019 from 09.00 to 12.30 and from 14.30 to 18.30
ENVI meetings
Wednesday 6 November 2019 from 09.00 to 12.30 and from 14.30 to 18.30
Thursday 7 November 2019 from 9:00
---
Open EU Commission Public Consultations
The European Commission regularly open public consultations in order to receive feedback on policy proposals or to gauge the need for legislative action in a given area. These consultations are easy to respond to and enable companies to ensure their thoughts are brought to the attention of the EU Commission at an early state.
End of Life Vehicles – Evaluating the EU Rules (06/08/2019 – 29/10/2019)
River Information Services on Inland Waterways (08/08/2019 – 31/10/2019)
Internet-connected radio equipment and wearable radio equipment (09/08/2019 – 15/11/2019)
Evaluation of six Euro-Med FTAs (04/09/2019 – 27/11/2019)
Advance Passenger Information directive – evaluation (10/09/2019 – 03/12/2019)
Urban Mobility in the EU (11/09/2019 – 04/12/2019)
Hazardous substances in electrical/electronic equipment – evaluation of restrictions (13/09/2019 – 06/12/2019)
Evaluation of ESF support to social inclusion (26/09/2019 – 19/12/2019)
Please contact Chris Morris for more information on the Urban Mobility Review or any of these matters. You can also contact our London Office for further information.