Chelgate Local Newsletter – October 2019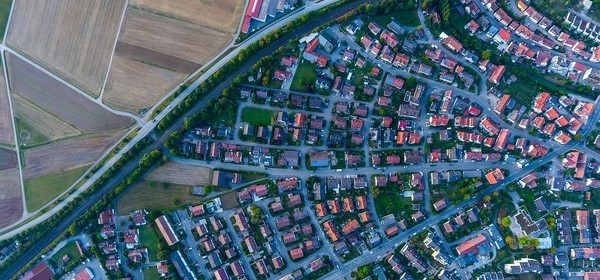 This month: Party conferences (Part 1), Politics of planning in Essex, Planning gains transparency and Great new hires for Chelgate Local!
Brexit steals the show in Brighton
By Angus Reilly, Intern
Although it's fair to say events elsewhere in the Supreme Court were to end up overshadowing everything else at Labour Conference, events in Brighton may have implications for the party and country in years to come.
As well as plenty of infighting, Labour set the groundwork for an election campaign with a series of radical proposals that would have attracted media attention had it not been for the decision of the Supreme Court.
On the issue of housing, Jeremy Corbyn repeated previous promises to deliver "the largest council housebuilding programme in a generation" under Labour.
Shadow Housing Secretary John Healey described the £4bn a year previously promised by the party as a "starting point", adding "We'd expect to see that ramp up rapidly after the first year and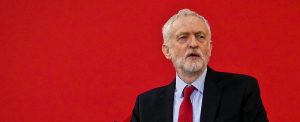 we are able to put it in place. Some of the programmes at the moment have to start from such a low base, whether that's 2,640 council homes only built last year for the first time, or just over 6,000 new social rented homes built last year across the country. So we've got a big challenge and we know what a low base we start from."
A motion from Young Labour to build 155,000 social rented a homes a year, including at least 100,000 with immediate effect, was passed unanimously by conference, and now goes to the party's National Policy Forum to decide whether it should be in the next manifesto. The motion was based on a report from Shelter's social housing commission published in January, which said 3.1m new social homes were needed over the next 20 years.
When Corbyn was elected he promised to include members' voices in policy making far more than previously so motions proposed have become an essential piece of the policy making process.
Away from the conference hall, at a fringe event for councillors, Labour leader Jeremy Corbyn is understood to have accused large housing associations of being unaccountable. Healey also said this was a "challenge" for the sector.
He added: "Grenfell has brought it back to the sector as well as raised with the public the need for housing associations and our housing providers across the board to do much more to involve the voice of tenants and residents. That would be part of our plan, as well as wanting housing associations to be much clearer and closer to the social purpose that many of them were originally founded [on]."
Before conference, there had also been speculation emanating from the Shadow Chancellor's office about introducing a 'Right to Buy' for private tenants, but this was met with swift condemnation by the National Landlords Association and was played down by Labour sources.
Of course, housing was far from the only area of policy where Labour has set a very radical agenda. The party also pledged to invest £1billion in wind farms, and a motion in support of the Green New Deal that committed to net-zero carbon emissions by 2030 passed, despite opposition from the GMB Union over concerns about potential job losses. Shadow Health Secretary Jon Ashworth announced that Labour would abolish prescription charges and establish a National Care Service to provide free care homes for the elderly, at an estimated cost of £6billion.
The Shadow Chancellor John McDonnell launched a plan to cut the average working week from 38 to 32 hours, following a policy review authored by economist Robert Skidelsky. This "four day week" policy was deeply popular on the conference floor and was cited by many delegates as the highlight of conference.
Meanwhile, another "member-led" policy that passed overwhelmingly, with the endorsement of Shadow Education Secretary Angela Rayner, was a commitment to "integrate all private schools into the state sector".
In truth, away from policy development it was a conference of two halves – before the Supreme Court verdict, and afterwards. Initially, it looked as though vicious infighting would dominate.
On the eve of conference, Jon Lansman, the Chair of Momentum and a member of Labour's NEC, initiated a "coup" against Tom Watson, the Deputy Leader, over Watson's perceived lack of support for Jeremy Corbyn and his vocal advocacy of a second referendum.
Lansman wanted the Deputy Leader role abolished, but the attempted coup partially failed, however, following a welter of complaints from party moderates and unions. These led Corbyn to say the post should be put under review rather than immediately abolished, so Watson was able to remain in his position, at least for the time being.
The attempted coup threatened to overshadow a conference announcements that was meant to set the stage for a general election everyone expects to come soon.
However, the Supreme Court's seismic decision to declare the Government's prorogation of Parliament unlawful intervened, uniting the party.
The recall of Parliament meant Jeremy Corbyn's speech was moved forward by a day (Watson's was cancelled), but contained relatively little that was new; the news cycle was dominated the Supreme Court's decision so new announcements would have been overshadowed by that news.
The central debate on conference floor was over whether to unequivocally back remain in a second referendum. Yet, keen to support their Leader, delegates decided to back what Labour has been doing for the past two years on Brexit: they equivocated. The motion that passed stated Labour would decide their position some time in the future, potentially after a special conference.
Opposition party's conferences rarely break through. Throughout the week there was a conscious notion that what happened in Brighton would not reverberate much beyond the conference centre; Boris Johnson was in New York, Parliament's fate rested on eleven judges, there was uncertainty over whether there would be a General Election, and even more about whether Brexit was going to happen on the 31st of October or even happen at all.
All this uncertainty meant radical policies could be debated without much of an eye on the wider public.
In the history of the Labour Party, the 2019 Brighton conference might mark a point where truly radical policies were embraced: a four-day week, the abolition of private schools, a Green New Deal and a massive increase in housebuilding. But for now, it will probably best be remembered for the long shadow cast by Brexit.
Lib Dems – born again in Bournemouth?
By Alia Khan, Consultant
The Liberal Democrat Party Conference went all out to grab headlines this autumn in a sunny Bournemouth. With one MP defecting from the Conservative Party – joining others like Chuka Umunna and Luciana Berger who were originally Labour – to a bold new Brexit Policy, the party was certainly in buoyant mood. So much so that one of the party's MEP dressed as a fish, for some reason.
Understandably, Brexit was at the top of their agenda this year. However, housing – building more and better homes – was also high on the agenda. The Liberal Democrats agreed policies to build 300,000 new homes every year from 2020, to improve rights for renters and increase funding for local authorities to tackle the issue of homelessness.
Furthermore, they confirmed plans to scrap exemptions on smaller housing development schemes from their obligation to provide affordable homes, and to "strengthen the hand of local government to prevent large developers reneging on their commitments". Furthermore, they hope to enable local authorities to:
Enforce house-building on unwanted public sector land
Penalise excessive land-banking when builders with planning permission have failed to build after 3 years
Levy up to 200% Council Tax on second homes and 'buy to leave empty' investments from overseas
End the Right to Buy if councils choose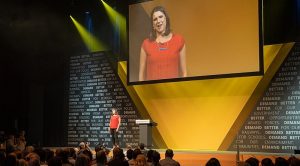 Arguing that across the country house prices are at an all-time high and, where available, often unaffordable for first time buyers, they promised to introduce a new 'Rent to Own' model whereby rent payments give tenants an increasing stake in their property, able to own it outright after 30 years.
For renters, they passed a motion to abolish Section 21 of the Housing Act 1988, which gives landlords the ability to evict tenants without giving a reason, although critics of the idea believe the move will simply result in fewer landlords putting properties on the market, constricting the supply of homes in the private rented sector (PRS).
It's fair to say though that Brexit dominated conference, and if there is one thing that remains direct and clear it is the Liberal Democrats stance on Brexit. They believe Britain is stronger in the European Union, and that they "are the biggest, strongest anti-Brexit party and have led the fight to stop Brexit for three years". They voted to revoke Article 50 and remain in the EU.
Referring to the uncertain palaver that is Brexit, Jo Swinson used her maiden leader's speech to criticise her opponents, saying "the tired old parties have failed. Looking inward at a time of national crisis. Our country needs us, at this precarious time". She emphasised that the UK needed her party in this time of "national crisis", adding optimistically, "let me be clear, there is no limit to my ambition for our party. And today I am standing here as your candidate for prime minister".
Whether you agree with the Liberal Democrats or not, they appear set to win back some of their seats if an election is called soon. Compared to Labour, they offer a clear and coherent stance.
They staged possibly the weirdest photo op of conference season by appearing to walk into the sea (seriously though, there are easier ways to get to Europe), but whether they are on the march back into government it is much too soon to say.
Politics of planning: Essex edition
By Michael Hardware, Director of Planning and Property
In this issue's round-up we are looking at what is going on around Essex.
Malden remains the only council in Essex to have an up-to-date local plan, although Chelmsford may well soon be the second.
Basildon has seen some political turmoil already this year with its fourth change of administration in as many years. This has been compounded by Theresa Villiers MP, DEFRA Secretary of State, slapping a directions notice to the council to mitigate air quality issues around the A127. This has delayed the local plan examination in public as there may be impacts from additional traffic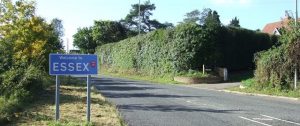 caused by development on this road. The timing could not be worse as Robert Kenrick MP, the new MHCLG secretary of state, is monitoring Basildon as still being on the naughty step for not having an up-to-date local plan.
Neighbouring Castle Point, which rejected its draft local plan earlier this year, is further up the naughty step and awaits a decision from MHCLG as to what happens next. There could be intervention but more likely will be directions on how to proceed.
Epping Forest has received an interim report from the inspector, following the EiP which finished in May. She has taken out a couple of sites, mainly urban green spaces, but the key issue to be addressed is mitigation around Epping Forest. There is a dispute between the council and Natural England over the Habitats Regulation Assessment.
Neighbouring Harlow completed its EiP also in May this year and it looks as though it will be approved in the autumn ready for adoption by the council early in the new year.
The Harlow and Gilston Garden Town (HGGT) is powering ahead with planning applications received for the initial 8,000+ homes at Gilston and the two river crossings. These have been submitted jointly to Harlow and East Herts councils as the HGGT has not yet been formalised and has not taken planning powers. Master-planning has started on Latton Priory to the south of Harlow, a further 1,050 homes, which is in Epping Forest.
Further north in Uttlesford the new Residents4Uttlesford party which swept to power removing the Conservatives in May. It campaigned on a platform of stopping the local plan and halting the expansion of Stansted airport, but they have done no such thing. They have delayed the issue of the planning consent to Stansted airport but are unlikely to be able to stop it, and did not withdraw the published local plan when invited to do so by the inspector.
Planning gains transparency
By Michael Hardware, Director of Planning and Property
The beginning of September saw new rules come into force requiring local planning authorities to publish what they have spent S106 and CIL monies on. This has been prompted by reports that councils are not spending the money as intended, and in some cases having to repay it back to developers.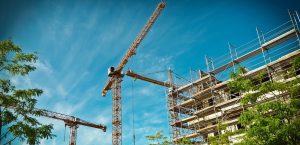 This view is supported by recent research undertaken by Property Week. It revealed that £2.6million of the monies collected between 2013 and 2018 remained unspent. The publication made freedom-of-information requests to all 343 local councils and received responses from 210. A total of £4billion was collected by those councils during the period but 63 per cent remained unspent. More than 40 councils failed or refused to respond to the FOI requests suggesting this may just be the tip of an iceberg.
In 2016/17, all councils received a total of over £6billion as S106 and CIL contributions but none of them were obliged to state where it had gone. From December 2020 all councils will have to publish an annual report detailing what the monies have been on.
Having to publish this information will improve transparency of the system to residents: they will be able to see what money councils have received and what it has been spent on, or is due to be spent on. It will help demonstrate to residents that developers are making contributions and that the community is benefiting from planning gain.
It will also highlight where contributions have been 'swallowed' into a councils general funding or where projects and contributions have not been delivered or used as agreed.
This may well lead to councils coming under greater pressure from its residents to improve performance, and may even lead to an increase in developers seeking repayment of their un-utilised S106 payments!
Two great new hires for Chelgate Local!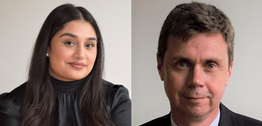 Chelgate has boosted its property communications and stakeholder engagement division with two new hires, Mark Allison and Alia Khan.
Chelgate Local is one of the leading agencies working in the property sector and has been working to help residential and commercial developers build more homes, business properties and infrastructure for 30 years.
Mark has worked at a senior level in the industry for the last five years, and brings added personal experience of the pressures faced by leading local politicians, having been a Councillor for more than 17 years – and deputy leader of the council for the last seven. He has a keen understanding of what it's like to be in a leadership position and the different challenges faced by councils to achieve more development that supports local jobs and provides homes for local residents. Having previously worked in Parliament for 15 years, Mark also has a great knowledge of Westminster.
Alia previously worked for the NHS, where she focused on policy and stakeholder management. She also has a background working for a local MP, where she carried out his constituency research, which included dealing with planning applications and other local development.
Liam Herbert, Chief Executive at Chelgate said: "There has rarely been more of a need for good community, political and stakeholder engagement, and Mark and Alia bring a wealth of experience to Chelgate that will help our clients get the best for their business – and hopefully ensure many more homes are built. Housing is very high on the agenda of all main parties, at least in principle, yet it continues to be the cause of angst within many local communities, so we are delighted they have joined the Chelgate family."
Local Plan updates
Chelgate Local brings you Local Plan updates for Aylesbury Vale, Basildon, Brentwood, Central Beds, Chelmsford, Chiltern and South Bucks, Dacorum, East Herts, Epping, Epsom and Ewell, Harlow, Medway, Milton Keynes, Mole Valley and many more…
You can read all the updates here.
Contact Us
If you would like to know more information about the politics of planning or any of the above content please contact Chelgate Local or speak to Liam Herbert.