Spears – Top 10 Reputation Managers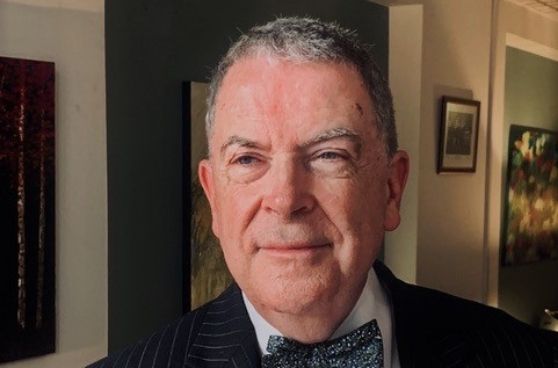 Chelgate Executive Chairman, Terence Fane-Saunders has again been listed as one of the Top Ten Reputation Managers in Spear's 2021 Index.
Spears is the "house magazine" for Ultra-High-Net-Worth Individuals. Maintaining a good reputation is of paramount importance – even if you don't want to be famous. Reputation managers work with their clients to influence how they are perceived by constituencies that are important to them, whether this is the public, the decision-makers particular industry or fellow entrepreneurs. This can have important knock-on effects for an individual and their business.
In the accompanying article Terence Fane-Saunders discusses his background and how Chelgate has helped governments, political and business leaders, multinational organisations and distinguished individuals to protect their reputation and manage issues when they arise.
Spears Article
Clients have long turned to Chelgate 'because they have lost control of their own narrative', whether because of a specific event, or even a campaign by hostile actors. 'Our job is to put clients back in command,' says Terence Fane-Saunders, executive chairman of Chelgate. The firm operates in the sensitive areas of reputation protection and crisis management, and is proudly discrete. Clients include HNWs and their families, governments, NGOs, corporations, and political movements. The firm is able to activate intelligence-backed advocacy and counter-cyber-warfare techniques. Fane-Saunders once told Spear's that 'so many PR people see themselves as being in the communications business. It's a bit like saying surgeons are in the scalpel business. Communications are a tool we use, and must use with great skill and expertise.'
Adviser Profile
"Chelgate's Terence Fane-Saunders is recognised as one of the most distinguished leaders of the international public relations profession. A specialist in Reputation Protection and Issues Management, his clients have included numerous governments, political and business leaders, multinational organisations and distinguished individuals.
Before Chelgate, Fane-Saunders was Chairman and Chief Executive of the UK operations of Burson Marsteller – at that time, the world's largest PR firm – and a member of its International Management Board . Earlier, he had served as Chief Executive of Hill & Knowlton's Asia Pacific operations and as President of Hill and Knowlton Japan, before his appointment to the World Board of that company, moving to New York as Executive Vice President responsible for its international business. During his time in Asia, he was also responsible for opening the first Public Relations business in the People's Republic of China.
Under his direction the International Team at Chelgate has developed a set of revolutionary techniques designed both to enhance clients' advocacy impact, and to counter the increasingly common threat of fake news and hostile disinformation, drawing upon specialist skills not normally part of the traditional PR offering.
Chelgate itself is unusual – a PR consultancy keeping a low profile despite the significance of its client roster and the importance of the assignments it is often asked to handle. The firm never announces client appointments, and will seldom talk publicly about its work. Fane-Saunders explains: "Our clients frequently come to us with highly sensitive issues. They need to know that their discussions with us and the work we do for them will be treated with the highest standards of discretion. This is not to support any improper objectives. We will never knowingly promote falsehood or facilitate harm. But our clients need to know that we are professional advisers who will maintain the standards of confidentiality they might expect from their lawyers."
Not unexpectedly, Chelgate enjoys close working relationships with a number of prominent law firms, but Fane-Saunders says he has no favourites. "There's no such thing as the best law firm. But there may well be the best lawyer for a particular assignment, and we like to know where they are!"
Chelgate is headquartered in London, near London Bridge, with offices in Brussels, addressing issues related to the European Union, the Commission and Parliament, and in Bucharest from where it coordinates its Eastern European business. Plans are also well advanced for a Chelgate Africa HQ to open later this year in East Africa. Elsewhere, Chelgate's international activities are supported by a network of associates stretching around the globe."