Chelgate Local Newsletter – April 2023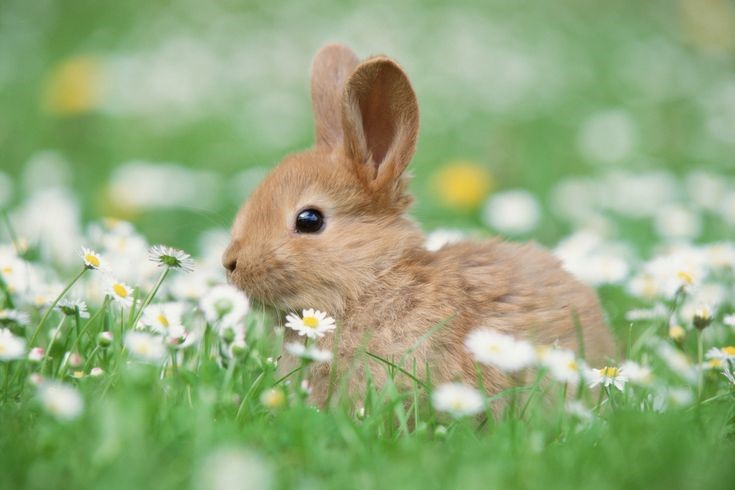 Welcome to our April issue of Planning Ahead. We trust you had an enjoyable Easter break.
This is our pre-election edition. This year, for the first time, we have uploaded a list of all the councils up for election in our operating area: London, the Home Counties, East Anglia, and the south and east Midlands. This includes what elections are taking place, the current administration and the existing balance of power. It also includes some predictions. You can view these here. Other predictions will be uploaded in the coming weeks. If you would like to see more detailed predictions for any council, please contact us here.
Apart from the upcoming elections, other stories in this issue include a summary of the first hearing of the DLUHC Select Committee on the proposed NPPF reforms; an article looking at social housing reform and upcoming speaking platforms.
Enjoy!
DLUHC Select Committee on Reforms to national planning policy
The Levelling Up, Housing and Communities Select Committee had its first oral evidence hearing into the Government's planning reforms on 16 March. A recent consultation took place that sought to tighten the regulations surrounding greenbelt land, re-evaluate the housing number targets and push for greater use of brownfield land.
The witnesses included Richard Blyth, Head of Policy, Practice and Research at the Royal Town Planning Institute; Kate Henderson, Chief executive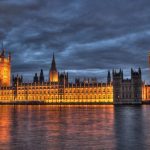 at the National Housing Federation; Councillor James Jamieson, Chairman of the Local Government Association; Sam Stafford, Planning Director of Home Builders Federation.
The overall mood seemed to be pessimistic about the implications of the Government's Consultation. Kate Henderson summed it up by saying that "for too long, housing policy has been characterised by piecemeal policies and contradictory reforms, and unfortunately the NPPF consultation is no exception. Sam Stafford stated the 2012 NPPF was an emphatic commitment to boosting the supply of housing. But the document that was out for consultation until relatively recently is almost the polar opposite".
Those in the industry are clearly frustrated at the department's kaleidoscopic approach to ministers and housing policy; both seemingly in perpetual change. There were lots of sobering moments about the implications of the NPPF and other discussions that have taken place in Westminster recently.
Brownfield sites
Last month, Chelgate wrote an article on a Westminster debate concerning greenbelt regulation and increased use of brownfield land. In this, all MPs who discussed the matter were in unison about future planning with development prioritising brownfield or industrial space before green space. Again, these phrases were mentioned in the inquiry by the witnesses, but not with the same enthusiasm.
Henderson spoke positively of using brownfield land but provided a reality check; even if we developed every brownfield site available for housing, "that would only meet around one-third of our housing needs over the next 15 years". Development would still need to take place on green land in order to achieve the government's target of 300,000 homes a year.
This number, however, was redacted by Secretary of State Michael Gove last December. The tumultuous changes outlined in the NPPF led to at least 30 local authorities pausing their Local Plan update until there was clarity over Gove's position on calculating housing targets.
What next?
The Select Committee will have other hearings on this topic in the coming months. DLUHC has promised to bring forward the results of the recent NPPF consultation in the spring, although like most such promises, it will probably be the summer. The ground music is that some of the proposals in the consultation were 'flag raising' and may well be watered down, but we will have to wait and see. Gove is renowned for being radical in his thinking and determined in his approach, which does not bode well. Faced with a difficult General Election campaign next year but with a manifesto commitment of 300,000 homes per year by the middle of this decade, the Conservative Government is certainly between a 'rock and a hard place'.
There is also the prospect of a further nine consultations to come out of DLUHC over the coming months looking at various elements of reform. Apart from so many consultations leading to some in the industry losing focus, and perhaps also the will to carry on!
For more information on  the DLUHC Select Committee please contact Michael Hardware
Local Elections
On Thursday, 4th May 2023, 230 Unitary, Metropolitan and District Councils in England, and May local elections four directly elected mayors in England go to the polls.
These are a combination of councils electing by thirds (a third of councillors are elected each year) or 'all-up' elections where all councillors are elected every four years.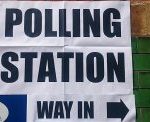 Most of the seats being contested were last elected in May 2019. Although the national Conservative party did well returning Boris Johnson with a large majority that year, in the local elections the party lost over a thousand seats and control of several councils. The Liberal Democrats made the most gains, with the Labour party also losing seats. Last year, both the Conservatives and Labour lost seats with again the LibDems making good gains.
With the recent public sector strikes, high inflation, and changes in prime minister, things are not looking good for the Government. This makes results difficult to predict, but we will give it a go.
Below is a list of councils in our operating area (Essex, Hertfordshire, Cambridgeshire, Buckinghamshire, Northamptonshire, Oxfordshire, Central Bedfordshire, Berkshire, Surrey, Sussex and Kent) with details of this year's elections, the current balance of power, and some predictions. If you have any councils where you would like detailed predictions, please contact us (planning@chelgate.com).
Speaking Platforms
Our Michael Hardware, director of planning and property, will be speaking at two conferences in his councillor role as cabinet member for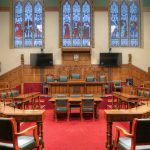 regeneration and strategic growth at Harlow District Council. The first is Housing supply and development in England being organised by the Westminster Social Policy Forum on 26th May. He will be speaking on Case studies and initiatives in planning, empowerment and affordability in local housing delivery. Other speakers include Lucy Greenwood, director of residential research and consultancy, Savills, Peter Truscott, chief executive officer, Crest Nicholson and Cathy Francis, director of housing strategy, Department for Levelling up, Housing and Communities. More information can be found here.
The Garden Communities and New Towns Developments is being organised by the Built Environment Network on 11thOctober at Kensington Town Hall. He will present in session three: Creating Visions and Delivering Masterplans – Making Partnerships Work. Other speakers include Andrew Taylor, planning director at Vistry Group, and Fionnuala Lennon, head of garden communities at Homes England. More details can be found here.
Housing Policy Updates
As well as the recent Select Committee hearing, there have been other housing updates. First, social housing is gaining more traction in Westminster and the Department of Levelling Up, Housing and Committees (DLUHC) has responded to this. Secondly, DLUHC has indicated that councils will be allowed to keep 100% of their right to buy receipts for 2022-23 and 2023-24.
Social housing
The Select Committee inquiry will investigate the financial pressures facing social landlords and the resources needed to meet a variety of challenges. This includes the need to build thousands of new homes for social rent. This inquiry follows on from their 'Regulation of social housing report' that was conducted in July 2022; it highlighted the appalling and unsafe conditions of some social homes due to mould, dampness and leaks.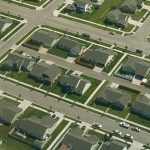 Commenting on the incoming inquiry, Clive Betts – Chairman of the Levelling up Select Committee – stated: "Tenants deserve better and it is right that social landlords, supported by Government, step up their efforts to ensure homes are fit to live in and that tenant complaint is treated seriously and promptly. The social housing sector is in crisis. The reality is that social landlords face a range of significant financial pressures, not least the urgent need to invest in improving homes…the sector must also meet the pressing demands to build thousands of new homes for social rent, decarbonise the housing stock, and fix building safety defects."
In response, the Department for Levelling Up, Housing and Communities published a collection of improvements that have been made since being elected to office in 2019. This included requiring all landlords to install smoke and carbon monoxide alarms in properties from October 2022, improving the complaints process through the housing Ombudsman, and naming and shaming failing landlords.
Also published in the last few weeks was a House of Commons briefing paper on the future of social housing reform. It articulated the current issues and trends that need to be addressed.
Council Housing
Right to buy, which was originally introduced under Margaret Thatcher, has been giving social housing tenants the right to buy their property since the 1980 Housing Act. Previously, councils that sold social housing back through this system would have to give a proportion of the funds back to the Treasury.
However, a letter was sent out by the deputy director of DLUHC stating:
"Local authorities will be able to keep all their right to buy receipts from sales in 2022-23 and 2023-24 and will have five years to spend the money.
Local authorities should not wait to begin using their retained receipts and can immediately begin incorporating this additional funding into their build plans."
The letter also stated there would be a frozen cap on the acquisitions, something that was introduced in March 2022. The cap states local authorities are not allowed to deliver more than 50% of the replacement of homes bought through the scheme.
Election Predictions
On Thursday, 4th May 2023, 230 Unitary, Metropolitan and District Councils in England, and four directly elected mayors in England go to the polls.These are a combination of councils electing by thirds (a third of councillors are elected each year) or 'all-up' elections where all councillors are elected every four years. More…
Local Plan updates
Chelgate Local has updated its dedicated web page that brings you Local Plan updates for:
Basildon, Brentwood, Castle Point, East Cambridgeshire, Elmbridge, Epping Forest, Harlow, Maidstone, Medway, Mole Valley, Rochford, Runnymede, Sevenoaks, Spelthorne, Thurrock, Uttlesford, Watford, Waverly and many more…
Contact Us
If you would like to know more information on the DLUHC Select Committee or any of the above content please contact us or speak to Michael Hardware