Environmental Technology and Innovation
Chelgate has an enviable track record in the promotion of new technology, including exciting developments in the world of artificial intelligence, and modern business practices. Clients have ranged from British Gas Natural Gas Vehicles to Segway, and from UK NetYear to Work Wise UK.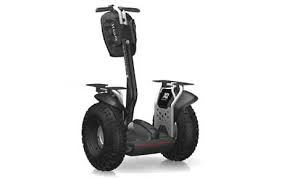 For Segway, pioneer of the unique self-balancing electrically powered scooter, we assisted with public affairs to help properly categorise and regulate this innovative form of transport.
For British Gas, Chelgate helped raise government awareness of the environmental advantages of natural gas as a road fuel as well as conducting a highly effective media campaign, achieving significant media coverage. Head of the British Gas Natural Gas Vehicles division said: "Chelgate has brought a depth of political understanding and access, robust strategic advice and delivery across key audiences, not least the national media, which has added a measure of scale to our activities that has been of real value and at modest cost."
More recently, Chelgate has been helping Work Wise UK, a not-for-profit organisation promoting modern working practices such as remote working, mobile working, flexible working and working from home. We secured exceptional levels of quality media coverage for Work Wise and its strategic partners BT, the TUC and Transport for London. In a two week period during the the launch of Work Wise Week there were more than 60 broadcast interviews, including BBC News 24, ITN and Sky News, and non-broadcast coverage totaling an advertising equivalent value of £375,000. During the same period the following year, print coverage increased to a value of £703,000.
We also helped in the launch of UK NetYear, aimed to encourage schools to fully utilise the internet for education purposes, the launch of gas air conditioning, the launch of the first all-in-one screen-back PC, the early development of solar in the UK and in promoting early adoption of combined heat and power (CHP).
There are few other agencies that can rival our Environmental PR experience.
Back